Air traffic tussles up annoyance
Controversies over new airport runways make locals more noise-sensitive.
Public controversy surrounding the impending building of a runway may make locals much more sensitive to increased aircraft noise than planners predict. A new study warns that it could be easy to underestimate the impact of changes such as those proposed for Britain's Heathrow Airport.
A new runway began operating at Vancouver International Airport in 1996 after highly publicized local objection to it. Two years later, the proportion of those living below the new flight paths who described themselves as 'very or extremely annoyed' by aircraft noise had risen by more than expected from known trends of noise dosage effects, a new study finds1.
In other words, say Sanford Fidell of BBN Technologies in Canoga Park, California, and co-workers, some of the annoyance was due to 'non-acoustic factors'.
An airport can hardly hope to expand now without inciting local unrest. Approval by the UK government for a new fifth terminal at London Heathrow, the world's busiest international airport, was granted last November in the face of fierce opposition from residents and environmental groups. Already, an aircraft takes off from or lands at Heathrow every 46 seconds during peak times.
Heathrow Terminal 5 will begin operating in 2007, and be fully operational by 2015. Now ministers are considering plans for three new runways at airports in the London region, including one at Terminal 5 for which the original planning enquiry said there was no room.
A noise
Fidell's team conducted two rounds of telephone interviews – in August 1995 and August 1998 – with about 1,000 people living near the Vancouver airport. In both cases they asked identical questions about interviewees' general perceptions of noise in their neighbourhoods, including street traffic noise as well as aircraft noise. They made no explicit mention of the new runway.
The researchers canvassed seven communities, each situated under or close to a different part of the flight paths, and so experiencing different noise exposure. Two communities seemed to be particularly disturbed by the effects of the new runway: Bridgeport and Hamilton/Annieville, respectively to the east of and in line with the new runway.
In 1998 more than 60% of the respondents in these communities felt that aircraft noise had increased over the past year. In 1995 the figure was 20-40%.
This rise in ire is far more pronounced than forecasts based on previous studies. In 1992 the US Federal Interagency Committee on Noise produced a graph showing how the proportion of 'high annoyance' in local residents usually increases in relation to rising aircraft noise. The new findings lie above this curve – far above, in the case of Bridgeport.
On average, all the communities studied seemed to have a significantly lower noise-tolerance threshold in 1998 – two years after the highly publicized building of the new runway – than they did in 1995, Fidell's group show.
References
Fidell, S., Silvati, L. & Haloby, E. Social survey of community response to a step change in aircraft noise exposure. Journal of the Acoustical Society of America, 111, 200 – 209, (2002).
Media Contact
PHILIP BALL
© Nature News Service
All latest news from the category: Transportation and Logistics
This field deals with all spatial and time-related activities involved in bridging the gap between goods and people, including their restructuring. This begins with the supplier and follows each stage of the operational value chain to product delivery and concludes with product disposal and recycling.
innovations-report provides informative reports and articles on such topics as traffic telematics, toll collection, traffic management systems, route planning, high-speed rail (Transrapid), traffic infrastructures, air safety, transport technologies, transport logistics, production logistics and mobility.
Back to home
Newest articles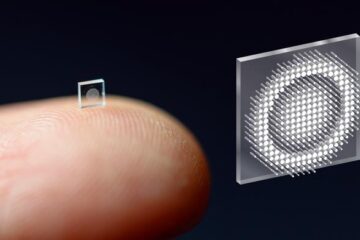 Researchers shrink camera to the size of a salt grain
Micro-sized cameras have great potential to spot problems in the human body and enable sensing for super-small robots, but past approaches captured fuzzy, distorted images with limited fields of view….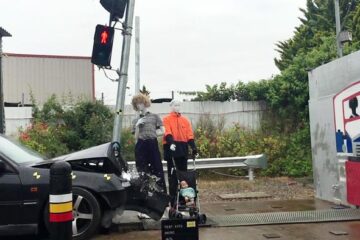 World-first product will be a lifesaving traffic stopper
Game-changing technology to design traffic lights that absorb kinetic energy, stopping them from crumpling when hit by a vehicle, will prevent thousands of fatalities and injuries each year and make…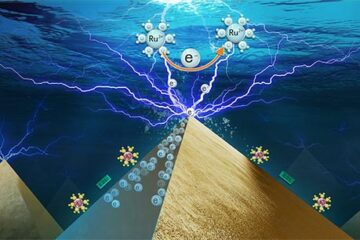 Scientists capture electron transfer image in electrocatalysis process
The involvement between electron transfer (ET) and catalytic reaction at electrocatalyst surface makes electrochemical process challenging to understand and control. How to experimentally determine ET process occurring at nanoscale is…