LIER sets companies on road to EU safety targets
LIER (INRETS Road Equipment Test Laboratory) of France uses state-of-the-art technology to accredit road-safety devices. Clients use the services of LIER to develop and improve their road-safety products with the aim of obtaining both French and foreign accreditation, especially with respect to the new EN1317 European standard.
LIER is the European leader in the regulatory crash testing of different forms of road-side safety barriers or VRS (Vehicle Restraint Systems). It is the only laboratory in France to conduct tests on road-side restraint devices (guard rails, crash cushions, guard-rail end terminals, etc.) as well as any other equipment located on the sides of roads and motorways that is dedicated to protecting road users. These devices, subjected to numerous tests and inspections, are primarily intended to avoid damage to – and the consequences of – a vehicle accidentally leaving the road, and also to protect both those people travelling in the vehicle in question and the other road users in the immediate vicinity. Clients include road-side equipment manufacturers, designers, distributors or installers, who most often belong to the steelmaking, building and public works sectors, but also to the plastics and wood sectors.
Accredited by the COFRAC (Comité Français d'Accréditation – French Accreditation Committee) for the ISO/CEI 17025 quality standard (general measures concerning calibration and test laboratories), LIER uses an in-house quality-assurance system and has set itself strict standards regarding the skills of its personnel as well as the laboratory's impartiality and independence. With more than 100 impact tests carried out each year on its site, LIER's experience is so far based on approximately 950 tests performed, using cars, buses or lorries of between 10 and 38 tonnes.
During the tests, the vehicle, whose speed is monitored by GPS, is guided by a rail inserted into the road surface, thereby guaranteeing a very high degree of approach-angle precision. A remote-control unit operating from a chase vehicle enables the vehicle's brakes to be activated after impact if need be. In addition to these means, LIER has a large stock of acceleration and angular velocity sensors in order to record all the test data. All the tests are filmed by high-speed digital cameras operating at a speed of 500 frames per second. The reports are drafted in several languages and sent on to clients in the form of CDs or DVDs.
For more specific tests, LIER also possesses instrumented, anthropomorphic test dummies, such as the Hybrid III, so as to analyse precisely the real protection afforded by the various devices to vehicle passengers. In addition to the biomechanical data recorded on the dummy during the impact, an on-board camera makes it possible to analyse the kinematics and the dummy's interaction with its environment.
All latest news from the category: Transportation and Logistics
This field deals with all spatial and time-related activities involved in bridging the gap between goods and people, including their restructuring. This begins with the supplier and follows each stage of the operational value chain to product delivery and concludes with product disposal and recycling.
innovations-report provides informative reports and articles on such topics as traffic telematics, toll collection, traffic management systems, route planning, high-speed rail (Transrapid), traffic infrastructures, air safety, transport technologies, transport logistics, production logistics and mobility.
Back to home
Newest articles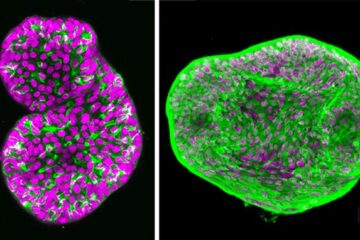 Prostate cancer organoids open path to precision oncology
A multi-institutional team of investigators led by bioengineer Ankur Singh has developed research tools that shed new light on a virtually untreatable form of prostate cancer, opening a pathway that may lead…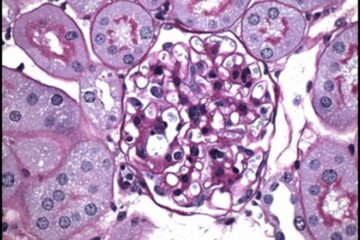 Experimental compound counters diabetic complications
An experimental compound reduced complications of type 1 and type 2 diabetes in mice – not by lowering blood sugar – but by countering its consequences: cell death, inflammation, and…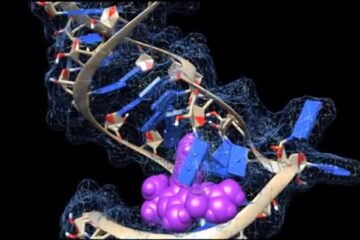 Taking new aim at COVID-19
The coronavirus's tangled strands of RNA could offer new ways to treat people who get infected. To the untrained eye, the loops, kinks and folds in the single strand of…