Speed limits may not be saving lives
A new article publishing in the latest issue of Review of Policy Research examines the evolution and devolution of speed limit laws and their effects on fatality rates. The author did not find a significant increase in fatalities per miles driven after speed limit laws ceased to be national and states could, and some did, increase their highway limit to more than fifty-five miles per hour. "Automobile safety features and enforcement emerge as important factors in increasing highway safety; speed limits are far less important," author Robert O. Yowell explains.
Although speed limits bring to mind the notion of public safety, they were formed in the 1970s to combat a gasoline shortage. In the 1980s the focus shifted to public safety while some speed limit regulation devolved back to states; the maximum speed on rural interstates could be raised to 65 mph. In 1995 and involving some controversy, Congress returned all speed limit authority back to the states. Analysis of the highway deaths per mile driven after the 1974 nationalization of the maximum highway speed indicates an initial greater decline in deaths than had been the trend, but the long-term decreasing trend reemerged following the shock. Dr. Yowell's research finds others reasons besides speed for the long-term trend of increased highway safety. (From 1968 to 1991, the fatality rate per 100 million declined by 63.2%.) Technical progress in car manufacturing, increased use of seat belts by drivers and passengers, an increase in the minimum legal drinking age, and the general maintenance of roads all affect this rate.
Media Contact
Jill Yablonski
EurekAlert!
All latest news from the category: Transportation and Logistics
This field deals with all spatial and time-related activities involved in bridging the gap between goods and people, including their restructuring. This begins with the supplier and follows each stage of the operational value chain to product delivery and concludes with product disposal and recycling.
innovations-report provides informative reports and articles on such topics as traffic telematics, toll collection, traffic management systems, route planning, high-speed rail (Transrapid), traffic infrastructures, air safety, transport technologies, transport logistics, production logistics and mobility.
Back to home
Newest articles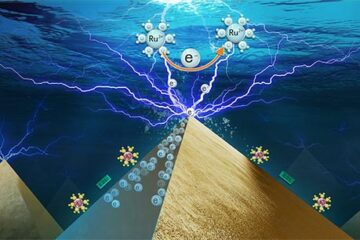 Scientists capture electron transfer image in electrocatalysis process
The involvement between electron transfer (ET) and catalytic reaction at electrocatalyst surface makes electrochemical process challenging to understand and control. How to experimentally determine ET process occurring at nanoscale is…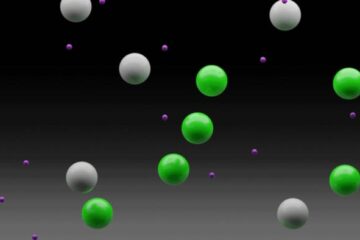 Strong winds power electric fields in the upper atmosphere
What happens on Earth doesn't stay on Earth. Using observations from NASA's ICON mission, scientists presented the first direct measurements of Earth's long-theorized dynamo on the edge of space: a wind-driven electrical…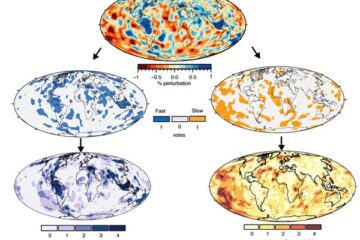 Geophysicists detect electron dance deep inside the Earth, with a Twist
A new study detects the unique seismological signature of an electron spin crossover in the deep Earth. Most are aware that electrons are negatively charged particles that surround the nucleus…