SOCOFER to demonstrate rail-maintenance track record at INNOTRANS
SOCOFER will be present at the INNOTRANS trade fair in Berlin from 21 to 24 September 2004. On this occasion, the French engineering company will present its know-how in railway infrastructure maintenance systems, as well as its expertise regarding shunting locomotives and other locomotives, and diesel railcar re-powering.
Forty years of experience in the railways sector and the successful management of a range of international projects – with 50% to 75% of sales generated in export markets – mean that SOCOFER is capable of developing innovative solutions to meet the needs of its clients, whether French or not. From prototypes to the production of large numbers of units, SOCOFER's skills have proved invaluable to client-companies as demanding as state-owned French railway operator SNCF, rail infrastructure company Network Rail of the UK, Eurotunnel, and underground railway operators in Paris, New York, and Munich, among others.
The equipment used by the railway industry is increasingly complex and relies on the most recent and advanced technologies. It has often been pointed out that the networks-and-maintenance divisions of network operators are finding it increasingly difficult to master this growing complexity. To overcome these difficulties, SOCOFER also offers its clients assistance and maintenance contracts on request.
Using a road/rail-integration concept, SOCOFER has just provided SNCF with a piece of equipment designed for the inspection of bridges and viaducts – the LINAD. The unit was built on a platform which is a 34-tonne lorry with four axles. Railing is carried out by means of an incorporated apparatus to straddle the tracks. LINAD is powered by hydrostatic transmission on the rails. The lorry is equipped with an ascending/descending basket to reach areas to which access is difficult and make maintenance easier.
Another application recently developed by SOCOFER and used for infrastructure maintenance is the Modular Interchangeable Concept on a railcar carrier. This equipment is already being used by Eurotunnel and Network Rail, and will soon be supplied to CTRL and SNCF. These modular units are for infrastructure treatment and maintenance, including:
-The application of traction gel (Sandite) to the rails;
-The use of high-pressure water jets to scour and cleanse the rails;
-The de-icing of conductor (or live) rails;
-Track-side weed management;
-The handling and lifting of parts and pieces of equipment on site;
-The provision of lifting apparatuses to assist personnel working on site.
As for innovations aimed at extending the life expectancy of engines as much as possible, while avoiding major repairs and upgrades, SOCOFER also supplies re-powering kits for 1,000kW locomotives and 480kW railcars. The kits consist of a diesel engine, auxiliary and interface sets, and motor/alternator electronics. The kits are delivered complete and ready for fitting.
Media Contact
Philip Jolly
French Technology Press Bureau
All news from this category: Transportation and Logistics
This field deals with all spatial and time-related activities involved in bridging the gap between goods and people, including their restructuring. This begins with the supplier and follows each stage of the operational value chain to product delivery and concludes with product disposal and recycling.
innovations-report provides informative reports and articles on such topics as traffic telematics, toll collection, traffic management systems, route planning, high-speed rail (Transrapid), traffic infrastructures, air safety, transport technologies, transport logistics, production logistics and mobility.
Back to the Homepage
Latest posts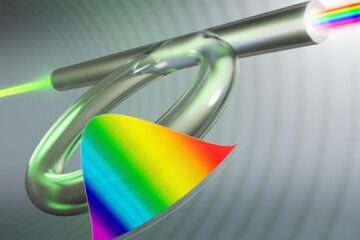 Novel chirped pulses defy 'conventional wisdom'
University of Rochester researchers describe first highly chirped pulses created by a using a spectral filter in a Kerr resonator. The 2018 Nobel Prize in Physics was shared by researchers…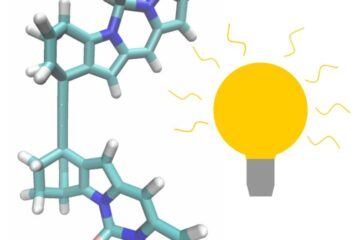 Scientists design superfast molecular motor
Light-driven molecular motors have been around for over twenty years. These motors typically take microseconds to nanoseconds for one revolution. Thomas Jansen, associate professor of physics at the University of…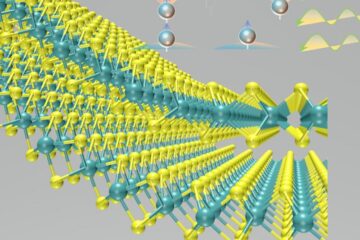 Changing a 2D material's symmetry can unlock its promise
Jian Shi Research Group engineers material into promising optoelectronic. Optoelectronic materials that are capable of converting the energy of light into electricity, and electricity into light, have promising applications as…