Taking the worry out of stormy seas
Bad weather is bad news for any ship. High-speed craft, able to skim open seas at 35 knots or more, are particularly vulnerable in strong winds. But captains may soon base their sail decisions on real-time information, generated by sophisticated new on-board equipment.
Some 300 high-speed vessels today criss-cross busy European sea routes. Though popular with passengers, they are more prone to cancellation than traditional ships when the weather turns nasty. According to Marielle Labrosse of French engineering company Mettle and coordinator of the IST project Wings-for-Ships, "Unwelcome weather adversely affects around 8 per cent of crossings by these ships. That is when those responsible for making the decision to go or not must think very carefully."
Fast vessels are most efficient and profitable travelling at top speed in calm waters. So if bad weather leads to their cancellation or forces them to slow down or return to port, they become a liability for their owners.
In 2000, the French maritime company SNCM sought outside help with this annoying problem. Two of its fleet are high-speed vessels, linking Nice to Corsica. Wings-for-Ships was the end-result. The project aims to help ship-masters and port managers make more informed decisions about departures and routes for such craft.
Fifteen partners, including SNCM, hardware and software specialists, and a global maritime weather forecaster, developed a unique decision-support system. The size of a suitcase, the Meteobox can contain a GPS (Global Positioning System), an accelerometer to measure a vessel's roll and pitch, plus instruments to measure the wind, wave height and visibility. The number of instruments will vary, as some ships already have several as standard.
Working together, these instruments provide additional data for correlation with data from the national weather forecasters. "Their forecasts usually cover the next six hours, at best," says Labrosse. "Our system supplements this with real-time data, processed through a GIS (Geographic Information System), about a specific area or journey in European waters." Information from Meteobox can be shared with other craft in the same area.
The system's forecast is output in the Electronic Chart System format on a screen. This format is a map with different information layers, such as the local weather. Meteobox can also send vital data to a website or mobile phone. That way, a captain can build a good picture of conditions in advance of any potentially risky journey.
The project has run trials of the decision-support system in the Baltic and the Mediterranean. Feedback from crews, who received training in its use, is now being analysed. Adds Labrosse: "Users are very positive, saying Meteobox enhanced their awareness of local weather and improved their sail decisions."
The route-evaluation module also proved popular. It can even alert decision-makers to the risk of a vessel's passengers feeling seasick.
If Meteobox is to be commercialised, says Labrosse, the current prototype will need a better interface and data-acquisition capabilities. Yet already several maritime operators, among them companies linking the Greek Isles, have expressed serious interest in the system.
Contact:
Marielle Labrosse
Mettle
Le Carat – 200, rue du Vallon
F-06560 Valbonne Sophia-Antipolis
France
Tel: +33-4-93000339
Fax: +33-4-93001570
Email: m.labrosse@mettle.org
Alle Nachrichten aus der Kategorie: Transportation and Logistics
This field deals with all spatial and time-related activities involved in bridging the gap between goods and people, including their restructuring. This begins with the supplier and follows each stage of the operational value chain to product delivery and concludes with product disposal and recycling.
innovations-report provides informative reports and articles on such topics as traffic telematics, toll collection, traffic management systems, route planning, high-speed rail (Transrapid), traffic infrastructures, air safety, transport technologies, transport logistics, production logistics and mobility.
Zurück zur Startseite
Neueste Beiträge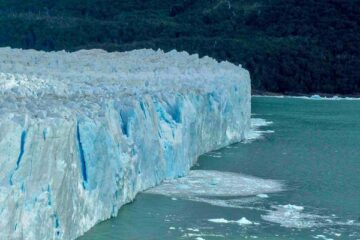 How Stable is the Antarctic Ice Sheet?
Scientists from Heidelberg University investigate which factors determine the stability of ice masses in East Antarctica. As temperatures rise due to climate change, the melting of polar ice sheets is…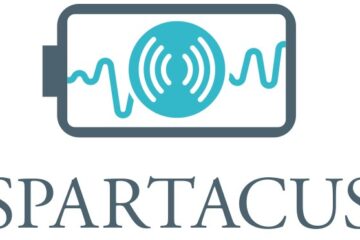 Smart sensors for future fast charging batteries
European project "Spartacus" launched Faster charging, longer stability of performance not only for electric vehicles but also for smartphones and other battery powered products. What still sounds like science fiction…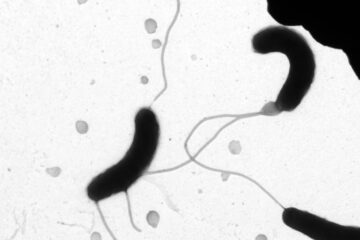 Small molecules control bacterial resistance to antibiotics
Antibiotics have revolutionized medicine by providing effective treatments for infectious diseases such as cholera. But the pathogens that cause disease are increasingly developing resistance to the antibiotics that are most…