PRIME time for traffic incident management
More traffic, more incidents; an urban traffic manager's nightmare. Yet tried and tested solutions to predict, detect, verify, and respond to such incidents are a dream come true.
The solutions were the result of research undertaken by the IST programme-funded PRIME project. The objective of PRIME, an acronym for Prediction of Congestion and Incidents In Real Time for Intelligent Incident Management and Emergency Traffic Management, was to develop innovative methods to improve the dynamic prediction, detection, verification, and response to incidents. This information could then be transmitted to an Urban Traffic Control (UTC) system, where control room operators processes it and issue a warning to drivers either through in-vehicle systems, Variable Message Signs, or via a public radio broadcast. The UTC system could feed this critical information to Incident Response teams and the appropriate response actions could take place, such as blocking a road and sending emergency vehicles on location.
Fourteen project partners in five countries – Spain, Greece, the UK, Germany and The Netherlands – developed prototype components by communicating and exchanging elements of design and code by e-mail and at project meetings. Eventually it was necessary to pull all of the work together, which was done at a workshop where components from Spain, Greece and the UK were successfully integrated and tested through a common database.
A successful prototype
One such prototype has led to RAID (Remote Automatic Incident Detection), a direct product of the research undertaken by PRIME. The RAID system is being further developed by project partner Siemens Traffic Controls Ltd., the UK market leader in traffic technology and solutions.
PRIME's coordinator Dr Tom Cherrett from the University of Southampton's Transportation Research Group explains: "The main advantage of the system is that it uses an existing data source to provide additional information on network conditions to aid the control room operator in coordinating traffic."
RAID allows the control room operator to set and adjust the alarm trigger thresholds for each detector in the network and, because it is a single station algorithm, it does not require the output from adjacent up and down stream detectors before being able to trigger an alarm.
The system produces incident text messages. It then notifies the operator of potential incidents through an interactive map display developed by Siemens Traffic Controls Ltd. This graphical user interface, developed under the PRIME project, has been developed for RAID using the UTC map editor facility. This allows the operator to link RAID to existing maps of the urban area controlled by UTC. RAID incidents appear in the form of flashing detectors on the map.
Tested and adopted in Southampton
Under the PRIME project, RAID was tested on road sections with and without signals in Southampton. The online test took place for 167 consecutive days between 17 May 2001 until 31 October 2001, between 07:00 and 19:00 daily and involved some 74 detectors strategically placed along the A33 Bassett Avenue and A35 Winchester Road. All incidents detected by RAID were recorded by the control room operators in a database. (Incidents were defined as vehicle-on-vehicle impacts, vehicle breakdowns, illegal parking or unloading and emergency works.)
The RAID detection rate of verified incidents on the two roads was 69 per cent and 92 per cent respectively. This means that 22 of the 32 incidents on the A33 Bassett Avenue and 45 of the 49 incidents on the A35 Winchester Road were detected. On A33 there were 100 false alarms, or 55 per cent of the A33 Bassett Avenue RAID detections were not incidents and were caused by abnormally heavy congestion attributed to bad weather, special events and football matches.
These warnings were beneficial to the control room operators as one in every 3.8 of them resulted in either a Variable Message Sign strategy to display electronic messages to drivers on the road such as long delays expected or accident ahead, or alternatively a radio traffic bulletin being issued by the control room operator to the general public.
"Siemens Traffic Controls Ltd. is currently developing RAID further. The system has been adopted by Southampton City Council and testing is ongoing in Essex," says Cherrett.
PRIME elsewhere in Europe
Other project participants have also been acting on the results from PRIME. Based on its findings and on other incident management projects, TNO, the Netherlands Organisation for Applied Scientific Research, is now interested in fully incorporating incident management in dynamic traffic management, and in assessing the effects on traffic safety. PRIME's incident management experiences and results from PRIME's estimation of incident probability provided a good starting point.
TNO is also using the PRIME experiences for emergency planning, working with regional authorities and the Dutch National Police Agency. For example it led to TNO's model weighing the costs and benefits of reduced drive times of the Dutch emergency services on their main road network; a clear illustration of the ways in which incident management can contribute significantly to reducing the costs of incidents and related congestion.
In Greece, PRIME was applied to the Attiki Odos motorway site, allowing a second phase of rigorous testing. The hope is that PRIME's incident management methods will be incorporated within the motorway incident management structure when it is next updated.
Machine vision opens the road to new applications
Machine vision was another facet of PRIME's incident management solution. Project partner FORTH worked on further improving the PRIME machine vision system, including the ability to transform 3-dimensional road images to 2-dimensional ones, thus facilitating detection. The system incorporates a 360-degree panoramic camera that reduces the amount of hardware needed on the road. The system was tested with 27 video clips from Southampton and Barcelona. It was finally installed and tested on busy urban roads in the Athens Olympic Ring.
Another Greek partner, KION, has shared some of PRIME's findings on the machine vision database structure with ATS, a collaborating company in Athens. The two companies worked together to develop methods for opening the incident management machine vision database to new applications through XML and other ways.
ATS will also provide a number of machine vision units for incident management to be installed in time for this summer's Olympics.
Given such success, others are starting to take note. Interest is being expressed across the Atlantic where Yorgos Stephanedes, the PRIME Technical Manager, has been invited to present the PRIME findings at a US tour, beginning with Purdue University in April 2004.
Contact:
Dr Tom Cherrett
Transportation Research Group
School of Civil Engineering and the Environment
University of Southampton
Highfield
SOUTHAMPTON
SO17 1BJ
United Kingdom
Email: T.J.Cherrett@soton.ac.uk
Source: Based on information from PRIME
Alle Nachrichten aus der Kategorie: Transportation and Logistics
This field deals with all spatial and time-related activities involved in bridging the gap between goods and people, including their restructuring. This begins with the supplier and follows each stage of the operational value chain to product delivery and concludes with product disposal and recycling.
innovations-report provides informative reports and articles on such topics as traffic telematics, toll collection, traffic management systems, route planning, high-speed rail (Transrapid), traffic infrastructures, air safety, transport technologies, transport logistics, production logistics and mobility.
Zurück zur Startseite
Neueste Beiträge
Scientists solve big limitation of stratospheric balloon payloads
How do you cool a large telescope to absolute zero while flying it from a huge balloon at 130,000 feet? Nearly all photons emitted after the Big Bang are now…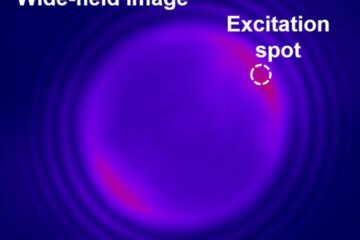 Pumping a nanoparticle to lase at low power
A single nanoparticle can act like a laser at low power but still emit a sharp signal. Lasers are used in a range of everyday devices, harnessing the power of…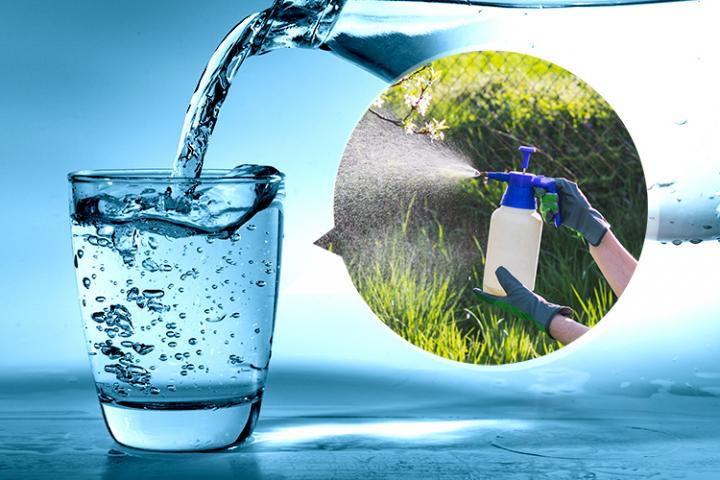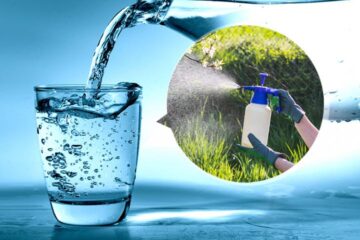 Ultrasensitive transistor for herbicide detection in water
A new polymer-based, solid-state transistor can more sensitively detect a weed killer in drinking water than existing hydrogel-based fluorescence sensor chips. The details were published in Chemistry-A European Journal. The…