PROPOLIS land use and transport management project
Taking up the work of the SPARTACUS project, PROPOLIS aims to investigate and develop integrated policies for land use and transport with tools and methods of evaluation in order to define strategies for long-term urban sustainability from a triple perspective: environmental, social and economic. For each of these dimensions a series of indicators are drawn up which enables the measurement of the level of sustainability of the different policy options involving these perspectives.
To analyse this level of sustainability of management models for land use and transport, PORPOLIS also offers am evaluation system by means of the information provided by the indicators, ordered in the following way:
Configuration of urban space in small spatial units enabling the calculation, with the information provided by GIS (Geographical Information System), of the environmental impact of the various policies as a function of the percentage of the affected populations
Economic evaluation through a complete analysis of costs and benefits
Evaluation of the sustainability of the environmental, social and economic aspects of the urban programmes
Spatial representation of the results.
This system has been used in 7 European cities, Helsinki (Finland), Dortmund (Germany), Inverness (United Kingdom), Naples and Vicenza (Italy), Brussels (Belgium) and Bilbao.
The metropolitan area of Bilbao
There are two main aims for the Greater Bilbao area: the restructuring of the industrial sector the transformation of metropolitan Bilbao into the main centre for regional services. To this end, PROPOLIS has put forward the following strategy:
Incorporating abandoned industrial land into the urban structure
Boosting the urban expansion zones, increasing their accessibility
Reducing the negative effects of private transport encouraging public transport.
Contact:
Uhaina Atxotegi Alegria
ELHUYAR Fundazioa
uhaina@elhuyar.com
(+34) 943 363040
Media Contact
Uhaina Atxotegi Alegria
Basque research
Alle Nachrichten aus der Kategorie: Transportation and Logistics
This field deals with all spatial and time-related activities involved in bridging the gap between goods and people, including their restructuring. This begins with the supplier and follows each stage of the operational value chain to product delivery and concludes with product disposal and recycling.
innovations-report provides informative reports and articles on such topics as traffic telematics, toll collection, traffic management systems, route planning, high-speed rail (Transrapid), traffic infrastructures, air safety, transport technologies, transport logistics, production logistics and mobility.
Zurück zur Startseite
Neueste Beiträge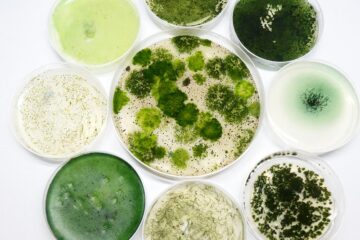 Cyanobacteria: Small Candidates …
… as Great Hopes for Medicine and Biotechnology In the coming years, scientists at the Chair of Technical Biochemistry at TU Dresden will work on the genomic investigation of previously…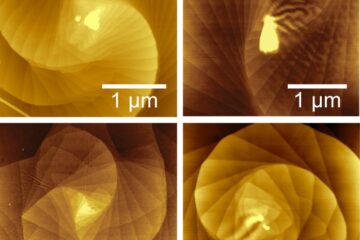 Do the twist: Making two-dimensional quantum materials using curved surfaces
Scientists at the University of Wisconsin-Madison have discovered a way to control the growth of twisting, microscopic spirals of materials just one atom thick. The continuously twisting stacks of two-dimensional…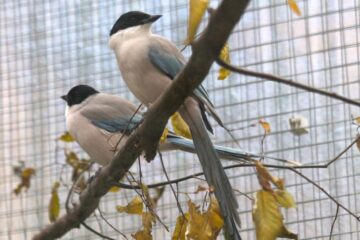 Big-hearted corvids
Social life as a driving factor of birds' generosity. Ravens, crows, magpies and their relatives are known for their exceptional intelligence, which allows them to solve complex problems, use tools…