UF team builds rough-and-tumble robot car for LA-to-Vegas race
It looks like a cross between a Hummer and a tank.
But the squat, pug-nosed car with brown body panels in place of its windshield and windows is radically different from any vehicle on today's roads or battlefields. Designed, built and outfitted by the University of Florida and a Utah company called Autonomous Solutions, it is a robot car built for one purpose: to compete against other "autonomous" vehicles in a U.S. defense agency-sponsored race this spring from Los Angeles to Las Vegas. It's billed as the biggest robotics competition in history.
"No robot has ever come close to achieving anything like this before," said David Armstrong, the project manager at UF's Center for Intelligent Machines and Robotics and the leader of the UF team. "It's going to be huge, and we're going to be there."
The car is one of 25 vehicles selected from among nearly 90 applicants to go head-to-head in qualification events March 8-12 in California leading up to the DARPA Grand Challenge. DARPA – Defense Advanced Research Projects Agency – is the central research and development organization for the U.S. Department of Defense, which is sponsoring the competition and offering a $1 million prize to the winner.
The qualification events are expected to weed out most competitors, with only a handful participating in the March 13 Grand Challenge, which requires the vehicles to make the roughly 200- mile trek across a variety of terrains with no assistance or input from human operators. The winner – if there is one – will complete the course faster than any of the others within an allotted 10 hours. If there are no winners, the competition will occur again annually until a team proves victorious.
The competition poses huge technical challenges, Armstrong said. Although human drivers can see and negotiate obstacles with relative ease, the task is difficult for robot vehicles. That's especially true when the vehicles are moving at speeds over 30 mph – a likely necessity for the winner in this case – because they run the risk of crashing unless they "react " instantaneously. "The things we can do without even thinking about it are very difficult for a robot to do," he said.
Mel Torrie, chief executive officer of Autonomous Solutions, said, "The whole challenge is going fast and detecting the terrain in time to react to it."
For example, he said, if the robot vehicle approaches a hill and there's a cliff after it, "no sensor can see through that hill and see whether it's safe or not. Vehicles will either plummet over it or not go fast enough to win the competition."
Complicating the competition is that the course is unknown. DARPA has made public several possible routes, but it won't release the exact course vehicles are expected to follow until two hours before the competition begins. The agency has said, however, the course will include a variety of surfaces from asphalt to natural desert as well as hilly terrain. Manned chase vehicles, equipped with remote "kill" switches, will tail each robot vehicle to ensure none get off course.
Approaches to the challenge fall into two categories, Armstrong said. Some competitors are working on "smart" vehicles intended to be savvy and nimble enough to weave around obstacles and adjust to varied terrains. Others are pursuing less-sophisticated entries that rely on brawn – for example, with suspension systems that enable the vehicles to bully over large obstacles.
The UF team's entry leans more toward the smart approach, Armstrong said. UF and Autonomous Solutions, which builds robots for civilian and military purposes, are pooling their knowledge and labor, Torrie said. "They (the UF team) use some sensors that we don't use and vice versa," he said. "We're combining the technology that they're good and that we're good at."
A recent trip to a UF mechanical engineering lab found two UF team members, doctoral students Tom Galluzzo and Danny Kent, working on the electronics for the 5-foot-tall, 4,000-pound car, which Autonomous Solutions assembled on the frame of a 1993 Isuzu Trooper.
The company outfitted the car with an automated braking and steering system. The UF team is installing many of the sensors and control systems that will comprise the vehicle's "brain," according to Galluzzo and Kent. Parts for the system, such as small radars that provide three-dimensional images of terrain and stereovision systems that add depth to the radar images, were in various stages of assembly on tables and benches in the lab.
Galluzzo said the vehicle will navigate using a standard Global Positioning System, or GPS, augmented with an inertial navigation system, which increases GPS accuracy. At least seven on-board computers will seek to meld the sensor and navigation data with mechanical controls to make the vehicle respond. Once everything is installed, the vehicle will be sealed to prevent rain or even snow from damaging the components.
The competition is intended to raise awareness of autonomous technology, encouraging "grassroots American ingenuity so that innovative new approaches can be found," according to the DARPA Web site. Galluzzo said one future result may be autonomous military delivery vehicles that could truck in supplies to areas too dangerous or remote for human drivers. The technologies used in the competition also are likely to help make consumer automobiles safer, he said.
Writer: Aaron Hoover, 352-392-0186, ahoover@ufl.edu
Sources: Dave Armstrong, 352-392-9479, 352-283-2435, dga@cimar.mae.ufl.edu
Mel Torrie, 435-757-5480, mel@autonomousolutions.com
Alle Nachrichten aus der Kategorie: Transportation and Logistics
This field deals with all spatial and time-related activities involved in bridging the gap between goods and people, including their restructuring. This begins with the supplier and follows each stage of the operational value chain to product delivery and concludes with product disposal and recycling.
innovations-report provides informative reports and articles on such topics as traffic telematics, toll collection, traffic management systems, route planning, high-speed rail (Transrapid), traffic infrastructures, air safety, transport technologies, transport logistics, production logistics and mobility.
Zurück zur Startseite
Neueste Beiträge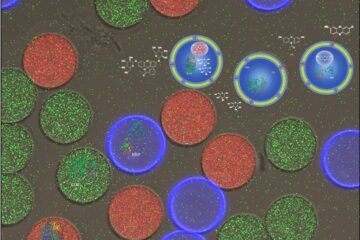 An artificial cell on a chip
Researchers at the University of Basel have developed a precisely controllable system for mimicking biochemical reaction cascades in cells. Using microfluidic technology, they produce miniature polymeric reaction containers equipped with…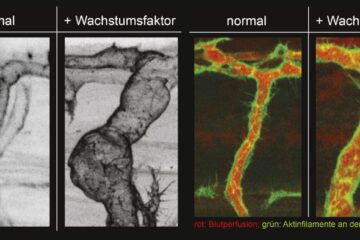 Specific and rapid expansion of blood vessels
Nature Communications: KIT researchers identify a new mechanism to control endothelial cell size and arterial caliber – basis for better treatment of heart infarct and stroke. Upon a heart infarct…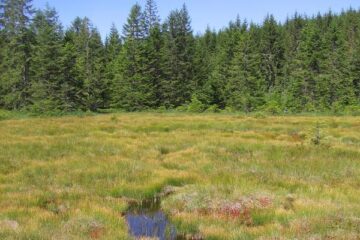 Climate change drives plants to extinction in the Black Forest in Germany
Climate change is leaving its mark on the bog complexes of the German Black Forest. Due to rising temperatures and longer dry periods, two plant species have already gone extinct…