Timely travel with smart antennas
Late arriving passengers are an never-ending headache for airports, but IST-project ADAMANT will trial a wireless network at this year's Summer Olympic Games in Athens that uses smart antenna technology to get passengers to their gates on time.
The airport network under development – a hybrid 2.5G system that incorporates a blend of GSM and 3G standards – is comprised of two components: the technology for the wireless networks, and the passenger and staff support system. Project manager Laurie Cuthbert explains that the antenna technology – which utilises phased-array antennas that can change coverage patterns electronically to cover dead spots – came from an earlier IST-project (SHUFFLE, completed in 2002), but ADAMANT's novelty is applying it to wireless LANS. "We're just applying outdoor technology to indoors," he says.
Under current wireless systems, cells experiencing excessive demand lower power to reduce the area covered, while neighbouring cells respond by increasing their power in the direction of the busy cell. The reduced coverage results in users outside the reduced area receiving no service. With the new system, autonomous software agents – programmed to cooperate without human assistance in unpredictable situations – negotiate with neighbouring cells and ask antennas with spare capacity to change the shape of their coverage to restore full coverage.
When the ADAMANT network is up and running, airport officials will be able to contact passengers via their mobiles to alert them of check-in queues, flight delays and time remaining before their flight. Airline officials, meanwhile, will be able to contact passengers who are late arriving or have lost track of time shopping and thus prevent costly flight delays waiting for them or for their luggage to be offloaded.
"The significance is that it will improve the profitability of airports a lot," Cuthbert says. "One of the real problems airports face is passengers turning up late – late passengers cost airports a lot. If you have better information flow, then they get to the gate in time," or have more time for shopping when there are flight delays.
To date, the project is progressing in good order. "We're currently planning the setup for the trials, which will take place in July ahead of the Olympic games," says Cuthbert. He notes that although the project is only undergoing trials in Athens, other airports have expressed interest. The system could also have applications outside airports – "potentially anyplace that has to deal with providing information to a large number of people, so railway stations, even large malls could also take advantage of the concept."
Although initially plans were made to spin out a company, the current sentiment within the project is licensing the technology.
Contact:
Laurie Cuthbert
Dept of Electronic Engineering
Queen Mary, University of London
London E1 4NS
United Kingdom
Tel: +44-207-8825333
Fax: +44-207-8827997
Email: laurie.cuthbert@elec.qmul.ac.uk
Source: Based on information from ADAMANT
Alle Nachrichten aus der Kategorie: Transportation and Logistics
This field deals with all spatial and time-related activities involved in bridging the gap between goods and people, including their restructuring. This begins with the supplier and follows each stage of the operational value chain to product delivery and concludes with product disposal and recycling.
innovations-report provides informative reports and articles on such topics as traffic telematics, toll collection, traffic management systems, route planning, high-speed rail (Transrapid), traffic infrastructures, air safety, transport technologies, transport logistics, production logistics and mobility.
Zurück zur Startseite
Neueste Beiträge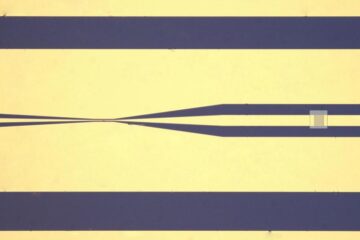 Researchers break magnetic memory speed record
Advance could lead to new generation of ultrafast computer chips that retain data even when there is no power. Spintronic devices are attractive alternatives to conventional computer chips, providing digital…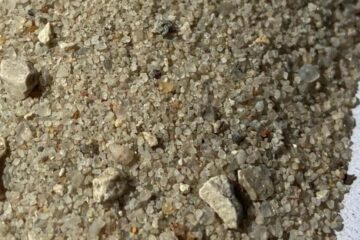 Tracing the source of illicit sand–can it be done?
Research presented at the 2020 GSA Annual Meeting. If you've visited the beach recently, you might think sand is ubiquitous. But in construction uses, the perfect sand and gravel is…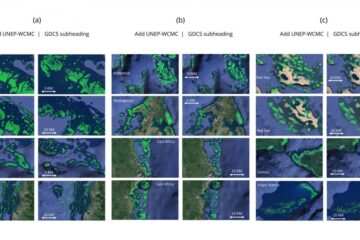 Location and extent of coral reefs mapped worldwide using advanced AI
Nearly 75% of the world's coral reefs are under threat from global stressors such as climate change and local stressors such as overfishing and coastal development. Those working to understand…