Live 'Plug & Play' environment for service providers
Open telematic platforms offer the possibility of integrating Intelligent Transport Systems (ITS) components by allowing service providers and equipment manufacturers to test, upgrade or demonstrate their products, services, equipment and standards free of charge. SMITH provides such a platform helping to guarantee that adopted solutions comply with existing and emerging European standards.
Testbed contributes to ITS standards
The quality manager of the IST programme funded SMITH project, Angela Spence, points out that the aim was not to create a platform as a product, but to provide the necessary support to enable its use for demonstration purposes or as a testbed. By incorporating only standard interfaces clients know they are complying with European standards when using the platform. In this way it can used as a certification platform for testing their prototypes and with the added bonus of 'live data' (from the city of Turin), they have easy access to a real context, rather than laboratory conditions.
ITS service or products providers wanting to use this platform for demonstration purposes were supplied with a comprehensive technical specification of the available platform architecture, interfaces, data and services. The project provided an international team of technical experts able to intervene on the systems to solve technical problems, to assist and support the clients of the ITS platform. To attract attention and users for the testbed, TITOS was advertised on the website, and brochures made available before and during the ITS World Congress in Turin (Italy).
Showcase at 7th ITS World Congress
Taking the opportunity offered by the showcase organised for the 7th ITS World Congress in Turin to exploit the SMITH platform, called TITOS, the project produced a neutral demonstration environment for ITS operators of Europe and high performance facilities for operators of other parts of the world. This open environment included state-of-the-art ITS components and infrastructure that form a real-life platform and implements the most recent European results in the field of system architecture, communication standards, service specifications and data exchange open specifications.
The project offered ITS Congress participants the availability of a 'plug & play' open working environment. In this environment, systems, services and equipment compliant with both consolidated and emerging European standards, were tested, verified and/or demonstrated in real-time, and without the need for ad hoc adaptations and/or patches. The platform was fed with real-time transport data from the City of Turin, such as travel times, vehicle flows, bus and tram services and car park occupancy.
Despite various last minute problems due to difficulties in the Congress venue such as in receiving signals, Spence says that the promotional support was effective, as the existence of the platform was widely known. The technical support was appreciated and a number of clients could demonstrate the connection of their products or services to the platform during the event," she says. She adds that although a number of clients used the testbed at the time of the Congress, "it was not yet mature enough for a very large scale response."
Corporate platform users
In addition to initial users who benefited from the testbed during the Turin ITS World Congress, a number of companies have become client users of the platform, utilising the SmithTitos 'full-scale laboratory' that also provides worldwide remote access, European and global standard interface, and free technical support. Spence notes among the successes are Navigation Technologies, GEWI, Magneti Marelli and MAROS.
Navigation Technologies' digital database is a permanent addition to the platform and can be used by other clients wishing to offer value-added services. A leading provider of digital map data for a multitude of applications and solutions, Navigation Technologies has also issued a version of the map containing radio data system-traffic message coding (RDS-TMC) codes for Turin's main road network. German development and engineering company GEWI has profited from the private transport and location reference data accessed through the Smithtitos DATEX (data exchange) node to validate its software. Magnetti Marelli, a designer and producer of high-tech components, systems and modules for the automotive industry, has used SmithTitos to validate a new on-board integrated platform, CONNECT, and tested it capacity to receive RDS-TMC traffic information. In all cases, users enjoyed free technical support courtesy of the SmithTitos helpdesk.
Regarding future plans, she says, "The basic TITOS platform is still up and running, though it is not currently being used as a testbed. It is however being offered for extension to other services, e.g. for a road charging project, and as a test platform for other new ITS applications."
Within one of the projects supported by Torino Wireless, whose aim is to promote a centre of excellence in the Turin area by boosting entrepreneurial activities in the field of wireless technologies, further interfaces are being put forward as part of a network of test sites to be made available, for experimental purposes, to ITS-related projects in the European Union's Sixth Framework Programme.
Contact:
Angela Spence
Mizar Automazione S.p.a.
Via Vincenzo Monti 48
I-10126 Turin
Italy
Tel: +39-011-6500411
Fax: +39-011-6500444
Email: gino.franco@torino.miz.it
Source: Based on information from SMITH.
Alle Nachrichten aus der Kategorie: Transportation and Logistics
This field deals with all spatial and time-related activities involved in bridging the gap between goods and people, including their restructuring. This begins with the supplier and follows each stage of the operational value chain to product delivery and concludes with product disposal and recycling.
innovations-report provides informative reports and articles on such topics as traffic telematics, toll collection, traffic management systems, route planning, high-speed rail (Transrapid), traffic infrastructures, air safety, transport technologies, transport logistics, production logistics and mobility.
Zurück zur Startseite
Neueste Beiträge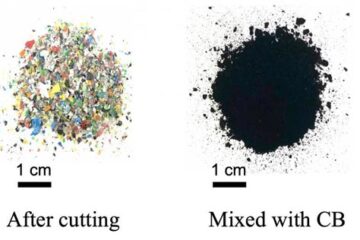 Flash graphene rocks strategy for plastic waste
Rice University lab detours potential environmental hazard into useful material. Plastic waste comes back in black as pristine graphene, thanks to ACDC. That's what Rice University scientists call the process…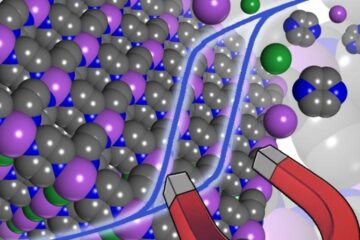 Towards next-generation molecule-based magnets
Magnets are to be found everywhere in our daily lives, whether in satellites, telephones or on fridge doors. However, they are made up of heavy inorganic materials whose component elements…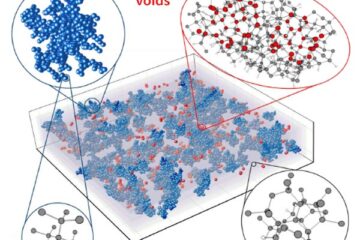 Order in the disorder …
… density fluctuations in amorphous silicon discovered Silicon does not have to be crystalline, but can also be produced as an amorphous thin film. In such amorphous films, the atomic…