Moving ahead with standardised traffic and travel information
A breakthrough broadcast technology designed to deliver Traffic and Travel Information (TTI) has been tested and validated by the TPEG project. Project partners have further developed a new and open international standard for broadcasting language independent multimodal TTI to be distributed over a wide range of digital media.
Use of TPEG industry-wide will allow the development of powerful systems to manage and display travel news. In addition, developers will be able to create systems and be confident of consistent incoming data. The project, which ends in December 2003, builds on the work of the European Broadcasting Union's (EBU) Transport Protocol Experts Group (TPEG), which developed specifications with a view to industry standardisation by CEN and ISO. TPEG is also the name of the transport protocol specifications, already internationally recognised by Japan, Korea and the US.
With strong industry involvement in the 16-member consortium from seven European countries, the IST programme-funded project aims to build a consensus on the upcoming new international standards and prepare to introduce this leading edge technology into new services and products. Market research indicates that European citizens are eager to access TTI services.
A giant step further
TPEG is about collecting, editing and delivering information. Public Service Broadcasters in Europe already collect and deliver wide ranging multimodal content and provide free-to-air TTI through conventional channels such as radio, TV, teletext, and more recently in the domain of language independent RDS-TMC (Radio Data System-Traffic Message Channel). However, the possibility for data delivery provided by Europe's first TTI data technology through RDS-TMC was significantly limited. TPEG technology is built on the experience gained so far with RDS-TMC, but goes a giant step further.
TMC is for road traffic, while TPEG offers fully multimodal information for both urban and rural situations. The messages distributed through this protocol are machine readable, which means they can be used in navigation systems. Messages can also be processed for a convenient presentation to users.
In addition, many filtering possibilities exist to ensure users receive only those messages in which they are interested. TPEG may also be used by commercial service providers to offer TTI services with a range of differing payment methods, on a pay-per-use or even a subscription basis.
TPEG "a real benefit"
TPEG, which is easily implemented using only software, covers all modes of transportation – road, bus, train, ferry, and air traffic – and may be distributed over the full range of digital media, including digital radio DAB (digital audio broadcasting), Internet and DVB (digital video broadcasting). TPEG services are designed to support a wide range of different receiver types: Digital radio, with or without navigation systems; portable travel assistants, with or without a map database; multimedia broadcast receivers; as well as personal computers, notebooks, and PDAs or mobile phones using the Internet.
Language independence means that most message elements are coded by numbers that permit their presentation by the client device into any language, either as text, a spoken message, or a message represented by a graphical symbol (for example, inserted into a map display).
Test services were underway in the UK (country wide), Germany and Austria (from Heidelberg to Salzburg), Sweden (Stockholm), Switzerland (from Geneva to Basel) and now in South Korea, where a national TPEG project started in 2002. TPEG is also being studied as a potential future TTI technology in Japan. Users during the testing phase, such as BBCi, the BBC's Internet and interactive services, report a high level of satisfaction.
"TPEG has given the BBC a standard around which to build our travel and news data infrastructure," says BBC Managing Editor Anthony Pearson. "It gives us location-based data and language independence, a real benefit to us. For example, we can now provide content in Welsh with no additional overhead."
The links on BBCi's site point to a live TPEG test feed and show how it appears using different language files (English, Danish, Dutch, French, German, Swedish, and Welsh). Users can choose either the Road Traffic Message or the Public Transport Message. An XML/XSL enabled browser, such as Internet Explorer 6 is needed to view the files. Information can be accessed from PCs, laptops, pocket PCs, Internet-enabled mobile phones and PDAs.
Future applications
Work on the development of new applications and maintenance of the already existing specifications is continuing within the TPEG Forum, coordinated by the EBU, through the Implementation Task Force. It is exchanging experience from the first implementations and also fixing the priorities for the development of new applications and adaptations to be made within the existing specifications by the Standards Task Force.
TPEG applications can make use of digital radio DAB and the Internet today. However, in some countries digital radio will still take a few years before achieving national coverage across Europe. As a result, the technology still has a relatively short time-window for further validation and consensus building with the industry before full market maturity is achieved on the European scale. A range of TPEG applications will then give all European citizens the ability to receive significantly enhanced multimodal TTI.
As TPEG technology gradually developed, the Road Traffic Message application was joined by the Public Transport Information application, and both share a common location referencing. Developments for delivering parking information and congestion, and travel time information are underway. In the future, environmental alarms and travel weather information could also be delivered.
"The TPEG standard will allow us to interface easily with other TTI systems in the future and will hopefully provide a standard around which the commercial sector can build products and services. The more devices our audience can use to access our content, the better," says Pearson. "I would like to see TPEG expanded beyond road and public transport data to include weather, events and other travel related data."
Pioneer Technology Belgium carried out a feasibility study about the possible integration of TPEG-based functionalities in an in-vehicle navigation system. In the simulation, the end-user drives from Ghent to Brussels airport to pick up a friend arriving from Bologna. The road traffic information is delivered via TPEG-RTM. On the approach to the airport, the end user checks flight information, delivered via TPEG-PTI. The incoming flight can be monitored as the driver approaches the airport. The flight monitor shows a 10-minute delay, which is just fine, as the driver is eight minutes away. In future, the availability of parking at the airport could also be checked.
"A well-timed pan-European approach for service and coverage development is now one of the most important tasks to follow the TPEG project," says Dietmar Kopitz, who coordinated the TPEG project for the EBU. "This process must involve the broadcasters, the electronic industry and also the car industry. A synergy for their objectives of using the new powerful TPEG technology is simply a necessity and prerequisite for the successful market launch of this new European technology. This will also have to include issues concerning a successful migration from RDS-TMC to TPEG."
Alle Nachrichten aus der Kategorie: Transportation and Logistics
This field deals with all spatial and time-related activities involved in bridging the gap between goods and people, including their restructuring. This begins with the supplier and follows each stage of the operational value chain to product delivery and concludes with product disposal and recycling.
innovations-report provides informative reports and articles on such topics as traffic telematics, toll collection, traffic management systems, route planning, high-speed rail (Transrapid), traffic infrastructures, air safety, transport technologies, transport logistics, production logistics and mobility.
Zurück zur Startseite
Neueste Beiträge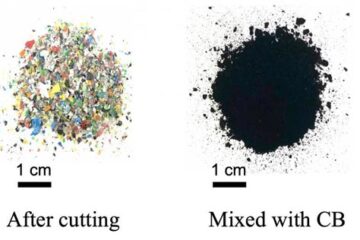 Flash graphene rocks strategy for plastic waste
Rice University lab detours potential environmental hazard into useful material. Plastic waste comes back in black as pristine graphene, thanks to ACDC. That's what Rice University scientists call the process…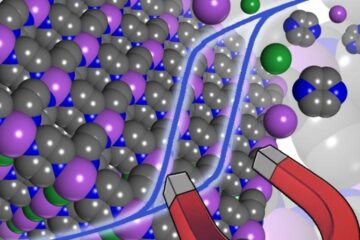 Towards next-generation molecule-based magnets
Magnets are to be found everywhere in our daily lives, whether in satellites, telephones or on fridge doors. However, they are made up of heavy inorganic materials whose component elements…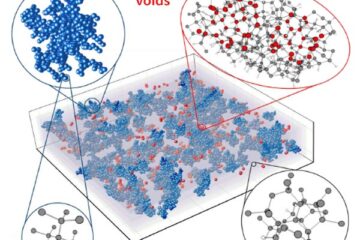 Order in the disorder …
… density fluctuations in amorphous silicon discovered Silicon does not have to be crystalline, but can also be produced as an amorphous thin film. In such amorphous films, the atomic…