Risk models can reduce number of collisions with wild animals
Hundreds of thousands of animals are killed in traffic every year. The threat traffic represents to badgers is greater than was previously known. A new dissertation at the Swedish University of Agricultural Sciences (SLU) illuminates the conflict between traffic and animals in Sweden and provides models that predict the risk of accidents involving wild animals.
It is only in recent years that the impact of traffic on animal populations has been taken seriously. Today increasing traffic is regarded as a considerable threat to biological diversity in the world. In his dissertation, Andreas Seiler, Department of Conservation Biology, Grimsö Research Station, SLU, presents a new picture of traffic mortality among some common Swedish mammals.
For most animal populations in Sweden, traffic does not constitute a serious threat to the species, despite high numbers of traffic deaths per year. For badgers, on the other hand, the situation is different: estimates indicate that 12-13 percent of the Swedish badger population dies on Swedish roads every year. This is very close to the level that the population can bear, assuming that pressures from hunting and other mortality are constant. Andreas Seiler and his research colleagues therefore recommend that greater attention be paid to badgers in constructing and maintaining roads.
Following extensive research into the connections between traffic, density of wild animal populations, the make-up of the landscape, and the number of collisions between cars and deer and moose reported to the police, Andreas Seiler has developed models to predict the risk of moose accidents. He has made use of remote analysis, landscape maps, and statistics on traffic, roadways, and moose density (indicated by hunting harvests). The models show that lower speed is the single greatest contributing factor in bringing down the risk of accidents.
A combination of lower speed limits and fencing, possibly in combination with alternative passages for animals and increased distance to adjacent woods, seems to be the most effective measure to prevent moose collisions. Preventing collisions between vehicles and especially moose, but wild animals in general, requires a holistic approach that involves road construction, property owners, and drivers.
All latest news from the category: Transportation and Logistics
This field deals with all spatial and time-related activities involved in bridging the gap between goods and people, including their restructuring. This begins with the supplier and follows each stage of the operational value chain to product delivery and concludes with product disposal and recycling.
innovations-report provides informative reports and articles on such topics as traffic telematics, toll collection, traffic management systems, route planning, high-speed rail (Transrapid), traffic infrastructures, air safety, transport technologies, transport logistics, production logistics and mobility.
Back to home
Newest articles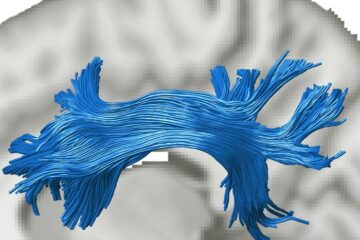 Using GPUs to discover human brain connectivity
A new GPU-based machine learning algorithm developed by researchers at the Indian Institute of Science (IISc) can help scientists better understand and predict connectivity between different regions of the brain….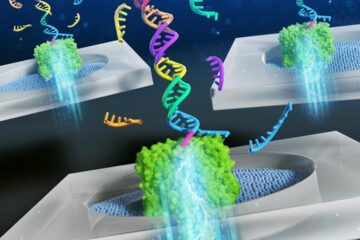 Detection of cancer biomarkers from blood samples
… using nanopore-based DNA computing technology. Cholangiocarcinoma, also known as bile duct cancer, is a cancer type with a characteristically high mortality. At the time of diagnosis, most bile duct…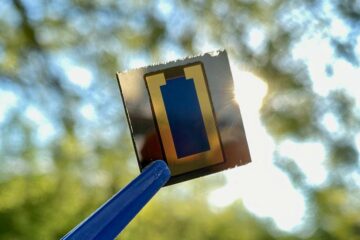 Thin-film photovoltaic technology combines efficiency and versatility
Researchers at KIT develop perovskite/CIS tandem solar cells with an efficiency of nearly 25 percent; combination of materials enables mobile applications. Stacking solar cells increases their efficiency. Working with partners…