A "slurp" says more than ten beeps
Natural warning sounds may be the future in airplanes and perhaps in cars as well. A "slurp" when fuel is low works better than a monotonous beeping sound. In a dissertation at The Royal Institute of Technology (KTH) in Sweden, Pernilla Ulfvengren has studied how warning sounds function, how we associate sounds, and how new sounds can be designed.
In the cockpit of an airplane there are a large number of warning units. If something happens to the plane, some twenty alarms may go off simultaneously, with lights blinking and a number of different beeping sounds signaling at high volume levels. These alarms are necessary, of course, but they can also confuse the pilot when there are too many of them to keep straight and remember what each one means. This problem has been known for some time.
With this in mind, Pernilla Ulfvengren embarked upon her doctoral studies. Designing alarm systems is in the field of cognitive engineering, technological research adapted to how the brain apprehends different types of information. The design of computer interfaces is another area in which cognitive engineering plays a major role.
Pernilla Ulfvengren soon found that warning sounds were a largely undeveloped field of research compared with visual signals, for instance. Alarm sounds have remained largely the same for many years. They involve tone generators that create simple sound pulses of different frequency. High volume and high frequency have been the standard model. This works fine when there are one or two possible alarms, but problems arise when there is an incoherent cacophony of different beeps.
The researcher started to study how we associate certain sounds that are more natural, in the sense that we have encountered them before, and if it is easier to remember them when they are given certain meanings. She found that it is easier to remember what an alarms sound means if we can associate it with something we recognize, and that it was also much easier for people to distinguish between several types of sounds. Roughly in the same way that it's easier to distinguish between many different faces than between many pictures of nondescript patterns.
The aim of the dissertation is quite simply to describe a method for industry to go about designing sounds to describe different functions.
All news from this category: Transportation and Logistics
This field deals with all spatial and time-related activities involved in bridging the gap between goods and people, including their restructuring. This begins with the supplier and follows each stage of the operational value chain to product delivery and concludes with product disposal and recycling.
innovations-report provides informative reports and articles on such topics as traffic telematics, toll collection, traffic management systems, route planning, high-speed rail (Transrapid), traffic infrastructures, air safety, transport technologies, transport logistics, production logistics and mobility.
Back to the Homepage
Latest posts
A little friction goes a long way toward stronger nanotube fibers
Rice model may lead to better materials for aerospace, automotive, medical applications. Carbon nanotube fibers are not nearly as strong as the nanotubes they contain, but Rice University researchers are…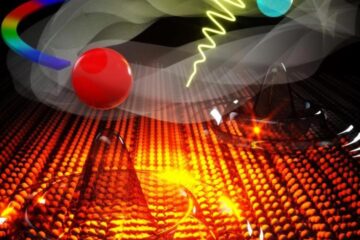 Light-induced twisting of Weyl nodes switches on giant electron current
Scientists at the U.S. Department of Energy's Ames Laboratory and collaborators at Brookhaven National Laboratory and the University of Alabama at Birmingham have discovered a new light-induced switch that twists…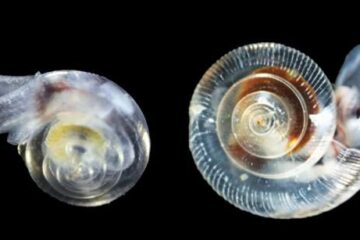 Acidification impedes shell development of plankton off the US West Coast
Shelled pteropods, microscopic free-swimming sea snails, are widely regarded as indicators for ocean acidification because research has shown that their fragile shells are vulnerable to increasing ocean acidity. A new…