CSIRO contraband scanner – a world-first
Australia is set to be a safer place due to another outstanding piece of CSIRO technology and innovation.
Called a 'Contraband Scanner', the device can accurately and rapidly detect illicit drugs and explosives.
Dr Geoff Garrett, the CEO of CSIRO, today welcomed the Federal Government's announcement that $8.4 million dollars will be allocated to the Australian Customs Service to construct a commercial-scale Scanner and facility in Brisbane to trial the world-first neutron technology developed by CSIRO.
"This is an example of CSIRO capitalising on its long-term investment in its scientists, providing them the resources and infrastructure to strategically develop leading-edge technologies for delivery to market," said Dr Garrett.
"Through our science and innovative thinking we have been able to address a real need identified by Government as being crucial to Australia's security."
Minister for Justice and Customs, Senator Chris Ellison said, "The Government congratulates CSIRO on the development of this new technology.
"Safeguarding Australia is one of the Government's National Research Priorities and Customs and CSIRO have teamed together to create this breakthrough for Australia.
"The technology is non-intrusive to minimise the impact of security measures on rapid freight movement, and it is estimated that scanning an air freight container will take less than two minutes.
"The technology has the potential to make the world a safer place and to reduce the threat posed by terrorism and drug trafficking."
Customs and CSIRO have already successfully prototyped and tested the unique Scanner.
The full-scale prototype, built at CSIRO's Lucas Heights laboratory, scanned standard air cargo containers (known as a ULDs) – and correctly identified a wide range of concealed contraband.
The $8.4 million is for the design, construction and operation of the first commercial Scanner and the Brisbane facility. The Scanner will be extensively tested and screen import and export air cargo containers.
CSIRO has patented this truly world-first technology. When fully commercialised, the technology has the potential to earn millions of export dollars for Australia. The additional spin-off applications of the technology are equally exciting.
"The main advantage of the Scanner, over current and potential new scanners, is its ability to accurately and rapidly detect and predict the composition, shape and density of an object – in real-time on the tarmac," explained Dr Nick Cutmore, Program Manager at CSIRO Minerals.
"Conventional X-ray scanners are good at detecting objects based on their density and shape – but not their composition.
"Our Scanner is unique in the way it employs gamma rays and neutron analysis to build an image and composition of the object being scanned."
The On-Line Analysis and Control (OLAC) team at Lucas Heights invented this technology and scanner and has an international reputation for developing novel instrumentation for the minerals and energy industries – the Contraband Scanner is one of their many successes.
More information, images, from:
Ian Johnson, +61 3 9545 8878, +61 418 314 009
Dr Nick Cutmore, +61 2 9710 6704, +61 417 676 704
All news from this category: Transportation and Logistics
This field deals with all spatial and time-related activities involved in bridging the gap between goods and people, including their restructuring. This begins with the supplier and follows each stage of the operational value chain to product delivery and concludes with product disposal and recycling.
innovations-report provides informative reports and articles on such topics as traffic telematics, toll collection, traffic management systems, route planning, high-speed rail (Transrapid), traffic infrastructures, air safety, transport technologies, transport logistics, production logistics and mobility.
Back to the Homepage
Latest posts
How to train a robot
… using AI and supercomputers UT Arlington computer scientists use TACC systems to generate synthetic objects for robot training. Before he joined the University of Texas at Arlington as an…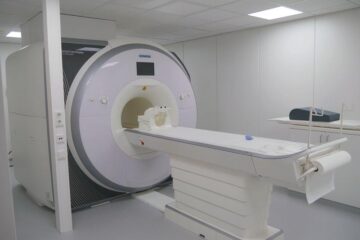 IfADo expands systems biology approach with research MRI
Watching the brain at work and studying its functions – this is now possible at the Leibniz Research Centre for Working Environment and Human Factors (IfADo) by magnetic resonance imaging…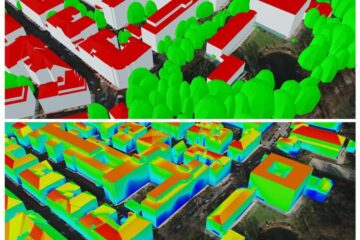 Electricity from the house wall
The great potential of building facades to capture solar energy Roofs are not the only suitable places for installing photovoltaic modules to generate electricity from the sun's rays. Facades could…