Prioritising public transport
Anyone who has ever waited for a bus can relate to the saying that you hang around for an hour and then three come along at once. It has been true in Europe's congested cities for years, but with the development of a best practice guide for prioritising bus services by the PRISCILLA project it may well be a phrase that falls into disuse.
Through trials in medium-sized European cities where buses are the principal method of public transport, PRISCILLA has detailed solutions to one of the most pressing problems facing city councils and their populations: making public transport fast, efficient and cost effective. As an IST take-up project, the PRISCILLA consortium sought to find the best methods to employ existing transport monitoring and prioritisation technologies on a citywide scale, thereby expanding the options available to city authorities as they seek to reduce citizens' reliance on private cars, lower congestion and cut pollution.
"The main aim of PRISCILLA was to make bus transport faster and more punctual," explains project coordinator Alexio Picco of Azienda Mobilità e Trasporti in Genoa, Italy. "This can be done in various ways, such as creating dedicated bus lanes, but we proved that telematic technologies can also obtain good results without using up precious city space."
The work of the 11 project partners from Italy, France, UK and Romania has been closely followed by city councils elsewhere in Europe which are seeking to either implement bus prioritisation strategies for the first time or expand existing local systems citywide. Indeed, it may be in this area where the project's most important recommendations are found.
The advantages of prioritisation
The best practice guide gives several advantages to implementing bus priority across large urban areas where integrated and coordinated methods of monitoring and management can be employed using Urban Traffic Control (UTC) and Advanced Vehicle Location (AVL) systems. Monitoring bus locations can be achieved using the Global Positioning System (GPS), while mobile technologies or electronic tags can be used to communicate buses with UTC centres and individual traffic signalling systems.
According to the results of the trials carried out in Genoa and Toulouse in France, a coordinated system of giving buses priority at traffic signal junctions has the potential to cut travel times by up to 10 per cent and increase punctuality by as much as 24 per cent with no overall impact on other traffic. These results were verified by simulations run in Southampton in the UK.
"Obviously there are considerable differences from city to city across Europe," says Nick Hounsell of the Transportation Research Group at the University of Southampton, one of the project partners. "Congestion is undoubtedly increasing in all of them, however, causing bus services to be less reliable and passenger numbers to decline." Logically, that in turn creates more private traffic.
Though various strategies exist for improving bus services – from creating bus lanes to tolling private cars for entry into cities as London has recently done – the project considers prioritising buses at traffic signals to be one of the most cost-effective and efficient method to improve services.
The software used in PRISCILLA, called SPLIT, was developed by the Transportation Research Group at Southampton University. "Using this software we were able to develop bus priority strategies within the SCOOT Urban Transport System operating in Southampton. Some results were also relevant for our partners in Genoa, Toulouse and Romania," explained Nick Hounsell from the Transportation and Research Group at the University of Southampton, UK. The model has been used in a similar way for studies in London. However, at this stage, there are no plans to exploit it commercially.
The trials principally focused on two possible methods: prioritising all buses at signals (i.e. trying to give every bus a green light as it approaches a junction) or prioritising only those buses that are delayed. The latter option was generally found to be the most beneficial in cutting travel times and increasing punctuality and was also the least disruptive to other types of traffic – a major consideration if bus prioritisation methods are to be accepted not only by the public but also by politicians.
Political support is perhaps the single most important factor to changing public transport and, as the project notes, this support must be continuous if prioritisation systems are to continue to function and offer benefits.
Significant cost benefits too
Compared to constructing individual bus lanes or other infrastructure projects signalling prioritisation for buses is cheaper. And where UTC centres and AVL systems exist, as in many EU cities, employing such a system can pay itself off in as little as six months.
However, where there is little existing infrastructure the costs are considerably higher. This is the case in Romania, where four cities that have closely followed the project's development under the guidance of the Romanian Union of Public Transport have had to more or less start from scratch. Nonetheless, progress is being made in some areas of the public transport network there, and like many cities across Europe Romanian transport authorities are taking PRISCILLA's advice into account.
"We have received widespread interest from cities across Europe and many places are following our recommendations," notes Picco. "The really big issue, however, is public funding but soon I foresee a more widespread dedication to improving public transport."
Hounsell agrees: "Bus prioritisation will be used more widely, in fact I see it becoming standard across Europe in combination with other systems." Maybe then catching a bus will be as easy as taking a car.
All news from this category: Transportation and Logistics
This field deals with all spatial and time-related activities involved in bridging the gap between goods and people, including their restructuring. This begins with the supplier and follows each stage of the operational value chain to product delivery and concludes with product disposal and recycling.
innovations-report provides informative reports and articles on such topics as traffic telematics, toll collection, traffic management systems, route planning, high-speed rail (Transrapid), traffic infrastructures, air safety, transport technologies, transport logistics, production logistics and mobility.
Back to the Homepage
Latest posts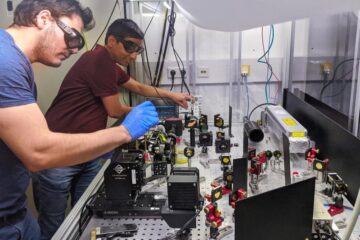 Innovations through hair-thin optical fibres
Scientists at the University of Bonn have built hair-thin optical fibre filters in a very simple way. They are not only extremely compact and stable, but also colour-tunable. This means…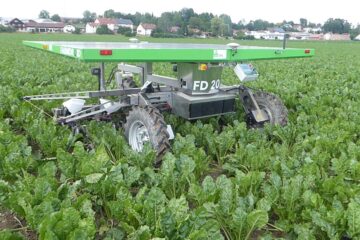 Artificial intelligence for sustainable agriculture
ZIM cooperation network on AI-based agricultural robotics launched The recently approved ZIM cooperation network "DeepFarmbots" met virtually for its official kick-off on November 25. The central goal of the network…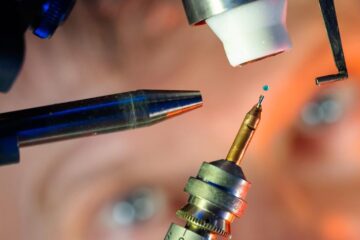 Teamwork in a molecule
Chemists at the University of Jena harness synergy effect of gallium Chemists at Friedrich Schiller University Jena have demonstrated the value of "teamwork" by successfully harnessing the interaction between two…