Pre-crash safety saves lives
More than 1.2 million accidents on European Union roads each year result in approximately 1.6 million injuries and 42,000 deaths. But recent studies estimate that the introduction of passive safety systems in cars could reduce these casualties by 120,000 annually. IST project CHAMELEON's pre-crash demonstrator system with sensing and processing modules for obstacle detection and crash prediction might prove to be a future lifesaver on Europe's highways.
Vehicles installed with a pre-crash sensorial system able to detect the impending danger in all scenarios are receiving growing support from governments, car makers and their future owners. Such a pre-crash system able to detect an imminent impact in advance with high reliability, together with quantitative crash data, offers the opportunity to improve on-board restraint systems such as seat belts, pre-tensioners and air-bags in terms of enhanced safety, effectiveness and reduced abruptness.
It does this by adapting the activation mode to the characteristics of the crash and even anticipating the action in specific cases, since precious extra time is made available. With such a system, new types of passive safety devices can also be conceived, and preventive, active and passive safety systems can be linked.
How it works
Sensors based on radar, laser and vision technologies that detect obstacles, along with crash prediction algorithms, form the foundation of a system that can understand from sensor and vehicle data when a collision becomes practically unavoidable. Working to this end, the CHAMELEON project developed and evaluated a pre-crash system in a demonstrator vehicle.
"The CHAMELEON system is basically composed of a sensing module for obstacle detection and a processing module for crash prediction," says project manager Giancarlo Alessandretti. "The outputs from such a system are intended to be used by an advanced passive safety system on board."
The sensing system investigated in the project is based on several sensors currently used for advanced driver assistance functions improved by the CHAMELEON project to fit the pre-crash requirements (particularly short ranges and high data rates). Different technologies have been studied such as radar at 77 GHz and 24 GHz, fixed or scanned beams lasers, and active illumination cameras.
The final solution will be probably a combination of some of them; the main advantages of this approach are: reliability from multi-detection, different physical characteristics obtained according to the best performances of the technologies (e.g. distance, speed, object type, object outline), and improved accuracy for main parameters. In addition to sensors for the external environment, the on-board dynamics sensors can provide information about the vehicle's behaviour. The subsequent module of the CHAMELEON pre-crash system is dedicated to different processing tasks.
"First the module coordinates all sensors in order to have synchronised data, to enable a correct reconstruction of the scene. Then the system has to select relevant objects, to track their approach, to recognise if they are potentially dangerous," says Alessandretti. "In this step, the system considers the data time histories, and a model of vehicle dynamics, predicts if a crash will occur, and provides parameters relevant for the optimisation of intelligent passive safety systems."
Parameters given by the system include a crash alarm flag, and data such as the time to crash, the impact relative speed, the impact location and the object type. Alessandretti notes that a time of at least 100 milliseconds before the crash has been chosen in the project to deliver these outputs.
The activities within CHAMELEON have produced valuable results and indications on the potentialities of a pre-crash system," says Alessandretti, pointing out that the potential impact of pre-crash in terms of safety has been confirmed by biomechanical simulations and by expert evaluations.
"Up to 900 test situations have been recorded, involving collisions, dangerous manoeuvres, near-miss situations and ordinary driving on public roads. Correct crash data could be obtained in most of the cases, with proper advance time up to a few hundreds milliseconds," he adds.
"This considers from one side the characteristics of reversible restraint systems, like electrically actuated seat-belt pre-tensioners, from the other side the desired reliability of prediction," he says, adding that higher times could be needed, depending on the specific actuators.
Preliminary test results
"According to Alessandretti, one of the biggest challenges of the project was to evaluate the pre-crash operation on a demonstrator vehicle developed within the project life. This objective has been achieved by considering the following aspects:
the feasibility of the CHAMELEON system concept has been proven on a set of common crash situations;
effective methodologies have been developed to test the system without damage even in crash events;
the most suitable technologies for sensing and the needed developments have been identified;
in particular new technologies have been investigated, like computer vision and a laser scanner, for which there is less experience in the automotive field.
Future roadmap
Alessandretti expects the pre-crash function to be developed in subsequent steps, which involve a progressive improvement in the capability of situation capture by the sensorial system. These are the pre-setting of airbags (i.e. tuning parameters of the control algorithm in advance for airbag activation), the activation of reversible restraints (particularly seat belt pre-tensioners, but also other new devices), the activation of irreversible restraints, and eventually the intervention on vehicle controls.
According to its project roadmap, CHAMELEON will contribute to the realisation of marketable products, in a time frame of around five years for the first categories of applications. Besides the pre-crash function, several CHAMELEON subsystems and tools will be available as enablers for a series of products – especially the sensor technologies, the software modules and the testing methods.
Different types of partners will therefore benefit from the project results. Sensor suppliers (ContiTemic, Saab Bofors, Thompson, Ibeo, IAI-Tamam) could develop improved devices, suitable for the pre-crash application, but also for other functions based on short-range detection. Already these firms have on going development programmes regarding these technologies, with a particular focus on overall automotive requirements.
The engineering company active in the project (EICAS) is now offering its 'Data fusion and crash prediction algorithm', and will implement more advanced modelling and software tools, where pre-crash and active safety are coupled.
In their ongoing efforts to design and produce safer cars, the car manufacturers (Fiat, Porsche, PSA, Renault, Volvo Car) involved in the consortium will make use of project outcomes involving, in particular, the system definition, the sensor characteristics and the testing procedures.
"Sensor fusion still requires R&D work to improve the reliability of situation capture. Most of the programmes of car manufacturers now aim to evaluate the integration of different functions based on short-range obstacle detection, including pre-crash.," Alessandretti says. The work done in CHAMELEON has been an important step towards a better way to protect vehicle occupants, and also a very rewarding experience for all participants, considering the high human and social relevance of traffic safety on all our roads.
Alle Nachrichten aus der Kategorie: Transportation and Logistics
This field deals with all spatial and time-related activities involved in bridging the gap between goods and people, including their restructuring. This begins with the supplier and follows each stage of the operational value chain to product delivery and concludes with product disposal and recycling.
innovations-report provides informative reports and articles on such topics as traffic telematics, toll collection, traffic management systems, route planning, high-speed rail (Transrapid), traffic infrastructures, air safety, transport technologies, transport logistics, production logistics and mobility.
Zurück zur Startseite
Neueste Beiträge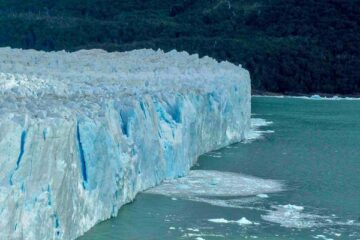 How Stable is the Antarctic Ice Sheet?
Scientists from Heidelberg University investigate which factors determine the stability of ice masses in East Antarctica. As temperatures rise due to climate change, the melting of polar ice sheets is…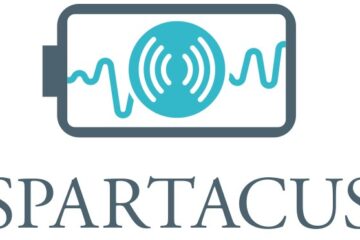 Smart sensors for future fast charging batteries
European project "Spartacus" launched Faster charging, longer stability of performance not only for electric vehicles but also for smartphones and other battery powered products. What still sounds like science fiction…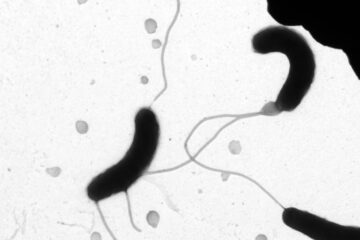 Small molecules control bacterial resistance to antibiotics
Antibiotics have revolutionized medicine by providing effective treatments for infectious diseases such as cholera. But the pathogens that cause disease are increasingly developing resistance to the antibiotics that are most…