Study tests new muffler technology for auto industry
Ohio A study of muffler technology at Ohio State University is giving automakers new options for designing quieter cars.
Engineers here have tested a promising new muffler design that utilizes glass fiber, and are developing the computational tools manufacturers will need to optimize the design.
The new design can often silence auto noise just as well as a typical muffler, but it can be lighter, less prone to corrosion, and help engines work more efficiently.
Ahmet Selamet, professor of mechanical engineering and head of the Flow, Engine, and Acoustics Research Laboratories at Ohio State's Center for Automotive Research and Intelligent Transportation, gave an overview of his recent work November 19 at the American Society of Mechanical Engineers meeting in Washington, DC.
For more than a decade, Selamet and his colleagues have developed computer-based tools and specialized equipment for improving auto exhaust systems. The challenge, he said, is to control noise and exhaust emissions without blocking the flow of exhaust gases from the engine.
The ultimate silencing device is a potato in the tailpipe, Selamet said with a laugh. But of course engines need to breathe to work properly, so we have to be more creative.
Owens Corning recently asked Selamet to test and redesign a European muffler system that contained glass fiber stuffing. His task was to reduce the design complexity, reduce the weight of the system, and improve engine performance — while at the same time maintaining or even improving overall exhaust noise levels.
Fiber-filled mufflers have been used in European and Japanese cars for years, Selamet explained, but not much elsewhere. In North America, most mufflers work by using metal chambers and baffles to slow the flow of air or redirect it.
But chambers and baffles can restrict the flow of the exhaust gases, increasing what is known as back pressure. When that happens, some of an engines work is wasted pushing the burned gases through the exhaust system, instead of pushing the car forward. With a simpler interior design, a fiber-filled muffler could cause less back pressure and make engines more efficient.
Historically, though, the North American auto industry has been skeptical about using filling in mufflers, and rightly so, Selamet said. Early European designs used basalt wool, which is packed in short fibers. Studies have shown that over time, these short fibers break up and blow out in the exhaust stream.
Then the car gets louder, Selamet said.
Continuous glass fiber could offer a better alternative to wool, he said, because the fiber strands are too long and intertwined to be blown out of the muffler. According to Owens Corning, a gumball-sized glass marble that is spun into a strand of continuous fiber for exhaust applications can measure 18 miles long, with a diameter one quarter that of a human hair.
Selamet also said that glass fiber can better withstand the high temperatures produced in modern exhaust systems, and potentially even insulate the car from that heat.
Since automakers such as Volvo are using glass fiber in mufflers sold in Europe, Selamet had an opportunity to test the design. Owens Corning supplied him with new and used Volvo mufflers, as well as loose fiber samples. The used mufflers came from cars that had been driven 100,000 miles.
In tests, Selamet and his colleagues found that the fiber reduced engine noise substantially. For example, at the mid-range frequency of 1500 Hertz, the new design reduced the noise by 40 decibels. Thats significantly higher than the typical muffler rating of 30 decibels or lower.
The mufflers used for 100,000 miles performed just as well as the new.
The Ohio State engineers developed a computerized tool that manufacturers can use in optimizing the design of a fiber-filled mufflers for different car models.
A major parts maker has also expressed interest in using the fibers in an automotive intake system, where, as Selamet pointed out, automakers have a big opportunity to quiet engine noise.
One of the most powerful noise-reducers in the intake system of a car is the air cleaner box, he said, referring to the housing that contains filter to clean debris from the outside air before feeding it to the engine.
#
Contact: Ahmet Selamet, (614) 292-4143; [email protected]
Written by Pam Frost Gorder, (614) 292-9475; [email protected]
Media Contact
Pam Frost Gorder
Ohio State University
Alle Nachrichten aus der Kategorie: Transportation and Logistics
This field deals with all spatial and time-related activities involved in bridging the gap between goods and people, including their restructuring. This begins with the supplier and follows each stage of the operational value chain to product delivery and concludes with product disposal and recycling.
innovations-report provides informative reports and articles on such topics as traffic telematics, toll collection, traffic management systems, route planning, high-speed rail (Transrapid), traffic infrastructures, air safety, transport technologies, transport logistics, production logistics and mobility.
Zurück zur Startseite
Neueste Beiträge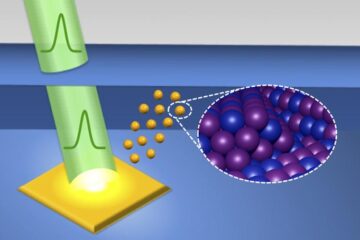 Pulsed lasers in liquids speed up hunt for effective catalysts
Chemical catalysts are the change agents behind the production of just about everything we use in our daily lives, from plastics to prescription drugs. When the right catalysts are mixed…
Cell-to-cell contacts control liver regeneration
Dresden and Cambridge researchers identify cell type that regulates liver regeneration with touch. From the time of Aristotle, it has been known that the human liver has the greatest regenerative…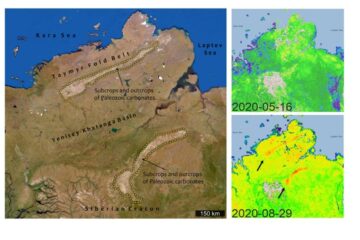 Thawing permafrost releases greenhouse gas from depth
In a study led by the University of Bonn, geologists compared the spatial and temporal distribution of methane concentrations in the air of northern Siberia with geological maps. The result:…