Height sensitive: Rear crash protection devices for heavy trucks
Penn State simulation testing suggests that barriers, called underride guards, placed on the rear end of heavy trucks to prevent cars from sliding underneath and being crushed in rear-end collisions may be less effective if placed lower or higher than 16 inches (400 mm) from the ground.
The National Highway Transportation Safety Administration regulations set a maximum ground clearance of 22 inches (560 mm) and no minimum for underride guards on new trucks.
The Penn State simulation study also showed that underride guards that include diagonal struts increase impact resistance. When the struts are used, vehicle penetration under the truck was fairly small in the simulations.
Dr. Moustafa El-Gindy, director of the Vehicle Simulation Research Center at Penn State's Pennsylvania Transportation Institute, led the study. He says, "On average, 500 passenger vehicle occupants are killed and over 18,000 are injured each year in rear impact crashes with trucks."
El-Gindy presented the Penn State team's results today (Nov. 17) at the ASME International Mechanical Engineering Congress and R & D Expo in Washington, D. C. Co-authors of the paper are Dr. Ali O. Atahan, assistant professor of civil engineering, Mustafa Kemal University in Turkey, and Abhishek S. Joshi, a master's degree student in Penn State's Department of Industrial and Manufacturing Engineering. The paper is "A Rear-End Protection Device for Heavy Vehicles. "
In the studies, the Penn State researchers used a commercially available computer simulation program, called LS-DYNA, to model different underride guard designs and a Geo Metro computer model from the National Crash Analysis Center as a representative of small passenger vehicles.
Sixteen simulations were carried out. In half, the underride guard had diagonal struts and the other half did not. Each underride guard was tested at four different heights from the ground, i.e. 12 inches (300mm), 16 inches (400 mm), 20 inches (500 mm) and 24 inches (600 mm). For each height, simulations were performed at 30 miles per hour (48 kph) and 40 miles per hour (64 kph). The Geo Metro impacted the underride guard head on.
The simulations, which were validated when compared to actual crash test results, suggest that the optimum height for the underride guard is 16 inches (400 mm) when the impacting vehicle is traveling at 40 miles per hour. When the height is higher or lower, risk for vehicle damage and injury to its occupants increase.
He notes "The impact behavior of the optimum underride guard should be further evaluated using different types of vehicles with varying bumper heights to gain broader acceptability."
All news from this category: Transportation and Logistics
This field deals with all spatial and time-related activities involved in bridging the gap between goods and people, including their restructuring. This begins with the supplier and follows each stage of the operational value chain to product delivery and concludes with product disposal and recycling.
innovations-report provides informative reports and articles on such topics as traffic telematics, toll collection, traffic management systems, route planning, high-speed rail (Transrapid), traffic infrastructures, air safety, transport technologies, transport logistics, production logistics and mobility.
Back to the Homepage
Latest posts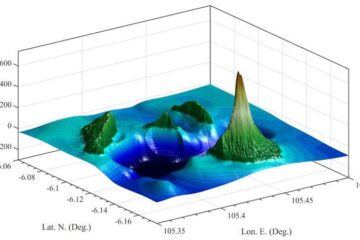 Newly published data provides clearer picture of volcano collapse
URI Professor Stéphan Grilli is keeping a close eye on volcanoes closer to the US. An article recently published in the prestigious journal Nature Communications, written by University of Rhode…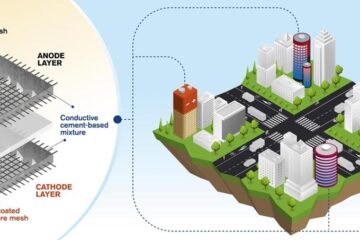 World first concept for rechargeable cement-based batteries
Imagine an entire twenty storey concrete building which can store energy like a giant battery. Thanks to unique research from Chalmers University of Technology, Sweden, such a vision could someday…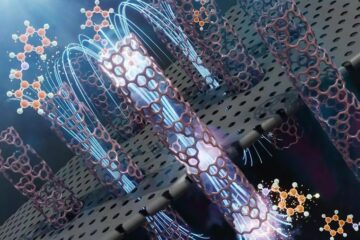 In milliseconds from polluted to clear water
New discoveries in the field of nanoscience … Researchers at the Max Planck Institute of Colloids and Interfaces developed a membrane that is composed of a bundle of nanometer-sized tubes….