Pioneering device promises a safer future for rail travel
A tiny electronic device which could prevent rail disasters will be showcased today – by scientists who created it less than a mile from where the railway revolution began.
Microlog, a highly advanced miniature data logger, weighs less than ten grammes and boasts a four megabyte memory, a powerful 16 byte microprocessor and satellite and mobile phone technology packed into one third of the size of a matchbox.
It has been developed by a father and son team at the University of Newcastle upon Tyne's Stephenson Centre, a new venture inspired by the 19th Century entrepreneur, Robert Stephenson, who built the Rocket locomotive in a nearby Newcastle factory with his father, George.
Tests on the device are due to start shortly on the GNER east coast main line, a route which Stephenson was involved in developing almost two centuries ago.
Microlog is able to detect suspect areas on rail tracks where problems could lead to train disasters, and can use its technology to send a rapid warning signal to operators.
It works by being installed on the train's wheel axles, which bend and twist under stress as the train runs along the rail lines at high speeds.
The highly sensitive Microlog is able to detect any abnormal stresses which could be caused by problems on the track – for example, buckling due to excessive heat. The results will also help to better understand wheel-rail interaction and to establish more reliable codes for future axle design.
The device logs the relevant data and uses satellite technology to detect the exact location of the problem. It then uses the mobile phone technology to send a warning message to a computer miles away. A highly sophisticated software package analyses the data and alerts train operators to any problem that needs urgent troubleshooting.
Microlog is the product of years of development by scientists with Newcastle University's Design Unit, one of the six outreach business consultancies which have become part of the Stephenson Centre and are known collectively as the Stephenson Group.
They have exploited highly advanced technology to create the miniature device and some of its components are so small that they are hardly visible to the human eye. Microlog can also be remotely accessed and reprogrammed using a short-range radio, the Internet, or via the GSM network.
Lead researcher Dr Jarek Rosinski, who developed Microlog with his 18-year-old son, Martin, who is a Newcastle University student, said: "Although data loggers have been used for more than two decades, they have always been relatively big and their use has therefore been limited.
"Microlog is unique because of its miniature size, which allows us greater flexibility and means we can to fit it to smaller components such as train axles. The computer software which accompanies it is also extremely sophisticated.
"We have been working over several years to perfect the design and we are confident it has huge potential in a variety of applications, rail safety being just one of them."
Microlog is already being used throughout the world: to troubleshoot power plants; in rail, automotive and marine industries; and data gathering in research and development.
Media Contact
Dr Jarek Rosinski
EurekAlert!
All news from this category: Transportation and Logistics
This field deals with all spatial and time-related activities involved in bridging the gap between goods and people, including their restructuring. This begins with the supplier and follows each stage of the operational value chain to product delivery and concludes with product disposal and recycling.
innovations-report provides informative reports and articles on such topics as traffic telematics, toll collection, traffic management systems, route planning, high-speed rail (Transrapid), traffic infrastructures, air safety, transport technologies, transport logistics, production logistics and mobility.
Back to the Homepage
Latest posts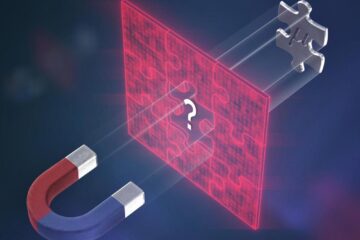 German National HPC Centre provides resources to look for cracks in the standard model
Physicists have spent 20 years trying to more precisely measure the so-called "magnetic moment" of subatomic particles called muons. Findings published this week call into question long-standing assumptions of particle…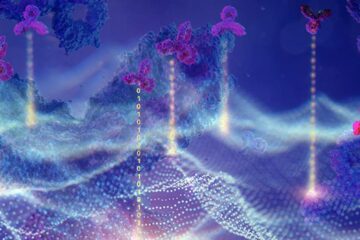 Designing better antibody drugs with artificial intelligence
Antibodies are not only produced by our immune cells to fight viruses and other pathogens in the body. For a few decades now, medicine has also been using antibodies produced…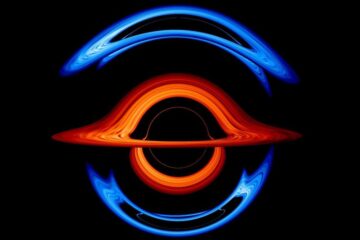 New NASA visualization probes the light-bending dance of binary black holes
A pair of orbiting black holes millions of times the Sun's mass perform a hypnotic pas de deux in a new NASA visualization. The movie traces how the black holes…