New study seeks to identify and minimize danger to aviation from cosmic radiation
Scientists have long known of the potential risk from cosmic rays and other aspects of space weather, such as streams of protons from the Sun, to airline electronic systems, passengers, and crews. It has not been feasible to quantify this risk, however, as systematic data are lacking on the actual amount of rays and the charged particles and neutrons they create in Earth's atmosphere that are encountered during typical flights. Researchers have now begun collecting that information, thanks to a newly developed instrument, the Low Linear-Energy-Transfer Radiation Spectrometer (LoLRS).
The need to know the precise level of cosmic and solar radiation along air routes has become more acute, as recent generations of commercial aircraft use "fly-by-wire" control systems, managed by on-board computers, which are subject to damage by high radiation levels. Future aircraft will employ even more sensitive technologies, and will therefore be more susceptible to damage.
"This substantially increases the need to improve the definition of the atmospheric radiation field as a function of location and time, and to reduce the significant uncertainties associated with present day predictions," says Epaminondas G. Stassinopoulos of NASA's Goddard Space Flight Center, lead researcher of the project. Their report is one of the first papers published in the American Geophysical Union's new journal, Space Weather.
With the cooperation of Evergreen International Airlines, which flies long distance cargo routes, LoLRS instruments have been flown aboard Boeing 747s across the Atlantic and Pacific Oceans, across the United States, the length of Africa, and, more recently, in the Arctic. Repetitive flights over the same routes have enabled the scientists to begin studying the long term effects of solar and environmental influences at aviation altitudes.
During each flight, every change in the plane's altitude and direction is recorded, because such factors as weather and traffic affect the exact route and altitude of a flight, regardless of the original flight plan. It is essential for the researchers to know the precise location, altitude, and time of each radiation measurement.
Ultimately, Stassinopoulos and his colleagues hope to produce global maps that reflect the dynamic nature of the atmospheric radiation field. This will require the collection of a large quantity of data, and the researchers are therefore developing techniques for analyzing the collected information. The research will involve both aircraft and high altitude balloons that circle the polar regions for long periods.
The preliminary tests have confirmed that doses of radiation from cosmic rays and the particles they create are more intense at higher altitudes and at higher latitudes; that is, they are strongest in the Arctic and Antarctic regions. This is particularly true during solar storms, during which large quantities of charged particles reach Earth's atmosphere. The scientists hope that the new study will go far beyond previous research in this field and facilitate the construction of models that would be of real use for planners of aircraft routes.
AGU is providing free, open access to the journal Space Weather from its launch, planned for 28 October, through 31 March 2004. The journal will include technical articles, news items, feature stories, editorials, and opinion articles. A quarterly paper edition will print a selection of the material previously published online. Space Weather may be found at http://www.agu.org/journals/spaceweather. For further information, see AGU Press Release 03-05 at http://www.agu.org/sci_soc/prrl/prrl0305.html
All news from this category: Transportation and Logistics
This field deals with all spatial and time-related activities involved in bridging the gap between goods and people, including their restructuring. This begins with the supplier and follows each stage of the operational value chain to product delivery and concludes with product disposal and recycling.
innovations-report provides informative reports and articles on such topics as traffic telematics, toll collection, traffic management systems, route planning, high-speed rail (Transrapid), traffic infrastructures, air safety, transport technologies, transport logistics, production logistics and mobility.
Back to the Homepage
Latest posts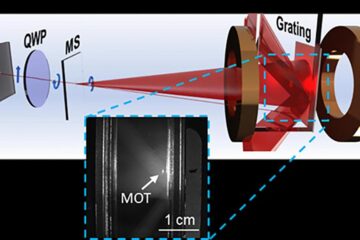 Bringing atoms to a standstill: NIST miniaturizes laser cooling
It's cool to be small. Scientists at the National Institute of Standards and Technology (NIST) have miniaturized the optical components required to cool atoms down to a few thousandths of…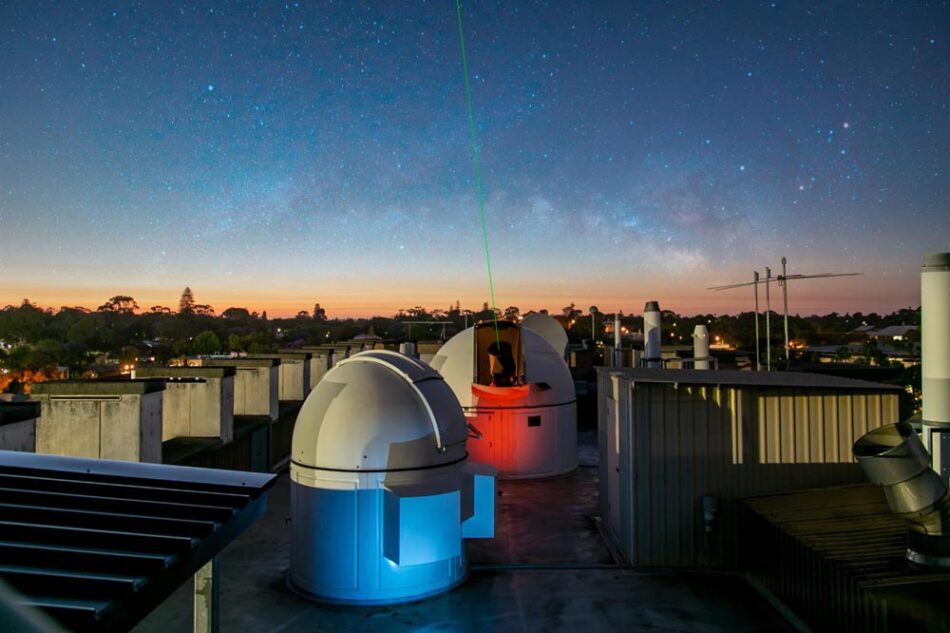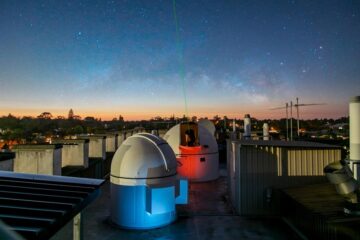 Record-breaking laser link could help us test whether Einstein was right
Scientists from the International Centre for Radio Astronomy Research (ICRAR) and The University of Western Australia (UWA) have set a world record for the most stable transmission of a laser signal through…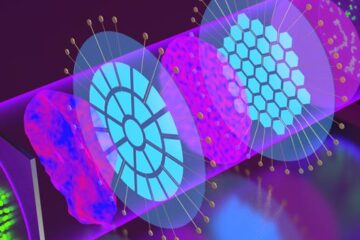 Adaptive optics with cascading corrective elements
A cascaded dual deformable phase plate wavefront modulator enables direct AO integration with existing microscopes–doubling the aberration correction range and greatly improving image quality. Microscopy is the workhorse of contemporary…