Get moving! New study to investigate impact of £150 million UK-wide travel project
The iConnect (Impact of COnstructing Non-motorised Networks and Evaluating Changes in Travel) study aims to measure and evaluate the changes in travel, physical activity and carbon emissions related to Sustrans' Connect2 project, which won the public vote in the Big Lottery Fund's People's £50 Million Competition.
Connect2 is an ambitious UK-wide project that will transform local travel in 79 communities, including Southampton, by creating new crossings and bridges to overcome barriers such as busy roads, rivers and railways, giving people easier and healthier access to their schools, shops, parks and countryside.
Starting next month, the five-year iConnect study involves a broad evaluation of the whole programme coupled with detailed investigations at five specific sites, including Southampton's Connect2 project, which is to create a raised walkway alongside the River Itchen from St Denys to St Mary's. Researchers hope to determine if the new routes have got more people switching from using their cars to walking or cycling, helping them to get more physically active and reducing their carbon footprint.
Professor John Preston, from the University of Southampton's Transportation Research Group, who is leading the study, comments:
"This is a unique opportunity for an interdisciplinary group of researchers to determine whether major investments in physical infrastructure encourage changes in travel behaviour that will also be beneficial in terms of the environment and public health."
Dr Andy Cope, Sustrans' Director of Research and Monitoring, adds:
"We are delighted to be working with the iConnect research group. Appropriate measurement of the impact of all of our projects is crucial to showing their value, and is especially important as the search for solutions to our transport challenges become ever-more urgent."
The multi-institutional iConnect study, which has received £2.3 million Government funding from the Engineering and Physical Sciences Research Council (EPSRC), also involves the universities of Bristol, East Anglia, Loughborough, Oxford, Strathclyde and West of England (UWE) and the MRC Epidemiology Unit in Cambridge. Researchers from these institutions will work together to investigate the impact of the Sustrans' Connect2 project across the fields of transport, carbon emissions, public health and energy consumption.
Alle Nachrichten aus der Kategorie: Transportation and Logistics
This field deals with all spatial and time-related activities involved in bridging the gap between goods and people, including their restructuring. This begins with the supplier and follows each stage of the operational value chain to product delivery and concludes with product disposal and recycling.
innovations-report provides informative reports and articles on such topics as traffic telematics, toll collection, traffic management systems, route planning, high-speed rail (Transrapid), traffic infrastructures, air safety, transport technologies, transport logistics, production logistics and mobility.
Zurück zur Startseite
Neueste Beiträge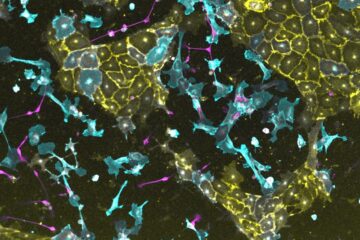 Customized programming of human stem cells
Induced pluripotent stem cells (iPS) have the potential to convert into a wide variety of cell types and tissues. However, the "recipes" for this conversion are often complicated and difficult…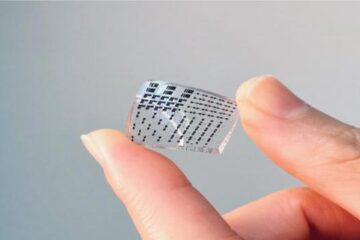 Electronic skin has a strong future stretching ahead
A material that mimics human skin in strength, stretchability and sensitivity could be used to collect biological data in real time. Electronic skin, or e-skin, may play an important role…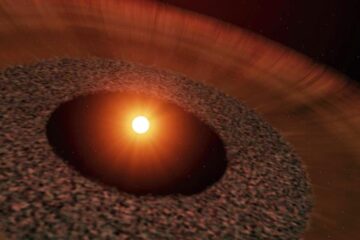 Fast-moving gas flowing away from young star caused by icy comet vaporisation
A unique stage of planetary system evolution has been imaged by astronomers, showing fast-moving carbon monoxide gas flowing away from a star system over 400 light years away, a discovery…