"Really, we cannot talk about the European driver," explains Matthias Schulze, coordinator of the PReVENT project and Senior Manager for ITS & Services Daimler AG.
"We really need to talk about European drivers, because it varies enormously, particularly along national lines. It means that designing effective road safety systems is a real challenge," reveals Schulze.
German drivers like to go fast and do not want a car nagging them about their speed, whereas French or Dutch drivers are a little more sedate and do not mind a little solicitous advice. Italian drivers are more likely to drive closer to the vehicle ahead.
And all drivers react differently to the human machine interface (HMI), the audible or visual warnings given by any in-car system. "It is a hugely important area, because these systems are useless, or worse, even dangerous, if they confuse or irritate the driver," explains Dr Maxime Flament, manager of the EU-funded PReVENT project and head of the safety sector at ERTICO- ITS Europe.
PReVENT is the largest road safety research initiative ever launched in Europe, with a budget of over €50 million and 56 partners. It takes in a broad, but highly complementary programme of research. A dozen projects focus on specific road safety issues, but all projects support and feed into each other in some way. It means the impact is greater than the sum of its parts.
Expensive mistakes and false alarms
Evaluating the impact of potential technologies – whether they really do warn drivers in a clear and timely manner, and whether they can prevent accidents – is a crucial area of research. It will not only prevent expensive mistakes, but also identify cost-effective technologies with the greatest possible impact.
That was the work of PReVAL, a sub-project within the PReVENT work programme aimed at developing pre-production evaluation platform for Advance Driver Assistance Systems (ADAS). It looks at driver behaviour and preferences, examines the impact of the human-machine interface, and assesses the potential real-world impact.
"For example, we found that it is vitally important to eliminate false alarms. If the system alerts the driver in a no-risk situation, the driver will begin to ignore the warnings," Flament reveals. "And it must be absolutely unambiguous. Does the warning relate to an imminent head-on collision or a truck in the blind spot?"
Failure to get it right could make cars less safe, not more. The system must be as intuitive as indicating a right or left turn. It must be integrated in a seamless, natural way that does not interfere with driving experience, but enhances it. More iPod than VHS.
It was an immensely difficult problem, because PReVAL had to start more or less from scratch. "Right now, there is an independent, international standard for crash test performance, called EuroNCAP. But no such standard exists for ADAS," explains Flament. "PReVAL contributes to filling that gap."
PReVAL went beyond the consortium to draw on expertise from other leading European projects in the field, such as APROSYS, AIDE or eIMPACT.
In the final system, PReVAL promoted the holistic observation of all a system's aspects. The first part estimates the technical reliability of a new system. The second part looks at its effect on driver behaviour and performance, while the third evaluates the impact on traffic safety.
Safe and comfortable
"These have established a first step for an independent validation system, and that is work we can build on in the future," notes Flament. "It is a good start, but it is only a start!" PReVAL has outlined the major issues that must be addressed and offered a prototype system for validating new technologies.
PReVal tested the dozen-plus projects within the PReVENT work programme. It discovered, for example, that sub-projects like WILLWARN, which uses wireless communications to alert the driver to oncoming vehicles, and LATERALSAFE, which warns the driver about cars in the blind spot, could have an immediate impact. Other projects showed positive results too, but need more testing.
It is a beginning, and it could lead to European drivers that are safe, as well as comfortable, in their car.
Alle Nachrichten aus der Kategorie: Transportation and Logistics
This field deals with all spatial and time-related activities involved in bridging the gap between goods and people, including their restructuring. This begins with the supplier and follows each stage of the operational value chain to product delivery and concludes with product disposal and recycling.
innovations-report provides informative reports and articles on such topics as traffic telematics, toll collection, traffic management systems, route planning, high-speed rail (Transrapid), traffic infrastructures, air safety, transport technologies, transport logistics, production logistics and mobility.
Zurück zur Startseite
Neueste Beiträge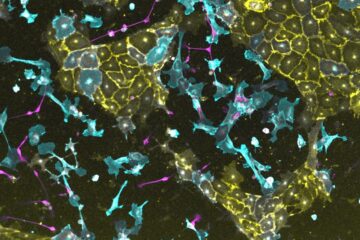 Customized programming of human stem cells
Induced pluripotent stem cells (iPS) have the potential to convert into a wide variety of cell types and tissues. However, the "recipes" for this conversion are often complicated and difficult…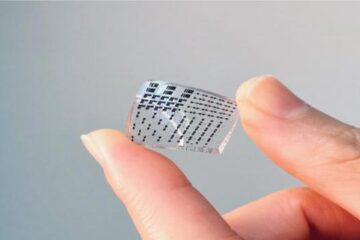 Electronic skin has a strong future stretching ahead
A material that mimics human skin in strength, stretchability and sensitivity could be used to collect biological data in real time. Electronic skin, or e-skin, may play an important role…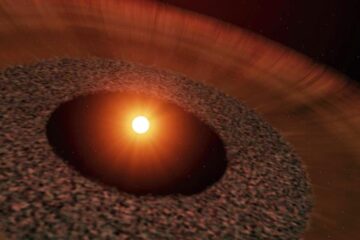 Fast-moving gas flowing away from young star caused by icy comet vaporisation
A unique stage of planetary system evolution has been imaged by astronomers, showing fast-moving carbon monoxide gas flowing away from a star system over 400 light years away, a discovery…