A custom-made helmet? Not just a dream any more
Mass production cannot solve this issue and only partial personalization can be done by playing with different padding thicknesses. A new manufacturing philosophy is needed to produce a fully customised helmet, perfectly formed to the geometrical features of individual riders.
The European project Custom-Fit, funded by 6th framework program, offers the solution: enabling a new manufacturing paradigm capable of producing fully personalised consumer goods at a cost effective rate. It is a new industrial revolution, or post-industrial, going back from mass production to a 'made to order' production that was typical for hand-crafted goods (Mass Customisation); moreover it is a good strategy to aid European manufacturing in re-gaining market share over Eastern and Far Eastern competitors.
The motorbike helmet is one of the case studies chosen in this project. Currently, the Custom-Fit application field is quite wide, not only for the consumer goods market but also for medical applications. There are some other case studies in the project dealing with motorbike seats, and others that deal with surgical implants (knee and jaw) and prosthesis.
But how does the Custom-Fit process work? It starts by capturing the geometrical characteristics of the consumer's body using a 3-dimensional scanner. Then, specialized CAD (Computer Aided Design) software facilitates adaptations from a standard product design to individual consumer features. Finally, the customised part is manufactured with newly developed, high productivity, additive techniques (Rapid Manufacturing), perfectly suited to the production of one of a kind goods.
For the case of the helmet, the starting point is the 3D scanning of the rider's head shape, carried out using a laser scanner developed by one of the Custom-Fit partners (Human Solutions). The scanned surface model represents the reference point from where adaptaptations are made on a standard design, resulting in a helmet design, perfectly shaped to the rider's head (carried out with a specialised CAD tool from the project partner Delcam). Finally the helmet (the customised part of it, the liner) is manufactured using a new Rapid Manufacturing machine (a Powder Printing Process tool developed by DeMonfort University) which builds a real 3D model from the design, layer by layer at a very high production rate, sintering polymeric powders specifically selected for the new process.
Five samples of customised helmets have already been made for five professional motorbike test riders. The next step will be to perform 'long ride' tests in order to verify the real improvement in comfort perceived by riders with the new helmets. Objective measurements will also be made by putting pressure sensors between helmet and head in order to measure the actual pressure exerted by the helmet on the head.
Other issues will also be evaluated and recorded, such as noise levels and the effectivenesss of air flow channels to refresh riders during long rides.
Obviously, the main issue with a helmet is still safety! And this is greatly improved in all new customised helmets by using the same amount of expanded polistyrene as used in standard and certified helmets (this material is principally responsible for the function of shock absorption). Moreover, some special customisation of the mechanical characteristics of the customised liner should increase safety levels, for example lowering the tendency of the helmet to be pulled off the head during riding.
The project has also dealt with the reorganization of service and delivery, by studying a new way to interact with customers from the moment they start the order process, where the head needs to be 'scanned', to the point in which the customised helmet is delivered. All modifications to the supply chain have been studied.
Initially the rider/customer will probably face an increase in price and delivery time to have a Custom-Fit helmet. Nevertheless they will be rewarded by being the owner of a unique, custom-made helmet, not only more comfortable but safer as well.
And of course they will also be the proud pioneers of a new manufacturing era, the Mass Customisation age, that we believe will replace the Mass Production age in the very near future.
Media Contact
Sunny - Luisa Martínez - Marín
alfa
Alle Nachrichten aus der Kategorie: Transportation and Logistics
This field deals with all spatial and time-related activities involved in bridging the gap between goods and people, including their restructuring. This begins with the supplier and follows each stage of the operational value chain to product delivery and concludes with product disposal and recycling.
innovations-report provides informative reports and articles on such topics as traffic telematics, toll collection, traffic management systems, route planning, high-speed rail (Transrapid), traffic infrastructures, air safety, transport technologies, transport logistics, production logistics and mobility.
Zurück zur Startseite
Neueste Beiträge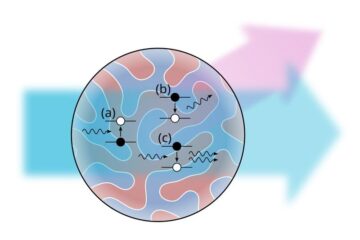 Who stole the light?
Self-induced ultrafast demagnetization limits the amount of light diffracted from magnetic samples at soft x-ray energies. Free electron X-ray lasers deliver intense ultrashort pulses of x-rays, which can be used…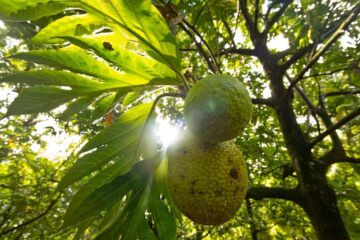 Could breadfruit be the next superfood?
UBC researchers say yes Breadfruit is sustainable, environmentally friendly and a high-production crop. A fruit used for centuries in countries around the world is getting the nutritional thumbs-up from a…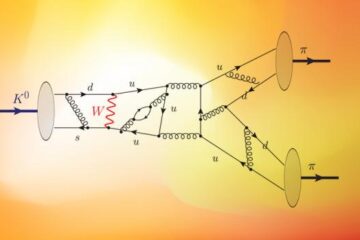 New calculation refines comparison of matter with antimatter
Theorists publish improved prediction for the tiny difference in kaon decays observed by experiments. -An international collaboration of theoretical physicists–including scientists from the U.S. Department of Energy's (DOE) Brookhaven National…