New players, standardization and digitalization for more rail freight transport

In the LowCarb-RFC project, the Fraunhofer Institute for Systems and Innovation Research ISI and its project partners are exploring how European rail freight corridors can become carbon-neutral in the long term.
The focus here is on two questions:
1. What impacts does shifting freight transport to rail have on the affected regions and their transport systems?
2. How do the key institutions have to be reformed in order to manage this shift?
These questions are explored based on the examples of two European freight transport corridors that intersect in the German state of North Rhine-Westphalia: the Rhine-Alpine corridor from the Benelux countries to Northern Italy, and the North Sea-Baltic corridor that runs from the Benelux countries to Poland. The project team applies transport simulation models and sustainability assessments, examines institutional reform processes within and outside the transport sector and operates a platform to exchange and share knowledge and experiences with freight transporters.
The recently published report "Myth or Possibility – Institutional Reforms and Change Management for Mode Shift in Freight Transport" analyzes the interaction of policy instruments and company strategies to improve the competitiveness of rail freight operators.
The authors of the study stress that it is absolutely essential to change organizational structures and institutions in addition to capacity expansion, digitalization and modernization of the railways. Experience has shown, however, that in large enterprises this often only occurs under huge external pressure and clear political framework conditions. The authors assume that the partially far-reaching internal reform processes of the European railways will not be sufficient to significantly increase their market share in freight transportation again.
To start with, new players – whether rail operators or logistics companies – must be allowed access to the market. The resulting competitive situation would increase the competitiveness of railways compared to roads in the long term by occupying niches with new technologies and by applying internet-based business models, among other things.
Dr. Claus Doll, the project coordinator from Fraunhofer ISI, emphasizes: "Market niches give new rail companies the opportunity to grow and develop in the long term into important players on national or international rail markets. Promising concepts include forward-looking logistics, application- and results-based product-service systems as well as horizontal cooperation and the pooling of expertise.
The relevant processes can also take place within already established enterprises. Companies do not have to change their entire business model, but can continue to concentrate their core business on traditional goods transportation. The most successful market participants are those who complement their traditional business model by implementing these kinds of new concepts."
Above all, the challenge presented by digitalization cannot be managed by new players alone: This requires fundamental changes in the operating systems that are currently in the hands of Deutsche Bahn in Germany. The study refers to automation, autonomous driving and efficiency improvements as the most important innovations.
First and foremost, however, technical and organizational standardization is necessary, for example, standardizing the language used in transportation as well as the electricity supply and safety systems in the European rail sector. This would make cross-border transportation much easier. Once again, however, this requires clear guidelines and support by market forces and political regulations.
About the project:
The LowCarb-RFC project (European Rail Freight Corridors going Carbon Neutral) is funded by the Stiftung Mercator in cooperation with the European Climate Foundation. Alongside Fraunhofer ISI, the project team comprises Fraunhofer IML, INFRAS AG, M-Five, T&E Transport & Environment and the University of Antwerp. Twelve publications are planned in total. The recently published synthesis report "Myth or Possibility – Institutional Reforms and Change Management for Mode Shift in Freight Transport" deals with the first of the study's three major topics. The conclusions are supported by three detailed working papers that are available on the project's website.
https://www.isi.fraunhofer.de/content/dam/isi/dokumente/ccn/2018/LowCarb-RFC_SR1… Report "Myth or Possibility – Institutional Reforms and Change Management for Mode Shift in Freight Transport"
https://www.isi.fraunhofer.de/en/competence-center/nachhaltigkeit-infrastrukturs… Project page LowCarb-RFC.
Media Contact
Anne-Catherine Jung
Fraunhofer-Institut für System- und Innovationsforschung (ISI)
All latest news from the category: Transportation and Logistics
This field deals with all spatial and time-related activities involved in bridging the gap between goods and people, including their restructuring. This begins with the supplier and follows each stage of the operational value chain to product delivery and concludes with product disposal and recycling.
innovations-report provides informative reports and articles on such topics as traffic telematics, toll collection, traffic management systems, route planning, high-speed rail (Transrapid), traffic infrastructures, air safety, transport technologies, transport logistics, production logistics and mobility.
Back to home
Newest articles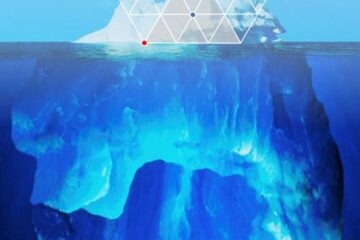 The Tip of the Mathematical Iceberg
ISTA professor Hausel publishes new theory about the fundamental mathematics underlying particle physics. Symmetries are fundamental to physics. Searching and analyzing them helped physicists to construct a theory of a…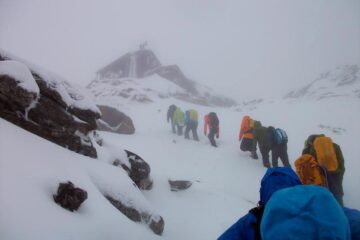 Plastic snowfall in the Alps
In a large-scale fundraising campaign, popular YouTubers like Mister Beast and Mark Rober are currently trying to rid the oceans of almost 14,000 tonnes of plastic waste. That's about 0.15…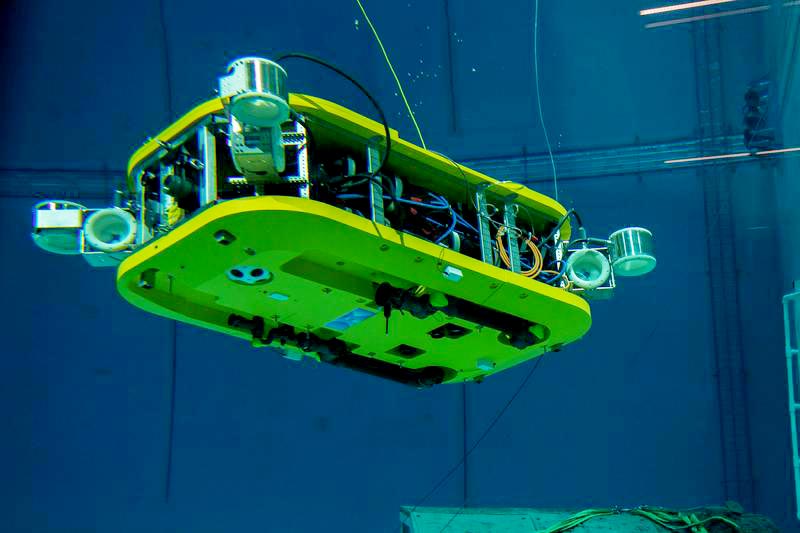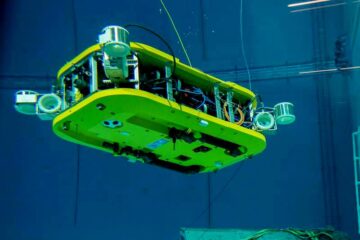 Autonomous underwater maintenance
Project consortium presents powerful IT infrastructure for innovative dual-arm AUV. Autonomous underwater vehicles (AUVs), operated and controlled by artificial intelligence (AI) methods, inspect, maintain, and repair offshore installations underwater. A…