FIMEC Technologies' U-Care Unloader follows on 3D robotised palletising solution
Previously, FIMEC released a 3D robotised palletising solution for multiple-size packages — a patented technology that allows for the processing of up to 900 parcels per hour, while improving staff working conditions.
FIMEC Technologies' most recent product, the U-Care Unloader, includes a unique and inventive process for gently tipping pallets, which reduces damage because the parcels are not subjected to any impact during unloading. This system can be used with pallets of all sizes without any additional modification, and can handle up to 120 pallets per hour.
This high processing rate is accompanied by reduced noise levels and the operator can work in complete safety thanks to the equipment's well-designed ergonomics. An intuitive interface, which includes a display unit with integrated Programmable Logic Controller (PLC), ensures the solution is easy to use. This equipment can be supplemented with a device known as U-ASSIST, which holds the parcels in place during unwrapping.
The growing e-commerce sector presents a variety of challenges for logistics and parcel-delivery providers, including higher workloads, an increasingly diverse array of containers, and peak-load periods that are often difficult to predict.
FIMEC Technologies, a French-based company that specialises in automated loading/unloading solutions for logistics and express-delivery platforms, is helping companies to meet these challenges through innovations such as FIMEC's new 3D robotised palletising technology, which can be used to process multiple-size packages.
FIMEC Technologies' unique system takes 3D measurements of each parcel and identifies its exact position within each container (or on each conveyor belt). A heuristic algorithm then informs a robot which parcel to select, providing all the relevant, precise information about the parcel's position, as well as the desirable position and orientation of the parcel on the pallet.
As a result, parcels can be placed and oriented in order to ensure optimal loading density onto transport vehicles. This system also speeds up the loading of the parcels onto the pallets, resulting in up to 900 parcels being processed per hour. Additionally, the use of automation improves the staff's working conditions.
This innovation is the latest in a series of container-, carton- and pallet-unloading solutions developed over the past decade by FIMEC TECHNOLOGIES. With the company's automatic unloaders, a single operator can handle from 3,000 to 5,000 parcels per hour.
FIMEC Technologies designs progressive solutions tailored to each customer. The company's technical personnel can adapt the palletising equipment to new containers while ensuring safety and maintaining parcel integrity.
The company's solutions, which put particular emphasis on ergonomics and operator safety, are designed to meet the specific requirements of the logistics and parcel-delivery sectors. FIMEC Technologies also pays special attention to energy efficiency and the reduction of equipment noise to below 68 decibels (dB).
The innovative solutions developed by FIMEC Technologies offer a way to keep pace with rising productivity needs while providing comfortable working conditions for operators. The company's ongoing efforts to refine existing procedures and develop exclusive systems are yielding constant improvements in equipment performance and ergonomics.
About FIMEC Technologies
FIMEC Technologies is a subsidiary of the MATERIALS Technologies Group. With a workforce of 170 employees, MATERIALS Technologies helps customers on five continents to fulfil their projects. The group has annual sales of €30 million.
FIMEC TECHNOLOGIES is committed to developing increasingly innovative solutions that combine ease of use with enhanced safety, improved ergonomics, and technological progress.
For more information on FIMEC's 3D palletising system, please go to: http://youtu.be/GbiSY3PtIo4
For more information on U-Care, please go to: http://youtu.be/PJUftnfT5Rs
For more information on FIMEC, please go to: http://www.fimec-technologies.com/
For further information, please contact :
Quote ref. : FTPB3863
Philip JOLLY – Press Office Manager
UBIFRANCE Press Office in London
Tel: +44 (0) 207 024 3640
philip.jolly@ubifrance.fr
All latest news from the category: Transportation and Logistics
This field deals with all spatial and time-related activities involved in bridging the gap between goods and people, including their restructuring. This begins with the supplier and follows each stage of the operational value chain to product delivery and concludes with product disposal and recycling.
innovations-report provides informative reports and articles on such topics as traffic telematics, toll collection, traffic management systems, route planning, high-speed rail (Transrapid), traffic infrastructures, air safety, transport technologies, transport logistics, production logistics and mobility.
Back to home
Newest articles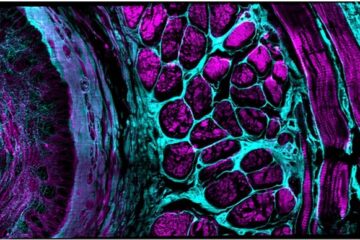 Enhancing the workhorse
Artificial intelligence, hardware innovations boost confocal microscope's performance. Since artificial intelligence pioneer Marvin Minsky patented the principle of confocal microscopy in 1957, it has become the workhorse standard in life…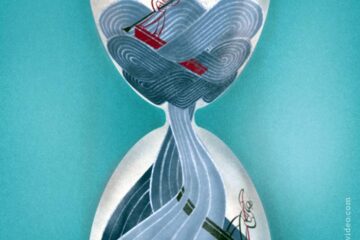 In the quantum realm, not even time flows as you might expect
New study shows the boundary between time moving forward and backward may blur in quantum mechanics. A team of physicists at the Universities of Bristol, Vienna, the Balearic Islands and…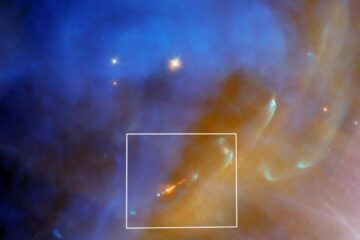 Hubble Spots a Swift Stellar Jet in Running Man Nebula
A jet from a newly formed star flares into the shining depths of reflection nebula NGC 1977 in this Hubble image. The jet (the orange object at the bottom center…