UBIFRANCE to promote high-flying players at Inter Airport 2013
Long-term forecasts indicate that the use of air transport is set to increase. Boosted by the growth of the aviation industry, various development projects in relation to airport terminals are taking shape around the world. France has numerous airports, but also an important know-how in the field of airport services, which allows the country to hold an important position on the international market. The companies in attendance at the French Pavilion at the Inter Airport exhibition are representative of the sector's diversity and French excellence in the field.
Manufacturers of equipment such as ground-support equipment, luggage trolleys, axles, maintenance tools, height-access systems, computer security cabinets and security/sound barriers will take centre stage. A range of airfield lighting systems will also be showcased, from the manufacture of autonomous emergency runway lighting to photometric control equipment for runway lighting, as well as high-performance glass technology.
Highly effective aircraft lifting solutions, which have proved their worth in airports across the world, will be presented along with aeroplane/helicopter refuelling systems. Innovative products will be on display such as aircraft lifting cushions, quick-release fuel systems, water tanks for use in the case of fire, and barrages/floats, among others.
In addition to fittings and airport equipment, it will also be possible to discover solutions for strengthening bitumen-coated materials (bituminous concrete) and treating cracks in roads that have been reinforced with glass-fibre grids. Products made from polyurethane, a resistant and long-lasting material, will also be displayed. Visitors will have the opportunity to gather information from experts with regard to the latest professional wireless-communication systems that facilitate mobility and security in the workplace.
Proavia, a company that aims to disseminate and share information about French technology for airports and airport security, will be on hand to promote and discuss specific offers made by manufacturers and airport consultants in this field.
In short, it will be possible to find suitable solutions, in the form of highly technical and innovative products, for a wide range of industry problems. Representatives of the following companies will be on hand to meet visitors at the French Pavilion: 6D SOLUTIONS (www.6dsolutions.com), CADDIE (www.caddie.com), DEDIENNE AEROSPACE (www.dedienne-aero.com), DESCHAMPS (www.mobi-mat.com), ELAUL (www.elaul.fr), EUROGSE (www.eurogse.com), FORTAL (www.fortal.fr), GATE (www.gate-gse.com), GLOBALSYS (www.globalsys.fr), LM REALISATIONS (www.lm-realisations.fr), MONROC (www.monroc.com), MUSTHANE (www.musthane.com), NAKSYS (www.naksys.com), PIM (www.pim.fr) , PRONAL (www.pronal.com), PROAVIA (www.proavia.com), SAINT GOBAIN SOVIS (www.sovis-optique.com), and TITAN (www.titan-aviation.com).
All these companies will be represented on the French Pavilion, in Hall B6 (Stand 614), from 8 to 11 October of this year, at Inter Airport 2013 in Munich (in the south of Germany).
About UBIFRANCE
UBIFRANCE is the French export-support agency. As the partner of reference for French-based companies wishing to export, UBIFRANCE offers a complete range of services based on the provision of information on export markets, legal issues and regulations, as well as international finance and tenders, while also supplying sectorial data.
In addition, UBIFRANCE offers export advice and targeted support to companies' commercial activities, such as exploratory visits, partnership meetings, foreign exhibitions and international press communication.
Finally, UBIFRANCE runs the International Postgraduate Programme (VIE) for employing qualified personnel and young graduates outside France.
UBIFRANCE is showcasing about 20 French companies at Inter Airport 2013, which will take place in Munich (Germany) from 8 to 11 October 2013. The companies will be on the French Pavilion, in Hall B6 (Stand 614).
For further information about the trade show, please go to: http://www.interairport.com/europe/english/
For further information about UBIFRANCE in the UK, please go to: http://www.ubifrance.com/uk/
For further information, please contact :
Quote ref. : FTPB3880
Ms Kate RILEY – Press Officer
UBIFRANCE Press Office in London
Tel: +44 (0) 207 024 3640
kate.riley@ubifrance.fr
All latest news from the category: Trade Fair News
Back to home
Newest articles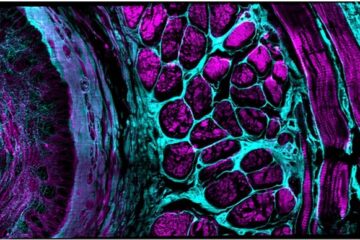 Enhancing the workhorse
Artificial intelligence, hardware innovations boost confocal microscope's performance. Since artificial intelligence pioneer Marvin Minsky patented the principle of confocal microscopy in 1957, it has become the workhorse standard in life…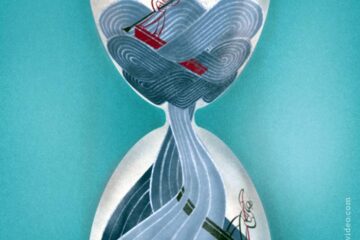 In the quantum realm, not even time flows as you might expect
New study shows the boundary between time moving forward and backward may blur in quantum mechanics. A team of physicists at the Universities of Bristol, Vienna, the Balearic Islands and…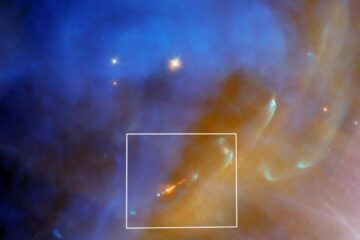 Hubble Spots a Swift Stellar Jet in Running Man Nebula
A jet from a newly formed star flares into the shining depths of reflection nebula NGC 1977 in this Hubble image. The jet (the orange object at the bottom center…