Simple integration of machine tools into production processes for improved productivity
Smart Operation allows jobshops to integrate machine tools simply into their production processes
More efficient operation using modern working methods
New operating concepts for touch technologies at the machine
Fast job preparation with Sinutrain
Accessing job status and component supply information on mobile devices
Viewing all job-related documents over the network at the machine
Siemens is presenting a ground-breaking new concept for efficient work processes surrounding the Sinumerik 840D sl CNC controlling the form of Smart Operation. Jobshops will benefit particularly from the use of Smart Operation, as it allows all kinds of work at the machine tool to be performed with greater flexibility and speed and so helps to boost productivity.
The new concept encompasses aspects such as job preparation, IT networking, improved usability with touch operation and the use of mobile devices to perform monitoring and control functions. In short, Smart Operation significantly simplifies the integration of machines into the production process. Smart Operation does not require support by IT specialists and can be simply implemented independently by machine operators – meaning that companies can implement the individual functions using minimal financial and organizational resources.
Smart Operation encompasses four areas: Smart Prepare, Smart Operate, Smart IT, and Smart Mobile. Smart Prepare is concerned with job preparation and the generation of CNC programs at the PC. Siemens offers high-performance software for this purpose in the form of Sinutrain.
Known as training software, Sinutrain is used as an offline programming workstation within the scope of the new concept. The benefit: By programming and simulating the next job ahead of time offline at the PC, producing companies can make significant gains in terms of productive time at the machine.
Smart Operate comes with a number of innovations to enhance usability and improve the user interface. The Sinumerik Operate user interface now offers comprehensive touch control. In combination with the new Blackline Panels OP 015 black and OP 019 black, Sinumerik Operate now offers an array of carefully considered and innovative multitouch operating features.
Siemens has optimized the representation of familiar functions to improve user experience, for instance with an improved overview, simpler operation or faster interaction. All the softkeys and the keyboard can now be displayed and arranged for optimum convenience on-screen. The folder and file structure screen has also been improved, for instance with a function for adjusting font sizes and for hiding or showing detailed information.
The Smart IT aspect of Smart Operation enables data to be accessed and managed. Smart IT makes available all job-related documentation such as component programs, DXF drawings and pictures at the operator panel over the network connection. A new DXF viewer and reader now depicts files in the popularly used CAD data exchange format to be viewed directly at the machine tool. The user can select the geometry elements displayed in a DXF file using the contour capture function and transfer them directly for programming a workpiece machining operation.
The option "Execution from External Storage" (EES) enables elective data accessing by the machine tool from connected USB memory sticks, hard drives and network resources. This permits workpiece data to be viewed directly at the machine and even large component programs to be run from external memories. If required, several NCUs – for instance in rotary transfer machines – can jointly access a central network memory.
Smart Mobile is a solution designed to enable the use of mobile devices in the machine tool environment. Using a secured webserver, users can deploy monitoring and control functions using a notebook, smartphone or tablet. This allows up-to-the-minute information such as the current job status or component supply situation to be accessed remotely, or service information to be displayed. These functions can benefit machine builders right from the early development stage of new machine concepts, allowing mobile access to be included as a standard feature from the outset.
For further information on Siemens at the EMO 2015, please see
www.siemens.com/emo
Siemens AG (Berlin and Munich) is a global technology powerhouse that has stood for engineering excellence, innovation, quality, reliability and internationality for more than 165 years. The company is active in more than 200 countries, focusing on the areas of electrification, automation and digitalization. One of the world's largest producers of energy-efficient, resource-saving technologies, Siemens is No. 1 in offshore wind turbine construction, a leading supplier of combined cycle turbines for power generation, a major provider of power transmission solutions and a pioneer in infrastructure solutions as well as automation, drive and software solutions for industry. The company is also a leading provider of medical imaging equipment – such as computed tomography and magnetic resonance imaging systems – and a leader in laboratory diagnostics as well as clinical IT. In fiscal 2014, which ended on September 30, 2014, Siemens generated revenue from continuing operations of €71.9 billion and net income of €5.5 billion. At the end of September 2014, the company had around 343,000 employees worldwide on a continuing basis.
Further information is available on the Internet at www.siemens.com
Reference Number: PR2015070271DFEN
Contact
Mr. Peter Jefimiec
Digital Factory Division
Siemens AG
Gleiwitzer Str. 555
90475 Nuremberg
Germany
Tel: +49 (911) 895-7975
peter.jefimiec​@siemens.com
Media Contact
Peter Jefimiec
Siemens Digital Factory
All latest news from the category: Trade Fair News
Back to home
Newest articles
Creating good friction: Pitt engineers aim to make floors less slippery
Swanson School collaborators Kurt Beschorner and Tevis Jacobs will use a NIOSH award to measure floor-surface topography and create a predictive model of friction. Friction is the resistance to motion…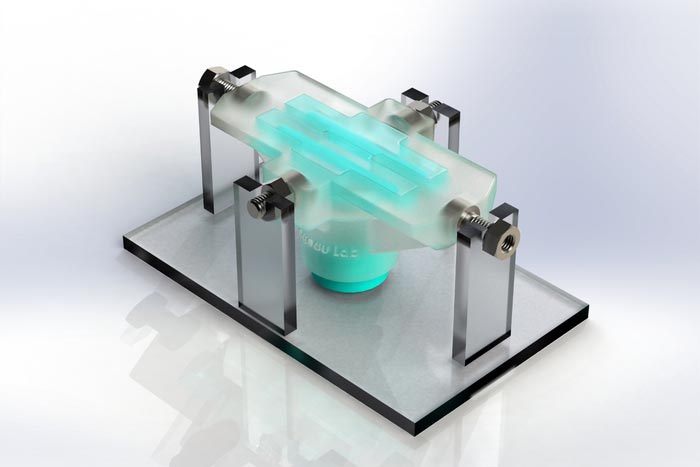 Synthetic tissue can repair hearts, muscles, and vocal cords
Scientists from McGill University develop new biomaterial for wound repair. Combining knowledge of chemistry, physics, biology, and engineering, scientists from McGill University develop a biomaterial tough enough to repair the…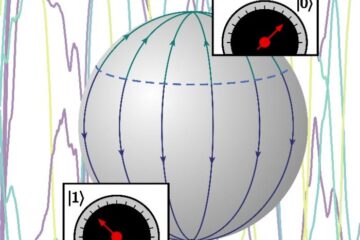 Constraining quantum measurement
The quantum world and our everyday world are very different places. In a publication that appeared as the "Editor's Suggestion" in Physical Review A this week, UvA physicists Jasper van…