Siemens at the UrbanTec: practical applications to enhance the quality of urban life
Creative ideas, easily financed technical solutions and practical examples of sustainable urban development – these are just some of the surprises that Siemens has in store for a wide variety of trade visitors to the International UrbanTec 2011 Congress and Exhibition in Cologne. The environmental solutions showcased in Hall 7 range from a virtual city in a CO2-free future, featuring hands-on applications and recommendations for optimizing communal infrastructures, to the modernization of building energy systems, traffic management solutions in practical use, electric mobility and smart grids.
A smart grid turns buildings into active participants in the electricity market. A smart Building shows, how efficient building energy management works. The smart grid opens the way for CO2-free mobility with electric cars. Siemens is helping its customers to develop alternative sources of energy. These include solar power plants, combined heat and power plants run on biogas, geothermal energy and heat pumps, efficient unit-type cogenerating stations, wind turbines and photovoltaic plants.
A smart building uses Siemens technology to match its energy consumption to its requirements. In cooperation with the network operator, the building obtains power at low tariffs, produces and stores electricity itself, and then feeds it back into the grid at higher prices. This reduces energy costs for both public and private users of buildings, helps to enhance the efficiency and stability of the networks and improves the reliability of integrating renewable sources of energy.
Rudolf Martin Siegers, Head of Siemens Germany, said, "Solutions that reduce carbon emissions on a permanent basis and save energy at the same time are already available. We demonstrate every day in very practical ways how our customers can invest profitably in projects to protect the environment. This benefits not only the environment but also our customers' balance sheets."
Performance contracting often enables essential investments to be financed and implemented without any extra cost, in spite of financial constraints. The investments pay for themselves thanks to the energy savings achieved and the customer benefits from them in the long term. The Prussian Cultural Heritage Foundation, for example, has already renovated the energy systems in several of its museum buildings in Berlin.
Another keenly debated issue at the UrbanTec is how to achieve sustainable improvements in urban transport infrastructure. One response to the challenge of making better use of the limited space available for the increasing volume of traffic in towns is to implement new control technology in the traffic management centers, in order to control rail-based transportation more efficiently.
The heart of this new Siemens control system is a "multi-touch desk". It displays the complete transport network and enables functions such as timetable control and repair schedules to be run on a single, interactive user interface. For example, a route timetable can be adjusted by simply pointing a finger. This simplifies decision-making processes and speeds up operations. The system also allows a range of scenarios to be played through together with the customer to test new ideas under realistic conditions, improve processes, and detect critical areas as early as possible. The new control system thus helps to organize public transport more efficiently and its innovative user interface ensures better coordination of journey times and optimization of interchanges. The iPad applications from Siemens exhibited at the UrbanTec are also intended to eliminate critical areas. For example, the "Water Footprint Calculator" helps to reduce water consumption. Facebook users will find the app designed for the iPad under the search term "Water Footprint Calculator".
Highly detailed, two-dimensional and interactive – the "Virtual City" from Siemens showcased in Hall 7 shows visitors how urban development can be not only sustainable, ecological and economical, but also provide a high quality of life. It covers the issues of energy, mobility, industrial production, water, buildings, lighting, health care and finances.
All the relevant information can be downloaded free of charge to an iPad at (http://itunes.apple.com/de/app/id435676577?mt=8) or to a PC at (http://www.energy.siemens.com/hq/en/energy-topics/virtual-siemens-city.htm).
In addition to the practical demonstrations at the UrbanTec, Siemens also provides information on the "German Green City Index". This environmental study, published in the middle of this year, investigates and evaluates the ecological sustainability of twelve large German cities and compares them with other European conurbations. At the UrbanTec, Siemens presented awards to representatives from the12 cities for their successful environmental policies.
In-depth information about the "German Green City Index" can be found at: http://www.siemens.com/entry/cc/de/greencityindex.htm.
Siemens AG (Berlin and Munich) is a global powerhouse in electronics and electrical engineering, operating in the industry, energy and healthcare sectors. For over 160 years, Siemens has stood for technological excellence, innovation, quality, reliability and internationality. The company is the world's largest provider of environmental technologies. More than one-third of its total revenue stems from green products and solutions. In fiscal 2010, which ended on September 30, 2010, revenue from continuing operations (excluding Osram and Siemens IT Solutions and Services) totaled €69 billion and net income from continuing operations €4.3 billion. At the end of September 2010, Siemens had around 336,000 employees worldwide on the basis of continuing operations. Further information is available on the Internet at: http://www.siemens.com.
The Siemens Infrastructure & Cities Sector (Munich, Germany), with approximately 87,000 employees, offers sustainable technologies for metropolitan areas and their infrastructures. Its offerings include integrated mobility solutions, building and security technology, power distribution, smart grid applications, and low- and medium-voltage products. The Sector comprises the Divisions Rail Systems, Mobility and Logistics, Low and Medium Voltage, Smart Grid, Building Technologies, and Osram AG.
For more information, visit http://www.siemens.com/infrastructure-cities
Siemens AG
Corporate Communications and Government Affairs
Wittelsbacherplatz 2, 80333 München
Deutschland
Media Relations: Harald Prokosch
Telefon: +49 30 386-44652 Fax: -1344652
E-Mail: harald.prokosch@siemens.com
Siemens AG
Siemens Deutschland
Nonnendammallee 101, 13623 Berlin
Media Contact
Harald Prokosch
Siemens Infrastructure
Alle Nachrichten aus der Kategorie: Trade Fair News
Zurück zur Startseite
Neueste Beiträge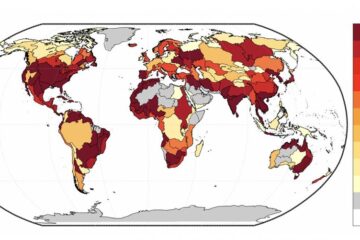 Humans drive most of the ups and downs in freshwater storage at Earth's surface
Water levels in the world's ponds, lakes and human-managed reservoirs rise and fall from season to season. But until now, it has been difficult to parse out exactly how much…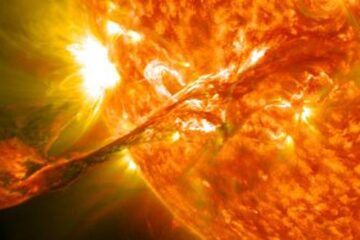 Source of hazardous high-energy particles located in the Sun
The source of potentially hazardous solar particles, released from the Sun at high speed during storms in its outer atmosphere, has been located for the first time by researchers at…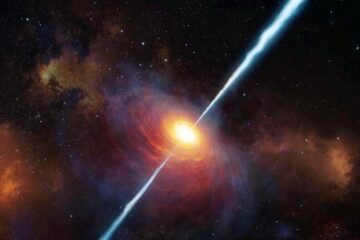 Most distant quasar with powerful radio jets discovered
With the help of the European Southern Observatory's Very Large Telescope (ESO's VLT), astronomers have discovered and studied in detail the most distant source of radio emission known to date….