Siemens to showcase solutions to wastewater treatment challenges at WEFTEC.11
Water professionals seeking solutions to these and other issues will converge at WEFTEC.11, held at the Los Angeles Convention Center in Los Angeles, California, USA from October 15 through 19. Solutions to some of the industry's toughest wastewater treatment challenges will be displayed at the Siemens booth. In addition to helping get new plants up and running, Siemens' wastewater systems and solutions also enable aging plants to extend product lifecycle, maximize efficiency, reduce costs, and meet ongoing regulations.
At this year's WEFTEC, Siemens will focus on eight main topics: clarification; biological processes; filtration; anaerobic digestion; biosolids management; disinfection; integrated automation and controls; and upgrades, rehab, retrofit and cost-saving services. A variety of products and services aim to reduce long-term lifecycle costs, energy consumption and biosolids disposal costs through process technology and controls in WWTPs.
Through its BioFlowsheet+ Solutions biological process optimization program, the company can integrate low energy biological processes, turbocompressors, variable frequency drive technology and controls to save energy. Siemens can also provide innovative biosolids reduction, composting, and incineration technologies to minimize biosolids production and methane gas output.
Experts will also be on-hand to discuss performance contracting, which is an ideal option for projects that reduce energy use or lower biosolids disposal costs. Finally, its Link2Site Flex and Totally Integrated Water control systems allow Siemens to integrate all processes under a unified, easy-to-operate control system that can help plants save on long-term lifecycle costs and make the whole process more efficient.
Also in the booth, Siemens will showcase a number of retrofit, aftermarket, and field services that help communities replace, upgrade, and start up facilities with reliable and updated original quality equipment enhanced to meet today's performance, space, and operating excellence needs. For instance, Siemens' retrofit and rehabilitation turnkey services involve conducting a comprehensive review of the client's water treatment equipment and controls, as well as current operating procedures and data; Siemens then provides a detailed report with recommendations for improving the treatment system.
The company also offers preventative maintenance and service contracts for membrane systems, which extend equipment life, make operations more efficient, and reduce direct labor costs. To alleviate capacity issues, Siemens can provide mobile operating service equipment to maintain required output rates during installation operations. And through its extensive service branch network, Siemens provides aftermarket services to replace and upgrade WWTPs, without interrupting water supply and operations.
Siemens also helps engineers and communities find the best solutions to meet regulatory, capacity, and reuse challenges. The company's space-efficient equipment requires minimal operator attention and allows plants to improve treatment or expand capacity within existing plant boundaries. Siemens' Full-Service Odor Control Program approach can help wastewater collection and treatment facilities achieve adequate odor control and reduce corrosion in their infrastructure for the lowest lifecycle cost, while meeting tough odor control requirements. The company's new SCU Trace Metal Removal Media is capable of removing trace levels of metals such as copper, zinc, lead, mercury, cadmium, trivalent chromium, nickel and other transition metals from complex wastewaters and groundwater, to ppb/ppt levels that cannot be achieved with standard ion-exchange resins.
To learn more about what Siemens will be highlighting at WEFTEC.11 and to meet some of the company's key product/service experts, please stop by Booth # 1549 or visit: http://www.siemens.com/weftec
Further information about solutions for water treatment is available at: http://www.siemens.com/water ​
BioFlowsheet+, Link2Site, Totally Integrated Water, and SCU are trademarks of Siemens and/or its affiliates in some countries.
The Siemens Industry Sector (Erlangen, Germany) is the world's leading supplier of innovative and environmentally friendly products and solutions for industrial customers. With end-to-end automation technology and industrial software, solid vertical-market expertise, and technology-based services, the Sector enhances its customers' productivity, efficiency, and flexibility. With a global workforce of more than 100,000 employees, the Industry Sector comprises the Divisions Industry Automation, Drive Technologies and Customer Services as well as the Business Unit Metals Technologies. For more information, visit http://www.siemens.com/industry
The Siemens Industry Automation Division (Nuremberg, Germany) supports the entire value chain of its industrial customers – from product design to production and services – with an unmatched combination of automation technology, industrial control technology, and industrial software. With its software solutions, the Division can shorten the time-to-market of new products by up to 50 percent. Industry Automation comprises five Business Units: Industrial Automation Systems, Control Components and Systems Engineering, Sensors and Communications, Siemens PLM Software, and Water Technologies. For more information, visit http://www.siemens.com/industryautomation
Reference Number: IIA2011102805e
Contact
Mr. Peter Jefimiec
Industry Automation Division
Siemens AG
Gleiwitzerstr. 555
90475 Nürnberg
Germany
Tel: +49 (911) 895-7975
peter.jefimiec​@siemens.com
Contact USA
Mrs. Allison Britt
Water Technologies Business Unit
Siemens Industry, Inc.
Hoffman Estates
IL 60192
USA
Tel: +1 (847) 713-8477
allison.britt​@siemens.com
Media Contact
Peter Jefimiec
Siemens Industry
All news from this category: Trade Fair News
Back to the Homepage
Latest posts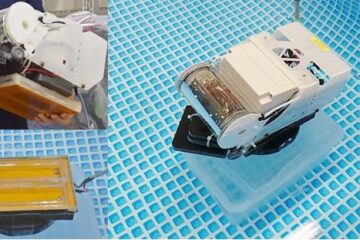 Seawater as an electrical cable !?
Wireless power transfers in the ocean For drones that can be stationed underwater for the adoption of ICT in mariculture. Associate professor Masaya Tamura, Kousuke Murai (who has completed the…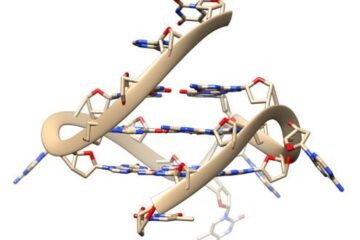 Rare quadruple-helix DNA found in living human cells with glowing probes
New probes allow scientists to see four-stranded DNA interacting with molecules inside living human cells, unravelling its role in cellular processes. DNA usually forms the classic double helix shape of…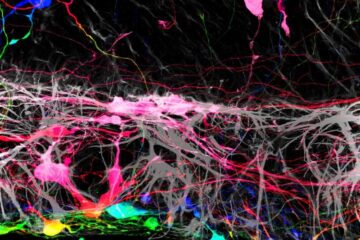 A rift in the retina may help repair the optic nerve
In experiments in mouse tissues and human cells, Johns Hopkins Medicine researchers say they have found that removing a membrane that lines the back of the eye may improve the…