Siemens presents its multi-system locomotive HLE 18
At InnoTrans 2008 in Berlin Siemens is presenting an multi-system electric locomotive from the new generation of Eurosprinters.
The Belgian railway company – "Société Nationale des Chemins de Fer Belges/ Nationale Maatschappij der Belgische Spoorwegen" (SNCB/ NMBS) – has ordered sixty of these class HLE 18 locomotives from Siemens. These traction units have a maximum power rating of 6,000 kW, can travel at speeds of up to 200 km/h and will operate on the L2 high speed line between Brussels and Liege and on conventional routes as well.
The new Siemens locomotives are to replace older units in passenger traffic and expand overall capacity for the operator. Apart from its introduction on routes in Belgium, certifications are to be obtained for the HLE 18 so that it can operate in neighboring France (25 kV power system) and Luxembourg and serve the border stations Roosendaal and Maastricht (both in the Netherlands) and Aachen (Germany), thus clearing the way for unrestricted cross-border service.
These new locomotives will be equipped with the European Train Control System (ETCS) Levels 1 and 2. The Siemens plant in Nuremberg, Germany will supply traction converter units, traction motors and transformers, while the bogies will be supplied by Siemens in Graz, Austria. Carbody construction will take place in the company's plant in Munich-Allach, Germany along with the assembly work and commissioning.
The HLE 18 has been brought from Munich to Berlin specially for the show, afterwards it will go back to the factory to complete commissioning. Shipment of a total of 60 locomotives starts in January 2009 and should be completed by June 2010. The order which Siemens received in December 2006 is worth some EUR 211 million and includes an option for 60 more locomotives.
New Eurosprinters also setting the pace in Portugal The Portuguese railway operator "Caminhos de Ferro Portugueses" (CP) ordered the class LE 4700 locomotive from Siemens – a locomotive belonging to the same Eurosprinter generation as the model HLE 18 for the Belgian railway company. The first of a total number of 25 vehicles in this class series will be handed over to the customer in October of this year. The 4,600 kW locomotives will see service in passenger and freight traffic. The LE 4700 is equipped with a new bogie that allows easy wheelset exchange, enabling the locomotive to run both on standard gauge and on Portuguese broad-gauge track. In addition, the LE 4700 is fitted with the national train control system, Convel, and with train radio and operations control systems.
The Industry Sector (Erlangen, Germany) is the worldwide leading supplier of production, transportation and building technologies. With integrated hardware and software technologies as well as comprehensive Industry-specific solutions, Siemens increases the productivity and efficiency of its customers in the fields of industry and infrastructure. The Sector consists of six divisions: Building Technologies, Industry Automation, Industry Solutions, Mobility, Drive Technologies and OSRAM. With around 209,000 employees worldwide Siemens Industry achieved in fiscal 2007 total sales of approximately EUR40 billion (pro forma, unconsolidated).
The Mobility Division (Erlangen, Germany) is the internationally leading provider of transportation and logistics solutions. With its "Complete Mobility" approach, the Division is focused on networking the various modes of transportation in order to ensure the efficient transport of people and goods. Complete Mobility combines the company's competence in operations control systems for railways and traffic control systems for roadways together with solutions for airport logistics, postal automation, traction power supplies and rolling stock for mass transit, regional and mainline services, as well as forward-looking service concept.
Siemens AG
Corporate Communications and Government Affairs Wittelsbacherplatz 2, 80333 Munich Germany
Reference Number: IMO200809.048e f
Media Contact
Anja Süssner
Siemens Industry Mobility
Alle Nachrichten aus der Kategorie: Trade Fair News
Zurück zur Startseite
Neueste Beiträge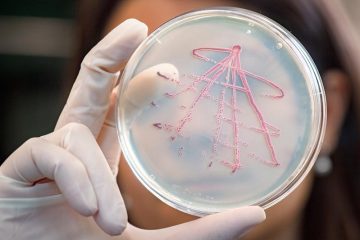 Grow faster, die sooner: How growth rates influence the fitness of bacteria
"The fitness of bacteria is more complex than expected," explains Ulrich Gerland, professor for the theory of complex biosystems at the Technical University of…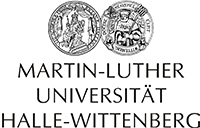 Spintronics: Researchers show how to make non-magnetic materials magnetic
In solid-state physics, oxide layers only a few nanometres thick are known to form a so-called two-dimensional electron gas. These thin layers, separated from…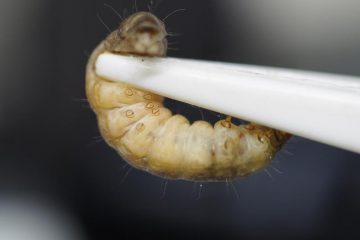 Caterpillars of the wax moth love eating plastic: Fraunhofer LBF investigates degradation process
Within the Framework of a research project on the chemical imaging analysis of plastic digestion in caterpillars (RauPE), a team from Fraunhofer LBF used…