Siemens drives digitalization in machine tool environments
Motto: "On the way to Industrie 4.0 – Digitalization in Machine Tool Manufacturing"
Digital Enterprise Software Suite: an integrated suite comprising PLM software, MES and automation technology
Seamless CAD/CAM-CNC process chain cuts production costs
Smart Operation helps jobshops to move towards digitalization
Solutions for additive manufacturing and robot integration
The Siemens booth at EMO 2015 is totally focused on the digitalization of machine tool environments. Acting on its slogan "On the way to Industrie 4.0 – Digitalization in Machine Tool Manufacturing", Siemens is showcasing an integrated portfolio of industrial software and automation technology with which companies can improve their production flexibility and efficiency and at the same time reduce their time-to-market.
As Dr. Wolfgang Heuring, CEO of the Siemens Business Unit Motion Control, stated: "Machine tool and other manufacturers can already benefit considerably from the opportunities offered by digitalization and enhance their competitiveness by using our integrated products and software solutions."
Siemens is already supplying its clients with important elements for the so-called digital enterprise. Siemens' Digital Enterprise Software Suite comprises software products for discrete industries which meet all the requirements of the industrial value chain. This suite includes a comprehensive portfolio of product lifecycle management (PLM) software like NX and Tecnomatix, and its backbone is Teamcenter software, the world's most widely used digital lifecycle management solution.
NX software is an integrated solution for computer-aided design, manufacturing and engineering analysis (CAD/CAM/CAE), and the Tecnomatix portfolio is a suite of software for designing, planning and simulating the digital factory. And products such as Manufacturing Execution System (MES) Simatic IT, the Sinumerik CNC controllers and the Simatic S7 controller portfolio have also proved their merits in real-life production worldwide.
Digitalization entails the ever closer meshing of processes and applications in the virtual and the real world. Showcasing its Integrated Engineering approach at the EMO, Siemens is demonstrating how machine tool manufacturers can cut development costs by up to 30 percent. Machine operators visiting the booth can also find information on the advantages of a seamless CAD/CAM-CNC process chain.
Furthermore, Siemens is presenting Sinumerik Integrate for Production, solutions for integrating machines and connecting these to higher-level IT systems. Also showcased is Smart Operation, which Siemens has developed specifically for workshop-type companies that want to take the first steps toward digitalization. Automated cells are a further highlight at the Siemens booth at this year's EMO: robots connected to machine tools are an important element of an automated cell.
Solutions for connecting up handling and processing robots are on display in a section hosted jointly by Siemens and KUKA. The focus across the entire Siemens booth is always on the machine tool and its controller. Siemens is showcasing the technological innovations now incorporated in Sinumerik 840D sl and Sinumerik 828D to ensure even better machining results.
Siemens is also presenting solutions for additive manufacturing. These include both the NX Hybrid Additive Manufacturing software for programming and simulating material deposition and removal and Sinumerik controllers for hybrid machines that combine additive and subtractive technologies.
CEO Wolfgang Heuring continued: "Siemens offers machine tool and other manufacturers, powerful support in dealing with the challenges of digitalization. Siemens is the only vendor offering both a seamless CAD/CAM-CNC process chain and solutions for integrating machine tools and higher-level IT systems. We are combining this horizontal and vertical integration with innovative solutions for machining, for connecting up robots and for additive manufacturing."
Integrated Engineering and the digital CAD/CAM-CNC process chain
Joachim Zoll, Head of the Machine Tools Systems Business Segment, provided a detailed account of the products and software showcased at the Siemens booth at EMO 2015. His first topic was the Integrated Engineering concept, which enables machine tool manufacturers to design their machines faster and more efficiently and at the same time respond more flexibly to their clients' specifications. Siemens software allows developers to build a virtual machine from their design data and test its operation prior to the manufacture and delivery of the real counterpart. For machine operators, the focus here is on the seamless CAD/CAM-CNC process chain. Machine operators can use the virtual machine for preparing the work process. The model enables them to determine whether NC programs are collision-free and their program syntax is correct, or how long the processing at the machine will take. Joachim Zoll stated: "For machine tool manufacturers, Integrated Engineering signifies a faster and more flexible development phase. For production operations, the concept signifies less downtime and thus a way of rapidly making investment in new machine tools profitable."
Raising productivity in workshop-type companies
Digital technologies, for example connected machines or innovative operating concepts with multi-touch displays and mobile devices, can be used to optimize work processes in production. Siemens' smart operation concept is pioneering such optimization specifically for workshop-type environments. It includes applications for computer-based work preparation and paperless production. Users can view data such as PDF and DXF files at the machine and also retrieve and process data in the company network. Staff need only a smartphone or a tablet computer to monitor the current machine condition via a protected web server. Joachim Zoll added: "Siemens' smart operation offers workshop-type manufacturing operations an opportunity to start digitalizing. It has never been so easy to integrate a machine tool into the production process and thereby enhance both flexibility and efficiency."
A further Siemens highlight at EMO is a solution for automated cells. A key element here is connecting robots to machine tools. More and more manufacturing companies are using robots for handling tasks, to load machines or automate the flow of workpieces. The Run MyRobot/EasyConnect interface now makes it easy to connect robots from different manufacturers to the Sinumerik 828D CNC controller. Robots are also increasingly being used for processing tasks. The Siemens booth in Milan showcases solutions for full robot integration.
New technology functions for Sinumerik
Siemens is launching some recently developed new technology features at EMO 2015. The expanded contour machining cycle, for example, now facilitates the programming of 4-axis turning. Two turning tools opposite one another machine the workpiece simultaneously, enabling the machining time to be significantly reduced. In addition, the two turning tools opposite one another prevent workpiece distortion, significantly improving dimensional accuracy, particularly on long, thin workpieces. A unique advantage of the Siemens controllers is that the new machining process can be programmed directly on the Sinumerik CNC without a CAD/CAM system. The user simply adds two further parameters for balanced cutting. The CNC sequences are automatically created by the Sinumerik contour machining cycle. Siemens' Top Surface, also featured at the booth, is a further advance in surface quality in the field of mold-making. This function optimizes the data from the CAM system in order to improve the geometry and surface of the workpiece.
Additive manufacturing is a fast-growing trend and, as such, is also featured at the Siemens booth. The product of shorter innovation cycles and the mass production of individualized products, additive manufacturing is being used increasingly for creating innovative geometries and molds and for processing high-performance metal alloys. Siemens is approaching additive manufacturing from a holistic perspective: its Sinumerik 840D sl offers machine builders a powerful controller for creating hybrid machine tools, while its NX Hybrid Additive Manufacturing facilitates the programming of individual production steps, including the simulation of material deposition and removal. These are key elements for successfully manufacturing parts in combined additive and subtractive procedures.
For further press information on innovations from Siemens at EMO 2015, please see www.siemens.com/press/emo2015
For further information on Siemens at EMO 2015, please see www.siemens.com/emo
Siemens AG (Berlin and Munich) is a global technology powerhouse that has stood for engineering excellence, innovation, quality, reliability and internationality for more than 165 years. The company is active in more than 200 countries, focusing on the areas of electrification, automation and digitalization. One of the world's largest producers of energy-efficient, resource-saving technologies, Siemens is No. 1 in offshore wind turbine construction, a leading supplier of combined cycle turbines for power generation, a major provider of power transmission solutions and a pioneer in infrastructure solutions as well as automation, drive and software solutions for industry. The company is also a leading provider of medical imaging equipment – such as computed tomography and magnetic resonance imaging systems – and a leader in laboratory diagnostics as well as clinical IT. In fiscal 2014, which ended on September 30, 2014, Siemens generated revenue from continuing operations of €71.9 billion and net income of €5.5 billion. At the end of September 2014, the company had around 343,000 employees worldwide on a continuing basis.
Further information is available on the Internet at www.siemens.com
Reference Number: PR2015070268DFEN
Contact
Mr. Peter Jefimiec
Digital Factory Division
Siemens AG
Gleiwitzer Str. 555
90475 Nuremberg
Germany
Tel: +49 (911) 895-7975
peter.jefimiec​@siemens.com
Media Contact
Peter Jefimiec
Siemens Digital Factory
All latest news from the category: Trade Fair News
Back to home
Newest articles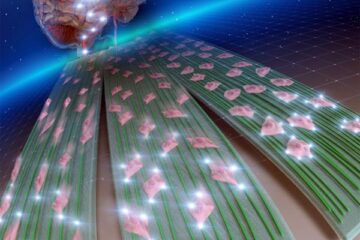 Under arrest: Using nanofibers to stop brain tumor cells from spreading
Researchers from Japan develop a platform based on nanofibers to trap brain cancer cells as a therapeutic strategy. Our body heals its injuries by essentially replacing damaged cells with new…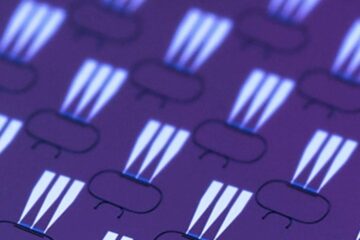 New photonic chip for isolating light may be key to miniaturizing quantum devices
Light offers an irreplaceable way to interact with our universe. It can travel across galactic distances and collide with our atmosphere, creating a shower of particles that tell a story…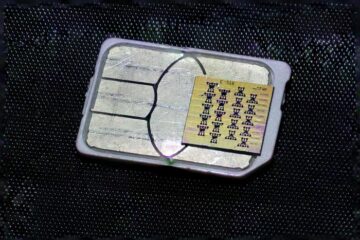 A traffic light for light-on-a-chip
Integrated photonics allow us to build compact, portable, low-power chip-scale optical systems used in commercial products, revolutionizing today's optical datacenters and communications. But integrating on-chip optical gain elements to build…