ISIS to operate SurgiMedia® at MEDICA 2008
SurgiMedia® is a multimedia digital-display station designed for use in operating theatres. It can be used for managing, checking and recording patient data. The latest version is fully integrated and modular, offering users greater flexibility. SurgiMedia® is now available in two ranges of digital-display stations – a free-standing version and a hub version.
The free-standing SA range is a fully integrated all-in-one system that displays, records and transmits patient data in the operating theatre (including radiological images, videos of surgery and expert opinions). It can be adapted to fit any operating theatre setup. It is modular via its optional functionalities and also offers the flexibility of multiple configurations: it can be wall mounted, or attached to a surgical arm or a wheeled trolley.
The hub-system SC range is a complete solution for the entire theatre. It is based around a control centre that is installed by the operating area. This control system then powers the display on remote monitors, ensures the recording of data in a variety of formats, as well as the broadcast of this data via video-conference. This system can be customised by ISIS according to each hospital's specifications.
With both systems, data can be retrieved directly from other devices in the operating theatre (such as microscopes, endoscope cameras, computers and imaging devices), from CDs, or from the PACS via the network. SurgiMedia® has an intuitive touch screen based on pictograms, which is easy to use.
All the systems comply with current standards and may be used in sterile conditions. SurgiMedia® can be used for all surgical specialities.
About ISIS
ISIS, which is headquartered in Saint Martin d'Hères (near Grenoble, in south-eastern France), designs computer-based surgical equipment. The company also provides technical maintenance for its products.
ISIS will be attending the following trade shows: MEDICA in Düsseldorf (Germany) from 19 to 22 November 2008; Zdravoochraneniye in Moscow (Russia) from 8 to 12 December 2008; and Arab Health in Dubai (UAE) from 26 to 29 January 2009.
Alle Nachrichten aus der Kategorie: Trade Fair News
Zurück zur Startseite
Neueste Beiträge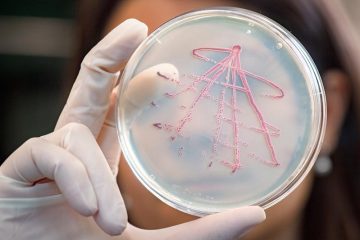 Grow faster, die sooner: How growth rates influence the fitness of bacteria
"The fitness of bacteria is more complex than expected," explains Ulrich Gerland, professor for the theory of complex biosystems at the Technical University of…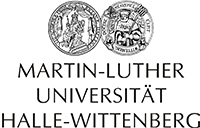 Spintronics: Researchers show how to make non-magnetic materials magnetic
In solid-state physics, oxide layers only a few nanometres thick are known to form a so-called two-dimensional electron gas. These thin layers, separated from…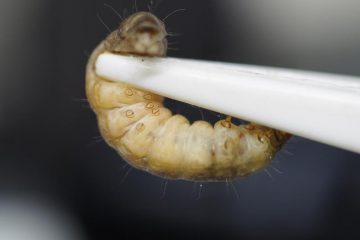 Caterpillars of the wax moth love eating plastic: Fraunhofer LBF investigates degradation process
Within the Framework of a research project on the chemical imaging analysis of plastic digestion in caterpillars (RauPE), a team from Fraunhofer LBF used…