Asia Pacific Maritime (APM) 2008
Asia Pacific Maritime (APM) 2008 is the one-stop market for the region's maritime community, showcasing the latest in marine engineering and port technology.
Hailed as Singapore's foremost International Maritime Event, APM offers a holistic business experience by combining exhibition, conferences and seminars, and a host of networking sessions that connects quality Asia Pacific buyers to international maritime suppliers.
While saving you precious time in sourcing the products that will put your company at the forefront of the maritime business, APM also allows you to explore new international markets and grow your business globally.
General Information
Date: 26 – 28 March 2008
Opening Hours: 26 March 2008, Wednesday, 1000 – 1800hrs
27 March 2008, Thursday, 1000 – 1800hrs
28 March 2008, Friday, 1000 – 1600hrs
Venue: Singapore Expo, Hall 3
No. of Presentation: 10th
Frequency: Biennial
Show Size: 10,000 sqm
Targeted Audience: 6,000
Admission: – FREE admission for maritime trade professionals
– Minors below the age of 18 will not be admitted
Dress Code: – Business
– Shorts and slippers are NOT allowed
Exhibitors' Profile
Shipbuilding
Ship Repair & Conversion
Marine Equipment
Propulsion Systems (Prime & Auxiliary)
Ship Operation Equipment
Marine Technology
Electronics / Electrical Engineering
Ports Technology
Cargo Handling Systems
Freight Forwarding
Freight Forwarding Equipment, Accessories & Storage
Maritime Services
Maritime Security
Navigation & Communication Technology
Visitors' Profile
Shipowners Ship Managers
Ship Builders & Repairers Cargo & Container Terminal Operators
Classification Societies Ship Registrars
Consultants Financiers
Insurers Legal Professionals
Distributors & Agents Freight Forwarders
Government Agencies Navy & Police Coast Guards
Fisheries Naval Architects & Designers
Offshore Suppliers & Services Port and Maritime Agents
Port Authorities & Services Public Administrators
Ship Chandlers Ship Operators
Shippers Logistic Companies
Shipping Agents and Brokers Shipping Lines
Workboat Builders Maritime Crewing / Manning / Recruitment Agents
Other Maritime Organisations
Project Management
Ms. Michelle LIM Ms. YEOW Hui Leng
Senior Vice-President Project Director
Media & Infrastructure Cluster
Reed Exhibitions Pte Ltd
T. +65 6780 4660
E. michelle.lim@reedexpo.com.sg
Reed Exhibitions Pte Ltd
T. +65 6780 4639
E. huileng.yeow@reedexpo.com.sg
Ms. Karen LEONG Ms. Jessica LEE
Senior Project Manager Senior Project Coordinator
Reed Exhibitions Pte Ltd
T. +65 6780 4631
E. karen.leong@reedexpo.com.sg
Reed Exhibitions Pte Ltd
T. +65 6780 4579
E. jessica.lee@reedexpo.com.sg
All latest news from the category: Trade Fair News
Back to home
Newest articles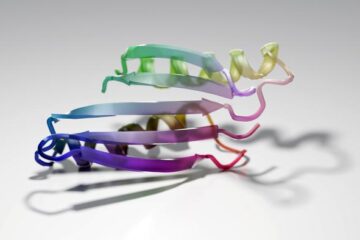 Deep learning dreams up new protein structures
A neural network trained exclusively to predict protein shapes can also generate new ones. Just as convincing images of cats can be created using artificial intelligence, new proteins can now…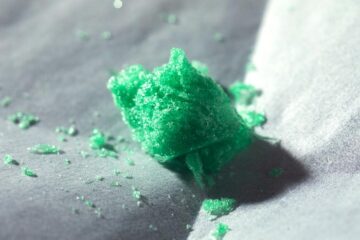 How to freeze-dry a potential COVID-19 vaccine
In Science Advances, scientists report successfully freeze-drying specialized liposomes that could be developed for use in future vaccines. Things that are freeze-dried: Astronaut food. Emergency rations. And, just maybe, some…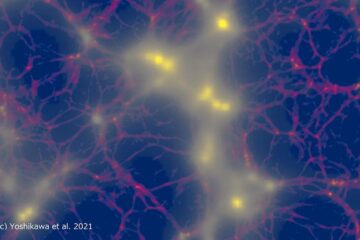 Record-breaking simulations of large-scale structure formation in the universe
Researchers led by the University of Tsukuba present computer simulations that capture the complex dynamics of elusive neutrinos left over from the Big Bang. Current simulations of cosmic structure formation…