PNA's role as hub for marine renewables showcased at Multimodal 2012
More particularly, Cherbourg is set to be used as the industry-and-assembly hub for the wind-farm consortium led by EDF and Alstom, which has won a major contract leading to the installation of 240 wind turbines both in the Channel and off the West coast of France.
Ports of Normandy Authority (PNA), which owns and runs the ports of Caen-Ouistreham and Cherbourg, will participate in the 2012 Multimodal trade fair at the National Exhibition Centre (NEC) from 1 to 3 May of this year, in Birmingham (England). The trade show is the UK and Ireland's leading freight-transport and logistics exhibition. PNA aims to develop strategic partnerships with British players in the logistics sector through the economic development of its ports' assets.
PNA is a pivotal component of the West Normandy Marine Energy initiative, which groups together all the business players and political decision-makers within the Normandy region in respect of wind power and renewable energies (including marine-based energies).
The port authority is set to benefit from the French government's recent decision to choose the consortium integrating EDF and Alstom for the implementation of a major offshore wind-farm construction project involving PNA ports. Using PNA's facilities, energy specialists Alstom, WPD, DONG Energy and Nass & Wind, together with EDF, are set to construct three wind farms off the north-western coast of France. This will result in 240 turbines being built, with much of the assembly taking place across facilities located in Cherbourg.
As a result of this project, more specifically, Alstom will set up two industrial bases, one of which will be in Cherbourg. These bases will be involved in the manufacturing of masts and blades for the wind turbines, thanks to the construction of two factories within Cherbourg's port area. About 500 jobs will be created in these factories.
The port of Cherbourg will serve as the assembly hub for the wind-farm consortium led by EDF. Caen-Ouistreham will be the maintenance port for the wind-power project: the site of Courseulles-sur-mer, on the Normandy coast, has been chosen for this purpose.
In order to strengthen the position of the port of Cherbourg, PNA is committed to lengthening the Quai des Flamands — a project set to cost €40 million and extend the quay to 580m. Consequently, the quay will be capable of receiving several ships of different configurations. This extension is necessary in order to respond to the expected production and logistical tempo of the marine-renewable-energy project. PNA is also considering the extension of other platforms in order to be able to receive a range of ships with different layouts.
Regarding tidal power, Cherbourg possesses a major asset: its immediate proximity to the Raz Blanchard (or Race of Alderney), which represents half of France's tidal-energy potential. There is no doubt that PNA's ports, notably Cherbourg, have great potential in becoming major European ports in the field of renewable-marine energies, thanks to their natural characteristics. These characteristics include the ports' location at the heart of the market for wind power in North-Western Europe, 44 hectares of land that is free of all activity, and an absence of sea- and road-access constraints. Regarding the land that is available, PNA is looking into a possible extension of the surface area by 35 hectares in order to house further developments.
The offshore-wind-farm and tidal-energy sectors are set to grow in France, thanks also to the launch of a second call for tenders. Similar developments are taking place across Europe, and PNA ports are ideally located close to the sites where vast offshore wind farms are due to be built, on the British side of the Channel.
Both Caen-Ouistreham and Cherbourg are on the French side of the English Channel, close to the south coast of the UK. Besides, both ports have cheap available land, as well as good ferry links to Ireland and England (with high-frequency crossings and an extended ferry terminal that is near completion): all these features add to PNA's attractiveness as a prospective partner.
Caen-Ouistreham and Cherbourg are ports with complementary advantages. Situated at the centre of the Channel and accessible 24 hours a day, Cherbourg is a deep-water port that constitutes a logistic hub for bulk carriers. Caen is situated closer to Paris and backs on to a large built-up area, thus offering an attractive hinterland.
PNA's ports and local players using them also have expertise in a range of fields: they undertake many activities relating to cross-Channel logistics, while the transit of solid-bulk carriers, the handling of heavy cargo and shipping-related industries also characterize the region.
About PNA
The ports of Caen-Ouistreham and Cherbourg are owned and run by Ports Normands Associés, known in English as the Ports of Normandy Authority (PNA). PNA's head office is in Caen (Normandy).
The historic region of Normandy is currently made up of two separate regions: Lower Normandy (Basse-Normandie, in French) and Upper Normandy (Haute-Normandie). The ports of Caen-Ouistreham and Cherbourg are located on the north-west coast of France and face southern England, on the other side of the English Channel. They belong to the western, maritime part of Basse-Normandie.
For further information about Multimodal 2012, please go to: http://www.multimodal.org.uk/
For further information about PNA, please go to: www.pna-ports.fr
For further information, please contact :
Quote ref. : FTPB3730
Ms Katherine WOODS – Press Officer
UBIFRANCE Press Office in London
Tel: +44 (0) 207 024 3640
katherine.woods@ubifrance.fr
Media Contact
Katherine Woods
UBIFRANCE
Alle Nachrichten aus der Kategorie: Trade Fair News
Zurück zur Startseite
Neueste Beiträge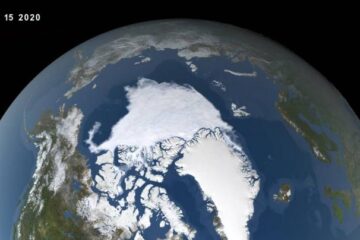 2020 Arctic sea ice minimum at second lowest on record
NASA and the National Snow and Ice Data Center (NSIDC) at the University of Colorado Boulder shows that the 2020 minimum extent, which was likely reached on Sept. 15, measured…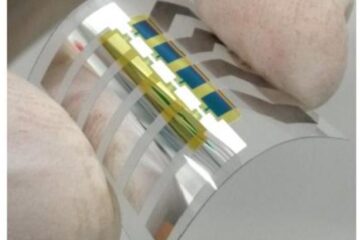 Dresden physicists develop printable organic transistors
Scientists at the Institute of Applied Physics at TU Dresden have come a step closer to the vision of a broad application of flexible, printable electronics. The team around Dr…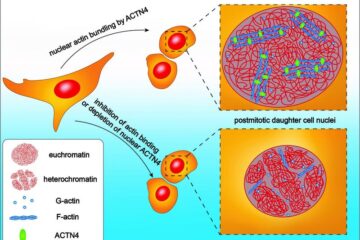 Researchers discover a mechanism that causes cell nuclei to grow
By far the most important process in cell development is how cells divide and then enlarge in order to multiply. A research team headed by Freiburg medical scientist Prof. Dr….