Paving the way for favorable-cost solar cells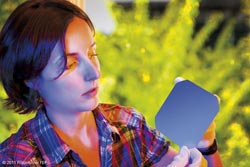 Thin film photovoltaic technology offers huge potential for producing PV modules at lower cost and with efficient utilization of resources.
At PVSEC 2011 (Photovoltaic Solar Energy Conference and Exhibition) which is being held from 5 – 8 September in Hamburg, the Fraunhofer Institute for Electron Beam and Plasma Technology FEP will present new, favorable-cost manufacturing processes for PV cells.
Thin film solar cells consist of several layers having different functions.
The light-absorbing layer is in the center, encapsulation layers on the outer sides protect the solar cell against environmental influences, and contact layers divert the resulting current.
Using its broad technology portfolio the Fraunhofer FEP is able to deposit these layers on large surfaces on an industrial scale.
The objective of the Fraunhofer FEP in Dresden is to apply layers of excellent quality at higher production rates than currently employed production processes in order to ultimately reduce the production costs.
Dr. Torsten Kopte, contact person for solar energy at the Fraunhofer FEP, believes thin film technology has enormous potential: "Currently photovoltaic modules cost several hundred euros per square meter. In the future we expect that vacuum-based coating technologies which we use at the Fraunhofer FEP
will allow the production cost of photovoltaic modules to be reduced by at least 90%."
The scientists at Fraunhofer FEP have already achieved promising results for depositing back contacts. They have successfully deposited molybdenum layers for so-called CIGS thin film cells, having ten times higher productivity than competing technologies. Dr. Jens-Peter Heinß, scientist at the Fraunhofer FEP, believes there is still further potential for improvement: "The high deposition rate of 60 nanometers per second is just an intermediate result and I am sure that we can increase this further. For the time being, it is essential for us that the layer properties and efficiency of the cells remained qualitatively equivalent to those of slower processes."
At the 26th PVSEC in Hamburg the Fraunhofer FEP will present other back contact layers for CIGS cells and flexible solar cells. For further information please visit us at the joint booth of Wirtschaftsförderung Sachsen (Saxony Economic Development Corporation ) B6-B35.
Scientific contact:
Dr. Marita Mehlstäubl
Fraunhofer Institute for Electron Beam and Plasma Technology FEP
Phone +49 351 2586-214
marita.mehlstaeubl@fep.fraunhofer.de
Press contact:
Annett Arnold
Fraunhofer Institute for Electron Beam and Plasma Technology FEP
Phone +49 351 2586-452
annett.arnold@fep.fraunhofer.de
Media Contact
Annett Arnold
Fraunhofer-Institut
Alle Nachrichten aus der Kategorie: Trade Fair News
Zurück zur Startseite
Neueste Beiträge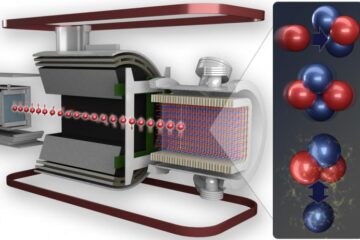 Scientists achieve higher precision weak force measurement between protons, neutrons
Through a one-of-a-kind experiment at the Department of Energy's Oak Ridge National Laboratory, nuclear physicists have precisely measured the weak interaction between protons and neutrons. The result quantifies the weak…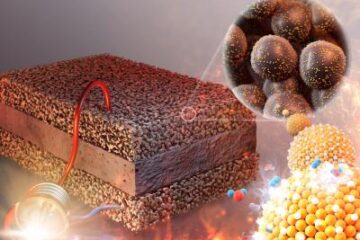 High-performance single-atom catalysts for high-temperature fuel cells
Individual Pt atoms participate in catalytic reaction to faciitate the electrode process by up to 10 times. Single-atom Pt catalysts are stable at 700 degrees Celsius and expected to stimulate…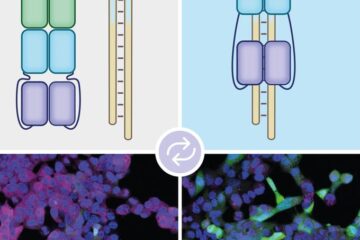 New method allows precise gene control by light
A novel optical switch makes it possible to precisely control the lifespan of genetic "copies". These are used by the cell as building instructions for the production of proteins. The…