Low Frequency for High Precision: Fraunhofer FHR Exhibits Millimeter Wave Scanner at the CONTROL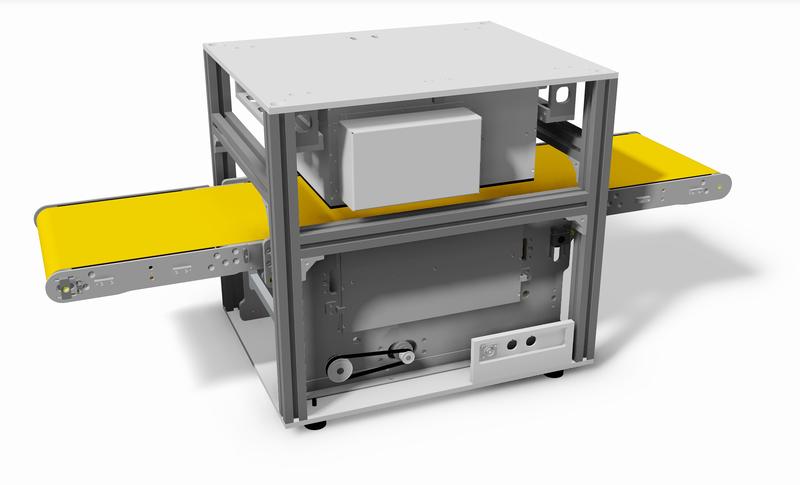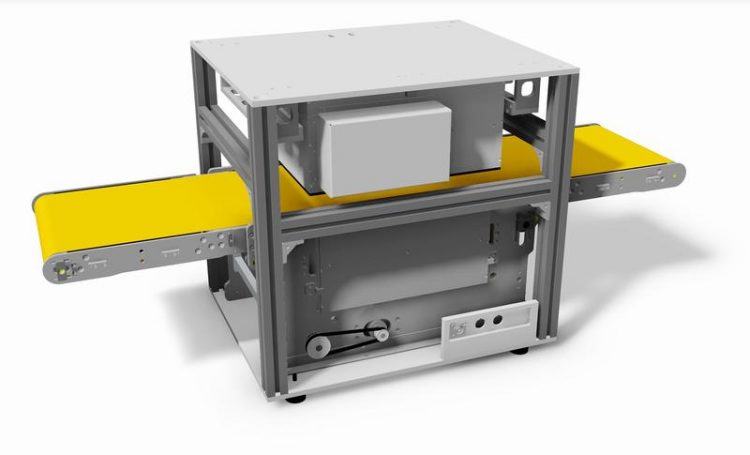 With SAMMI®, Fraunhofer FHR offers a complementary application for the quality control of food, piece goods, and bulk goods. The use of high frequency techniques makes it possible to scan a wide range of different materials that are not transparent in the optical range. At the same time, these techniques show even the smallest of differences that go unnoticed in the X-ray range.
The established quality assurance systems generally provide good results. Yet, it is a regular occurrence that contaminations make their way into finished products where they can lead to financial losses or damage to health.
Systems based on millimeter wave technology allow for the scanning of products on a sample basis or through the integration into production lines to inspect these products without ionizing radiation.
The technology can be applied in a variety of areas: from the monitoring of the cold chain, the recognition of the ripeness of fruit, the detection of faulty packaging to the detection of foreign objects and all the way to the localization of missing components.
In doing so, SAMMI® offers non-contact, non-destructive testing in real-time. As an imaging desktop device, the demonstrator runs with a 90 GHz CW system in a scanning area of 290 x 290 mm. The scanning duration is ≤ 60 seconds, depending on the desired quality, while the contrast and color values of the amplitude and phase measurements can be adjusted in real-time.
"The current research results indicate that millimeter wave systems can become a useful addition as we head toward zero-defect production", says Daniel Behrendt, Business Unit Spokesman Production at Fraunhofer FHR.
At the CONTROL, Fraunhofer FHR shares booth 6301 in hall 6 with the Fraunhofer Vision Alliance. The Alliance is made up of fourteen institutes of the Fraunhofer-Gesellschaft working together. The cooperation aims to bundle the know-how of the Fraunhofer-Gesellschaft in the areas of image processing and non-contact measuring and testing techniques to provide industrial users with access to new scientific bases.
More information about the CONTROL at: https://www.control-messe.de/en/
Media Contact
Jens Fiege
Fraunhofer-Institut für Hochfrequenzphysik und Radartechnik FHR
Alle Nachrichten aus der Kategorie: Trade Fair News
Zurück zur Startseite
Neueste Beiträge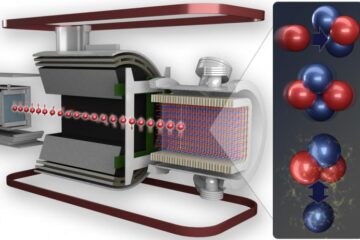 Scientists achieve higher precision weak force measurement between protons, neutrons
Through a one-of-a-kind experiment at the Department of Energy's Oak Ridge National Laboratory, nuclear physicists have precisely measured the weak interaction between protons and neutrons. The result quantifies the weak…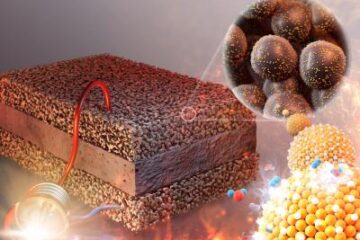 High-performance single-atom catalysts for high-temperature fuel cells
Individual Pt atoms participate in catalytic reaction to faciitate the electrode process by up to 10 times. Single-atom Pt catalysts are stable at 700 degrees Celsius and expected to stimulate…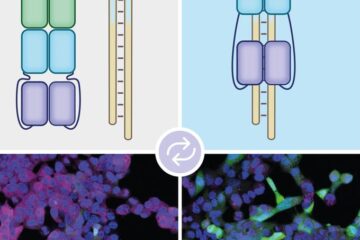 New method allows precise gene control by light
A novel optical switch makes it possible to precisely control the lifespan of genetic "copies". These are used by the cell as building instructions for the production of proteins. The…