IVAM presents cross-industry solutions for the suppliers' industry at HANNOVER MESSE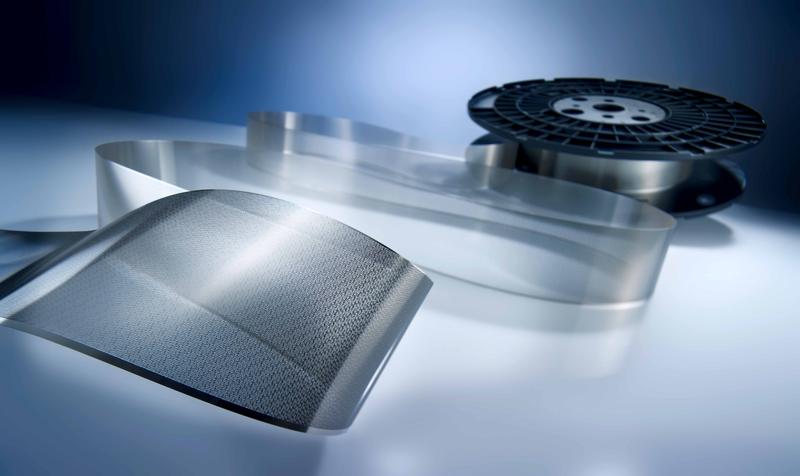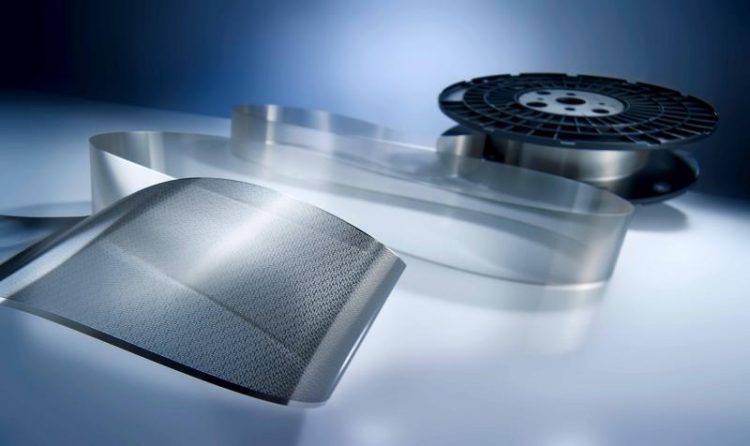 Future-oriented technological trends for the suppliers industry will be presented at the IVAM Product Market "Micro, Nano & Materials" in hall 6. The IVAM Microtechnology Network will pool the "Key Enabling Technologies" like micro- and nanotechnology at the traditional joint pavilion.
The exhibitors on-site showcase microcomponents, microstructures, sensor systems, intelligent laser processing tools and highly precise 3D measurement technology as well as energy harvesting and nanotechnology applications.
Duropan GmbH presents a thermal photovoltaic system (TPV), a hybrid system that combines thermovoltaic technology cohesively with photovoltaic technology. This system, consisting of a thermal transmitter (fluid flowed through support plate as a thermal diffuser, thermal barrier with embedded thermoelectric generators, thermal accumulator), will be cohesively positioned on the surface of silicon solar cells.
Fraunhofer Institute for Electronic Nano Systems ENAS shows components and smart systems for Industry 4.0 at HANNOVER MESSE 2016. In addition to high-precision micro sensors and actuators as well as components for condition monitoring of engines, spectrometer for the optical monitoring and analyses of substances are introduced.
Due to the specific reflection and absorption characteristics, most of the substances can be detected and analyzed quantitatively based on their wavelength spectrum. For many years, Fraunhofer ENAS together with partners has been developing appropriate efficient and miniaturized spectral sensors such as the tunable infrared filter.
The Institute of Dynamics and Vibration Research (IDS) of Gottfried Wilhelm Leibniz Universität Hannover offers demonstrators, services and solutions in areas of application like contact mechanics and friction, non-linear dynamics, piezo and ultrasound technology. The IDS focuses on modelling, simulation and experimental investigations of vibration-related topics as well as dynamic phenomena with friction and contact. In addition to working on fundamental aspects, IDS also offers the analysis of application-oriented tasks on behalf of industrial research associations and individual companies.
For more than 68 years, LEE Hydraulische Miniaturkomponenten GmbH has been a leading supplier of high-precision, miniature hydraulic components. THE LEE COMPANY was founded by Leighton Lee II in 1948. One of his many inventions was the LEEPLUG expansion plug. This innovation opened up new perspectives in the construction of manifolds for hydraulic systems in aircraft, engines and many other high-tech hydraulic systems. Further developments are non-return valves, precision apertures and sieves for industrial use. Because of the precision and quality of these products, they are also used in medical technology as well as in machine engineering and tool construction and in general industrial applications.
Micrometal GmbH presents etching in high volumes, according to customers' specifications. The most complex product shapes can be etched out of metal with tightest tolerances. Design options for photo etched parts are almost unlimited at Micrometal, as wet etching processes give far more freedom than alternative technologies like stamping, electro-forming or laser cutting. Tolerances in the single-digit micron range can be achieved for high volume metal parts. Typical etched parts are filters, screens, grids, pins, contacts, diffusers, encoder discs, blades, functional surfaces, etc.
Multiphoton Optics GmbH sells 3D lithography equipment with major focus on manufacturing of optical packages and supplies a process that automates high-precision opto-electronics assembly and allows interconnecting optical components, silicon or III/V photonic chips. Multiphoton Optics' first stand-alone equipment platform LithoProf3D was launched in February 2015. The equipment is available for standard 3D structuring jobs and sophisticated work flows with selectable exposure strategies – 3D printing from the sub-100 nanometer to the centimeter scale with highest precision for photonic and biomedical products.
The Berlin Adlershof Science City is one of the most successful high-technology sites in Germany. It is home to over 1,000 companies and scientific institutions on an area of 4.2 km² – embedded in an integrated urban planning concept. 15,931 people work and 6,235 study here. The Science and Technology Park is at the heart of the Adlershof Science City. It encompasses 478 companies and ten non-university research institutes. They focus on photonics and optics, renewable energies and photovoltaics, microsystems and materials, IT and media, biotechnology and environment as well as analytics.
Press images can be downloaded at http://web.ivam.de/dl/HANNOVER%20MESSE_Press_images
Media Contact
Mona Okroy-Hellweg
IVAM Fachverband für Mikrotechnik
Alle Nachrichten aus der Kategorie: Trade Fair News
Zurück zur Startseite
Neueste Beiträge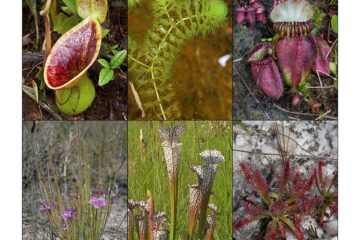 Endangered botanic predators
Globally, one fourth of carnivorous plants are threatened An international research team including botanist Andreas Fleischmann from SNSB-BSM has evaluated the Red List threat categories for all 860 known species…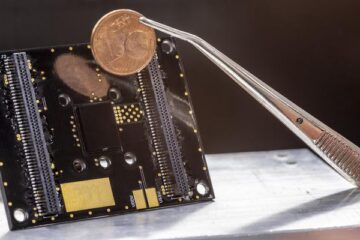 The smallest particle sensor in the world
Styrian technological innovation – made in Graz TU Graz, ams and Silicon Austria Labs has developed a compact and energy-efficient sensor for mobile devices, which informs users in real time…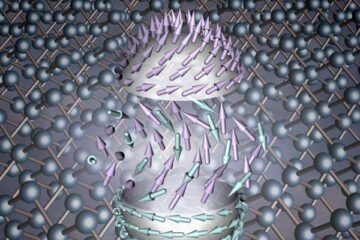 Nanostructures with a unique property
Nanoscale vortices known as skyrmions can be created in many magnetic materials. For the first time, researchers at PSI have managed to create and identify antiferromagnetic skyrmions with a unique…