French tech cluster PICOM innovates in retail at EUROSHOP 2014
PICOM, which is supported by the Nord-Pas-de-Calais region, will be presenting seven of its members in the EUROCIS Section. EUROSHOP is the foremost international exhibition for solutions and equipment in the distribution sector; the trade fair will take place from 16 to 20 February 2014 in Düsseldorf (Germany).
PICOM, which was established in 2006 in the north of France (near the city of Lille), is France's competitiveness cluster for the retail sector: PICOM has, among its members, most of France's biggest retailers as well as 15 R&D centres. PICOM is supported by the regional council of Nord-Pas-de-Calais.
PICOM will be presenting seven of its members on the French Pavilion, organized by UBIFRANCE, at Display 7aG24 (Hall 7), at the EUROSHOP trade fair. EUROSHOP will take place in mid-February (16 to 20), in Düsseldorf (Western Germany).
PICOM is currently building a strategy involving partnerships abroad. It is unifying a network of businesses and R&D facilities with a wide range of acknowledged competencies. Over 100 companies are now partners in the Cluster, one-third of which are technology SMEs, as well as 15 research laboratories gathering several hundred researchers specialised in ICT.
The French companies that will be showcased at EUROSHOP all run innovative projects in connection with the areas of activity covered by the Cluster. Visitors are encouraged to visit the stand to meet representatives from each of the companies listed below. Further information on the exhibitors can be provided on request.
Idées-3.com
Idées-3.com is a digital agency specializing in innovative and interactive customer experiences. It helps companies make their catalogues more interactive and accessible to customers.
www.idees-3com.com
Kylii Motion
Kylii Motion develops digital animations for brands and businesses to link or strengthen relations with their visitors, their audience or their customers. The technology and applications software, which employs gesture control and augmented reality, is intended for use by professionals to animate visitor attractions and events.
www.kylii-motion.com
Natural Security
Natural Security stores biometric data, which is used for authentication, on a Secure Element such as a key fob, micro-SD, smart card, token or smartphone. All information is exchanged using secure, mid-range, contactless technology, enabling strong authentication without manipulation. The absence of a database makes the Natural Security authentication process very easy to integrate into existing solutions.
www.naturalsecurity.com
Onyme Opinion
Onyme Opinion is a real-time management solution for customer feedback. The solution is able to measure, follow and analyse the customer experience. Onyme Opinion delivers the key satisfaction (and dissatisfaction) points, which are directly extracted from comments voiced by the customer himself (or herself).
www.onyme.com
Phocéis
Phocéis is one of the leading French mobile-communications agencies, specializing in connected commerce. The company has started its international expansion, working cross-channel strategy projects with major brands in the retail and distribution sectors (Auchan, But, 3 Suisses etc.). Phocéis is able to handle all projects on iOS, Android or Windows-Phone platforms, as well as on HTML5 mobile websites.
www.phoceis.com
Webpulser
Webpulser assists companies in the development of innovative projects utilizing web technologies and agile-development methodology. Prototypes can be developed within a few weeks in order to test innovative new uses provided by 3D printing in the retail world.
www.webpulser.com
Zetes
Zetes is a highly specialized international group and a pioneer in identification and mobility solutions: the business is based on building connections, be they focused on physical movements and digital flows, customers and their critical data, consumers and corporations, or citizens and governments. By using the most innovative technologies, the company allows its customers to improve speed, quality and accuracy in order to be at the cutting edge of their industry.
www.zetes.fr
About PICOM
PICOM, which was established in 2006 in Northern France (near the city of Lille), is France's competitiveness cluster for the retail sector: PICOM has, among its members, most of France's largest retailers as well as 15 R&D centres. PICOM is supported by the regional council of Nord-Pas-de-Calais.
PICOM's R&D policy runs along several avenues of research, including that of ubiquitous worlds (where it will become possible for consumers to shop anywhere, at any time), as illustrated by the New Shopping Experience® concept.
Launched in 2010, this initiative heralds what the shopping experience will be like in the near future. It is being implemented with the help of innovative SMEs and ICT research teams, and supported by major distribution brands. In the past four years, the New Shopping Experience® scheme has staged over 30 innovative projects.
In 2013, PICOM began a new approach by creating the Shopping Innovation Lab, a project which was recently taken up by the French government thanks to its Programme d'Investissements d'Avenir (or Future Investments Programme).
The programme, driven by PICOM and its partners, is the only one of its kind in Europe and provides genuine backing for innovation in the field of commerce and related technologies. The programme will feature an R&D laboratory, with fully equipped technological facilities, and will provide businesses and research teams with high value-added services to boost innovation in commerce.
For further information, go to: www.picom.fr
For further information, please contact :
Quote ref. : FTPB3899
Ms Kate RILEY – Press Officer
UBIFRANCE Press Office in London
Tel: +44 (0) 207 024 3640
kate.riley@ubifrance.fr
Alle Nachrichten aus der Kategorie: Trade Fair News
Zurück zur Startseite
Neueste Beiträge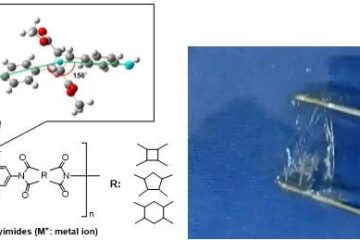 High-thermoresistant biopolyimides become water-soluble like starch
This is the first report for the syntheses of water-soluble polyimides which are Interestingly derived from bio-based resources, showing high transparency, tunable mechanical strength and the highest thermoresistance in water-soluble…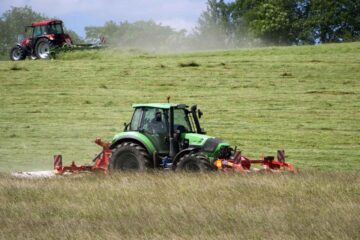 Land management in forest and grasslands
How much can we intensify? A first assessment of the effects of land management on the links between biodiversity, ecosystem functions and ecosystem services. Ecosystem services are crucial for human…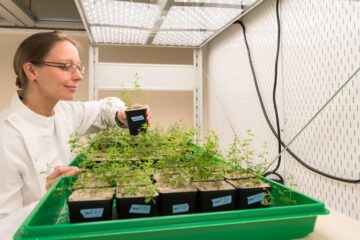 A molecular break for root growth
The dynamic change in root growth of plants plays an important role in their adjustment to soil conditions. Depending on the location, nutrients or moisture can be found in higher…