France makes private-label presence very public at PLMA in Amsterdam
For the fourth year running, UBIFRANCE will be organising the French Pavilion at the Private Label Manufacturers Association (PLMA) trade show, to be held in Amsterdam (Netherlands) in May 2010. The Pavilion will be located in the Randstadhal – Holland Complex (Booths 1601 to 1734).
Manufacturers of household cleaning products will make up the largest contingent of companies on the Pavilion. During the trade show, they will be unveiling new ranges of ecological, biodegradable and all-natural products. In the field of cosmetics and beauty, a sector that is of increasing interest for private-label manufacturers in France, there will also be six companies in attendance.
Companies on the French Pavilion will be presenting their latest innovative products, including toothpaste in chewable tablet form (for brushing one's teeth while travelling, for instance, and without the need for a toothbrush) from Pharmatt (www.frescoryl.com), and a single-use applicator for healthcare products from Laboratoire Biopharme (www.laboratoirebiopharme.com).
French private-label manufacturers are also offering new packaging for products that are organic, healthy (free of additives and preservatives), environmentally friendly and sustainable.
The French Pavilion will feature perfume, fragrance and jewellery designers, alongside manufacturers of fire extinguishers, matches, candles and household goods. There will also be specialists in household cleaning products, soap and cosmetics. These companies will be presenting their innovative approach to products as diverse as face masks, gel detergent, organic cleaners and soap. Companies on the pavilion are already established with the major players in French and international distribution.
In France, private label is experiencing increasing success, with consumers seeking to optimise their purchasing power. Private label reached 34% of global market share in France in 2009 (source: PLMA), which is a record for the sector. The cosmetics, beauty and household-goods sectors, which used to be reluctant to use private label, now also rely on private-label ranges in order to meet rising demand.
The companies on the French Pavilion offer a wide range of products across various sectors. Alcia Laboratoires (www.alcialab.net) and BCM Cosmetique (www.bcmcosmetique.fr) both specialise in cosmetics. Companies in the hygiene and healthcare sector will include Duopole (www.groupe-samap.com), Laboratoire Biopharme (www.laboratoirebiopharme.com), Pharmatt (www.frescoryl.com) and Savonnerie de l'Atlantique (www.savon-atlantique.com).
Household products will also be represented, through Ab7 Industries (www.ab7-industries.fr), Ecologistique (www.ecologistique.fr), Eurotab Operations (www.eurotab.eu), International Plastic Industrie (www.ipi.fr), Laco (www.lacoshop.fr), Manka Creations (www.manka-creations.com), Remue Ménage (www.remuemenage.info) and Sodepac International (www.sodepac.com).
Bambou (www.bambou-fashion.fr) and Fantabijoux (www.fantabijoux.fr) both make jewellery and other accessories, while Devineau (www.bougies-la-francaise.com) and Y.not? (www.ynot.fr) specialise in decorative items for the home.
Aktikem is a specialist in fire extinguishers (www.aktikem.fr), while Flam'Up makes matches (www.flamup.fr). Arjowiggins Graphic makes stationery (www.arjowiggins.fr) and, finally, Fackelmann France manufactures vacuum-cleaner bags (www.fackelmann.fr).
About UBIFRANCE
UBIFRANCE is the French Agency for International Business Development, and is part of France's export-support framework. As the partner of reference for French companies wishing to export, UBIFRANCE offers a complete range of services based on the provision of information on export markets, legal issues and regulations, as well as international finance and tenders, while also supplying sectorial data. In addition, UBIFRANCE offers export advice and targeted support to companies' commercial activities, such as exploratory visits, partnership meetings, foreign exhibitions and international press communication. Finally, UBIFRANCE runs the International Postgraduate Programme (VIE) for employing qualified personnel and young graduates outside France.
UBIFRANCE is organising the French Pavilion at the PLMA trade show at the RAI Exhibition Centre in Amsterdam (Netherlands) from 18 to 19 May 2010. The French Pavilion will be located in the Randstadhal – Holland Complex (Booths 1601 to 1734).
For further information, please go to: http://plma.ubifrance-events.com and www.ubifrance.fr
All latest news from the category: Trade Fair News
Back to home
Newest articles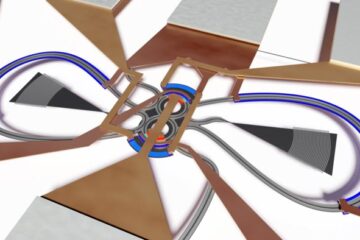 Frequency translating add/drop filters designed for on-chip light manipulation
New filters could benefit data communication, quantum information processing and optical neural networks. Researchers report the development of frequency translating add/drop filters based on electro-optically modulated photonic molecules. The new…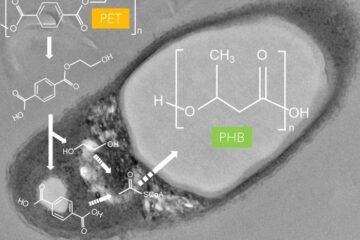 How a bacterium may help solve the plastic pollution crisis
Researchers from Nara Institute of Science and Technology find that the bacterium Ideonella sakaiensis can not only degrade petroleum-based plastics but can also sustainably produce biodegradable plastics. Plastic pollution is…
New technique paves the way for perfect perovskites
Next-gen solar material could outshine other solar cells. An exciting new solar material called organic-inorganic halide perovskites could one day help the U.S. achieve its solar ambitions and decarbonize the…