Environmentally friendly corrosion protection
The INM will be exhibiting these and other developments from 15 to 17 October at Materialica 2013 in Munich and from 23 to 24 October at Eurofinish 2013 in Ghent (Belgium).
"This patented composite exhibits its action by spray application", explains Carsten Becker-Willinger, Head of the Nanomers Program Division. "The key is the structuring of this layer – the protective particles arrange themselves like roof tiles. As in a wall, several layers of particles are placed on top of each other in an offset arrangement; the result is a self-organized, highly structured barrier", says the chemical nanotechnology expert. The protective layer is just a few micrometers thick and prevents penetration by gases and electrolytes.
It provides protection against corrosion caused by aggressive aqueous solutions, including for example salt solutions such as salt spray on roads and seawater, or aqueous acids such as acid rain. The protective layer is an effective barrier, even against corrosive gases or under pressure.
After thermal curing, the composite adheres to the metal substrate, is abrasion-stable and impact-resistant. As a result, it can withstand high mechanical stress. The coating passes the falling ball test with a steel hemispherical ball weighing 1.5 kg from a height of one meter without chipping or breaking and exhibits only slight deformation, which means that the new material can be used even in the presence of sand or mineral dust without wear and tear.
The composite can be applied by spraying or other commonly used wet chemistry processes and cures at 150-200°C. It is suitable for steels, metal alloys and metals such as aluminum, magnesium and copper, and can be used to coat any shape of plates, pipes, gear wheels, tools or machine parts. The specially formulated mixture contains a solvent, a binder and nanoscale and platelet-like particles; it does not contain chromium VI or other heavy metals.
Contact:
Dr Carsten Becker-Willinger
INM – Leibniz Institute for New Materials
Head Program Division Nanomere
Phone: +49681-9300-196
nanomere@inm-gmbh.de
INM conducts research and development to create new materials – for today, tomorrow and beyond. Chemists, physicists, biologists, materials scientists and engineers team up to focus on these essential questions: Which material properties are new, how can they be investigated and how can they be tailored for industrial applications in the future? Four research thrusts determine the current developments at INM: New materials for energy application, new concepts for implant surfaces, new surfaces for tribological applications and nanosafety/nanobio interaction. Research at INM is performed in three fields: Chemical Nanotechnology, Interface Materials, and Materials in Biology.
INM – Leibniz Institute for New Materials, situated in Saarbruecken, is an internationally leading centre for materials research. It is an institute of the Leibniz Association and has about 190 employees.
All latest news from the category: Trade Fair News
Back to home
Newest articles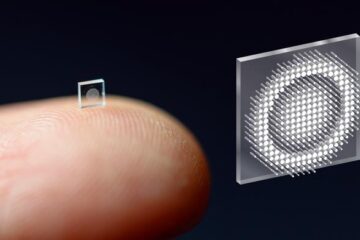 Researchers shrink camera to the size of a salt grain
Micro-sized cameras have great potential to spot problems in the human body and enable sensing for super-small robots, but past approaches captured fuzzy, distorted images with limited fields of view….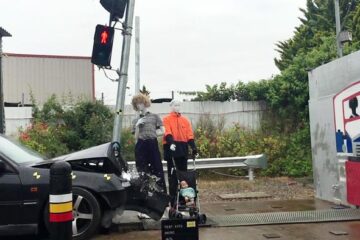 World-first product will be a lifesaving traffic stopper
Game-changing technology to design traffic lights that absorb kinetic energy, stopping them from crumpling when hit by a vehicle, will prevent thousands of fatalities and injuries each year and make…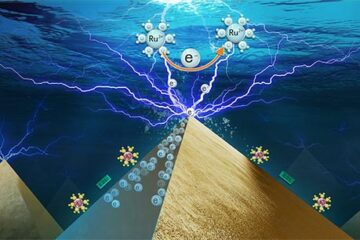 Scientists capture electron transfer image in electrocatalysis process
The involvement between electron transfer (ET) and catalytic reaction at electrocatalyst surface makes electrochemical process challenging to understand and control. How to experimentally determine ET process occurring at nanoscale is…