DuPont at Wire 2010: DuPont introduces new category of fluoropolymer foam resin for enhanced wire and cable applications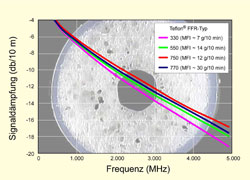 DuPont will present a new category of DuPont™ Teflon® fluoropolymer foam resins based on its new Airquick technology at Wire 2010 (Dusseldorf, Germany, 12-16 April 2010).
The adoption of this new technology enhances the physical foam processing and end-use performance of the Teflon® resins when extruded as insulation or jacketing for LAN and coaxial cabling. According to DuPont, the new products offer the potential for lightweight, high-performance cabling suitable for use in high frequency signal transmission across a broad temperature range and with minimal distortion.
Beyond its exhibit at the show (in Hall 11, Stand C66), DuPont is hosting two customer seminars to introduce the new products based on Airquick polymer foam technology in greater detail. The hour-long seminars will be held in Room C1/Hall 6 of the exhibition center on both the 13th and 14th April from 3 pm onwards. Those wishing to attend can register their interest with DuPont using the following email address: barbara.kuhlmann@dupont.com.
The patented nucleants and base polymers that comprise Airquick polymer foam technology improve both the processing and end-use performance of the new Teflon® fluoropolymer foam resins in a broad range of wire and cable applications for data communications. The following grades are available:
• FFR 330: foam resins for high viscosity, high Velocity of propagation coaxial cables with heavy wall applications (1.25-5 mm), for example RG11.
• FFR 550: foam resin for intermediate size coaxial cables with small uniform cell structure and good adhesion to the conductor resulting in excellent Signal Return Loss.
• FFR 750: foam resin with higher service temperature and therefore suited for rigid and semi-rigid high-frequency coaxial cables well into the GHz range.
• FFR 770: high speed foam resin for thin- and ultra–thin-walled high frequency data and micro-coax cables with the ability for self-skinning at lower void content.
"This new category of fluoropolymer foam resin will also simplify product comparisons, ease product grade selection and create a distinct technology platform for continued advancements and additions in our product portfolio," comments Robert D Smith, Global Business Manager for melt fluoropolymers at DuPont Fluoropolymer Solutions. "Products based on Airquick technology offer exceptional value for high performance applications."
The DuPont stand at Wire 2010 will illustrate the breadth of products available for the wire and cable industry from across the company's businesses. This includes the range of DuPont flouropolymer resins used in insulated wire and cable products, marketed under the trade names of DuPont™ Teflon® FEP, Teflon® PFA, Teflon® PTFE, and Tefzel® ETFE fluoropolymer resins. As with the new category of fluoropolymer foam resins mentioned above, they are viewed as ideal choices for insulation and jacketing applications where low flammability, exceptional dielectric properties, high stress-crack resistance, chemical inertness, and thermal cycling capabilities are required.
Other DuPont products offered at the stand include the company's extrudable engineering thermoplastics, from DuPont Performance Polymers, which are used for high-performance, lightweight cabling in the automotive, transportation, robotics, appliance, oil and alternative energies, to name a few. These include DuPont™ Zytel® nylon resins, DuPont™ Crastin® PBT thermoplastic polyester resins, DuPont™ Hytrel® thermoplastic polyester elastomer resins and DuPont™ ETPV engineering thermoplastic vulcanizate. The DuPont Ethylene Copolymer (ECP) business offers products such as such as Fusabond® coupling agents, Elvaloy® modifying resins, Elvaloy® AC Acrylate Copolymer resins and Elvax® Ethylene Vinyl Acetate resins. These products are particularly used in halogen-free, flame retardant (HFFR) cable compounds. Finally, DuPont™ Electrical Insulation Systems will be presenting its wire enamels, impregnating resins and core sheet varnishes, all marketed under the DuPont™ Voltatex® name, whilst DuPont™ Kevlar® will showcase products delivering lightweight, high-strength dielectric functionality.
DuPont Fluoropolymer Solutions is a leading producer of fluoropolymer resins, additives, films, finishes and dispersions, PTFE (polytetrafluoroethylene), PFA (perfluoroalkoxy), FEP (fluorinated ethylene propylene), ETFE (ethylene-tetrafluoroethylene) and PVF (polivinylfluoride), marketed under the registered trademarks DuPont™ Teflon®, DuPont™ Tefzel®, DuPont™ Tedlar® and DuPont™ Zonyl®. Major markets for these fluoropolymer products include the automotive, chemical processing, semiconductor, oil exploration, chemical handling, data communication, aerospace, electronics, housewares, building and renewable energy industries.
DuPont is a science-based products and services company. Founded in 1802, DuPont puts science to work by creating sustainable solutions essential to a better, safer, healthier life for people everywhere. Operating in more than 70 countries, DuPont offers a wide range of innovative products and services for markets including agriculture and food; building and construction; communications; and transportation.
The DuPont Oval Logo, DuPont™, The miracles of science™ and Teflon® are registered trademarks or trademarks of E. I. du Pont de Nemours and Company or its affiliates.
Editorial contact:
Horst Ulrich Reimer
Public Relations Manager Europe, Middle East, Africa
Performance Chemicals & Fluoroproducts
Tel: +49 6102 -18-1297
Fax: +49 6102 -18-1318
Mobile: +49 170 915-8742
horst-ulrich.reimer@deu.dupont.com
Media Contact
Ursula Herrmann
Konsens Public Relations
All latest news from the category: Trade Fair News
Back to home
Newest articles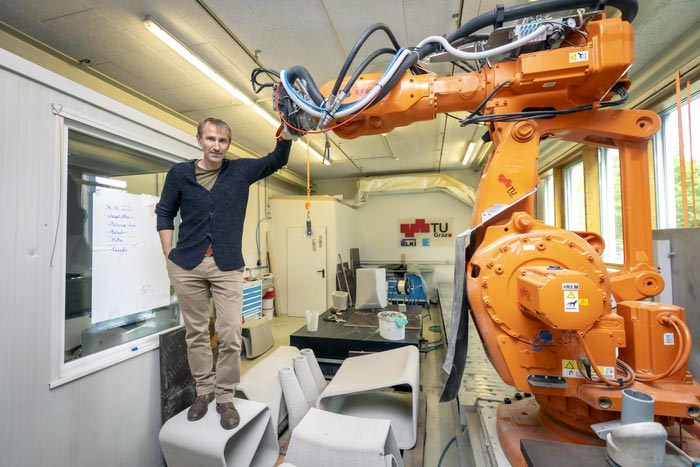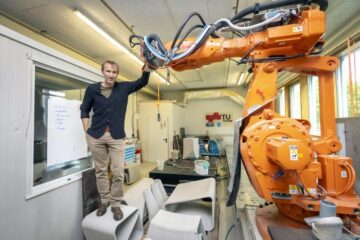 Building lighter with concrete
How concrete 3D printing saves material and CO2. "As soon as climate compatibility comes into play we have to look at mineral building materials. And this is where the really…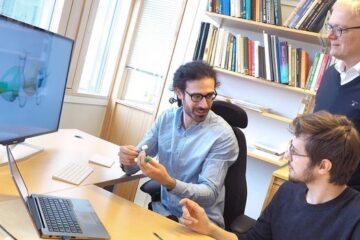 Optical cavities could provide new technological possibilities
Light and molecules behave in very special ways in optical cavities. Don't think this is important to you? It may be soon. A research team from the Norwegian University of…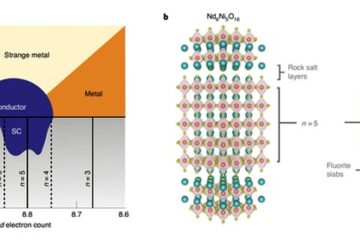 Finding superconductivity in nickelates
Arizona State physicist uses intuition, supercomputers to identify new high-temperature superconductor. The study of superconductivity is littered with disappointments, dead-ends, and serendipitous discoveries, according to Antia Botana, professor of physics at…