Fraunhofer IDMT presenting the latest in digital search technology at the CeBIT 2013
Besides, Fraunhofer IDMT will also be involved in what will be happening at the booth of the BMWi (the German Federal Ministry of Economics and Technology), where visitors can take part in an intergenerational game combining physical activity and thinking of the correct answers to questions.
How can online video portals or media libraries be easily searched through for thematically related content? Or how can vast TV and radio archives be efficiently searched through for recordings used multiple times in different contexts? Answers to these questions are given by a video search tool named "NewsHistory", which was developed by Fraunhofer IDMT in the course of "CUbRIK", a research and development project funded by the European Union, and which will be presented as a prototype for the first time at this year's CeBIT. Using this smart software it is possible to scan TV content and identify news sequences that are based on the same source material by means of a text or video based search mechanism.
"TV broadcasters often use video material produced by news agencies, but they manipulate this material to meet their specific purposes. For example, they add inserts or change the order of image and sound sequences. As a result, searching the Internet for such material, and comparing individual sequences is quite difficult. NewsHistory is able to recognize similarities and identify identical sequences in different news videos, making it possible to find out which broadcasters have covered a given topic", explains Patrick Aichroth, researcher at Fraunhofer IDMT and coordinator of the institute's research and development activities in the CUbRIK project.
The special thing about NewsHistory is that it is able to learn from its users. The software is trained by the users' input, who can add new information such as the date a certain program was broadcast, for example, and they can validate search results. Thereby, the software is able to improve results over time. Using such approaches, large digital archives, Internet portals or media libraries can easily and efficiently be searched through and content used in multiple contexts can be identified.
At the CeBIT 2013 Fraunhofer IDMT will also be presenting the results of the research conducted in the "SAISBECO" project. In this project, researchers together with park rangers are observing gorilla and chimpanzee populations using stationary and mobile audio and video recording devices in order to be able to better understand the behavior of apes and, as a consequence, better protect these seriously endangered species. Looking through and evaluating the audio and video material manually, however, is a very time-consuming and error-prone process. In order to substantially improve and simplify this process, Fraunhofer IDMT together with Fraunhofer IIS and the Max Planck Institute for Evolutionary Anthropology have developed a software which not only allows identifying certain species exactly but also identifying individual apes within a group as well as determining their age and the group's size. The software is able to search through the recorded material, identify images or sequences in video films showing the faces of apes, and assign these images or video sequences to individual apes by recognizing typical facial characteristics – and it does so at a fraction of the time needed for manual evaluation.
Apart from analyzing video film material the software is also capable of evaluating audio signals. "Part of the communication of apes is made up of sounds they produce. The programs we have developed are able to distinguish these sounds, categorize them into different types, such as screams and drums, for example, and assign them to individual apes. This allows observers to locate the animals and to study their typical behavioral characteristics, but also to take appropriate action for protecting them", says Alexander Loos, the Fraunhofer IDMT project manager of SAISBECO.
As a part of the Connected Living project "Gesundheitscoach@ConnectedHealth", visitors of the BMWi (German Federal Ministry of Economics and Technology) booth are invited for being coached regarding their nutritional and exercise behavior. Based on the "HOPSCOTCH" learning and exercising concept developed by Fraunhofer IDMT, "Learn & Move" comes as an integrated, intergenerational application allowing players of all ages to train their minds and their bodies at the same time. In Learn & Move players are supposed to answer questions by hopping the correct answers on a floor sensor mat. The questions correspond to the different levels of knowledge and physical ability of the players: Whereas kids are given simpler questions but need to provide longer answers, elderly persons are given more difficult questions that require shorter answers and less hopping, accordingly. This concept allows players across different generations to compete with each other and compare their scores.
Visit the Fraunhofer booth E08 in Hall 9 to learn about NewsHistory, the intelligent search tool, and the SAISBECO project. And make sure to stop by booth G50 in Hall 9, hosted by the BMWi (German Federal Ministry of Economics and Technology), to try out Learn & Move.
About Fraunhofer IDMT:
The Fraunhofer Institute for Digital Media Technology IDMT is doing applied research in the field of audiovisual media. The Institute is known as a competent partner of industry when it comes to developing groundbreaking technologies for the digital media domain. Together with its contracting partners Fraunhofer IDMT develops cutting-edge solutions consistently designed to meet user requirements and expectations. At its headquarters in Ilmenau and its branches in Erfurt and Oldenburg Fraunhofer IDMT employs over one-hundred people working on the Institute's research portfolio.
Press and Public Relations:
Stefanie Miethbauer
Ehrenbergstraße 31
98693 Ilmenau
Phone +49 3677 467-331
Fax +49 3677 467-467
www.idmt.fraunhofer.de
stefanie.miethbauer@idmt.fraunhofer.de
Media Contact
Katrin Pursche
Fraunhofer-Institut
Alle Nachrichten aus der Kategorie: CeBIT 2013
Zurück zur Startseite
Neueste Beiträge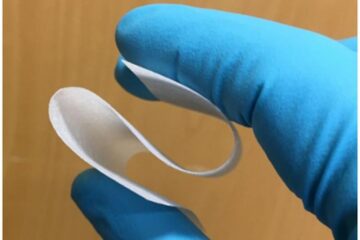 Safe high-tech batteries for electric cars and laptops
New joint project at the University of Bayreuth Lithium-ion batteries are currently the most important category of electrical energy storage device. Their operational safety depends crucially on separators that ensure…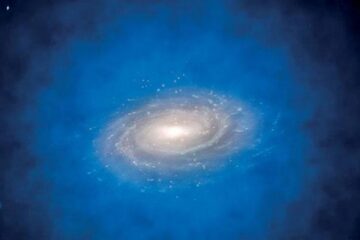 New study suggests supermassive black holes could form from dark matter
A new theoretical study has proposed a novel mechanism for the creation of supermassive black holes from dark matter. The international team find that rather than the conventional formation scenarios…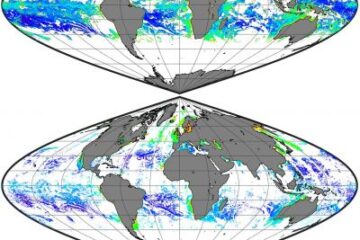 Tool that more efficiently analyzes ocean color data will become part of NASA program
Stevens uses machine learning-driven techniques to develop a long-awaited tool that better reveals the health of Earth's oceans and the impacts of climate change. Researchers at Stevens Institute of Technology…