UBIFRANCE takes 20 French innovators to CeBIT 2012
UBIFRANCE will group together the French companies in two areas during the CeBIT trade show in March. Companies focused on new technology and research will be in Hall 9, and hardware specialists will be in Hall 14.
A wide range of products will be exhibited, including those relating to business IT, business communications and networks, ICT infrastructure, IT and telecoms accessories, Future Internet, and 3D technologies. This year, CeBIT takes place in Hanover (in northern Germany) from 6 to 10 March.
According to the European Information Technology Observatory (EITO), worldwide IT expenditure is experiencing substantial growth rates in emerging countries and should have risen by 4.3% in 2011, reaching €963.4 billion. In Europe, Germany stands out, as it exceeded the European average and experienced a significant increase in expenditure, up by 4.3% in 2011, while France enjoyed a 3.4% increase.
The EITO highlights the substantial upsurge — by 4.2% — in the French infrastructure software segment in 2011. This trend is expected to continue in 2012, with a forecasted 4.8% rise. The growth in this segment is primarily the result of rising sales in storage-and-security applications, boosted by the proliferation of Cloud Computing offers.
Also according to the EITO, the worldwide IT market in 2012 will grow by 5.4%, exceeding €1,000 billion in sales for the first time.
A list of the companies that will be on the French pavilion is supplied below; a detailed catalogue is available on request.
Bidulandco
Bidulandco develops applications for USB sticks, SD cards and hard drives.
www.bidulandco.com
CAREX-France
CAREX-France specialises in the wholesale distribution of telecommunications and multimedia products.
www.carexfrance.com
COP sas
COP sas is the creator of Nexboo: "The first digital democracy where ideas are exchanged between friends, or the world," explains the company.
www.nexboo.com
ELYCTIS
ELYCTIS develops hardware devices and software applications dedicated to Secure Identity, including e-ID and e-passport.
www.elyctis.com
GEOCOM
GEOCOM provides e-marketing tools that use mobile phones.
www.geocom.fr
H5 Audits
H5 Audits is made up of independent experts who specialise in measurement technology for businesses' IP networks.
www.h5audits.com
HDW
HDW is a distributor of high-technology goods.
www.hdwfrance.fr
HOME TECHNOLOGY
HOME TECHNOLOGY allows its clients to manage their homes via the internet, controlling temperature in the home remotely, for example.
www.home-technology.eu
INFOSEC Communication
INFOSEC Communication designs, manufactures and sells a comprehensive range of UPS and surge protectors that are adapted to market needs.
www.infosec-ups.com
Jamespot.Pro
Jamespot.Pro is an online solution that allows businesses to communicate and work collaboratively, both internally and externally.
www.jamespot.com
Moselle Développement
Moselle Développement is an economic-development agency set up by the General Council of the Moselle département, in Eastern France.
www.moselle-developpement.com
Ordissimo
Ordissimo has created a personal, simplified computer that is suitable for beginners.
www.ordissimo.com
PackshotCreator
A world leader in digital product photography, PackshotCreator offers unique solutions for the automated production of packshots.
www.packshot-creator.com
PNY Technologies
PNY Technologies delivers a full spectrum of high-quality products for everything in (and around) the computer.
www.pny.eu
Runware
Runware designs, produces and markets communications accessories with high added value for mobile phones.
www.runware.com
Sage
Sage produces software designed to manage a range of functions within a client organisation, such as finance and accounting, sales, pay, HR, enterprise resource planning (ERP), customer relationship management (CRM), and e-commerce.
www.sage.fr
SR21
SR21 is the regional development and innovation agency for the island of La Réunion, an overseas département of France in the Indian Ocean, near Mauritius.
www.wereunion.re
VIOTECH
VIOTECH designs, develops and markets high-added-value services and applications.
www.viotech.net
About UBIFRANCE
UBIFRANCE is the French export-support agency. As the partner of reference for French companies wishing to export, UBIFRANCE offers a complete range of services based on the provision of information on export markets, legal issues and regulations, as well as international finance and tenders, while also supplying sectorial data.
In addition, UBIFRANCE offers export advice and targeted support to companies' commercial activities, such as exploratory visits, partnership meetings, foreign exhibitions and international press communication.
Finally, UBIFRANCE runs the International Postgraduate Programme (VIE) for employing qualified personnel and young graduates outside France.
UBIFRANCE is showcasing about 20 French companies at CeBIT, which will take place in Hanover (in northern Germany) from 6 to 10 March 2012. The companies will be in Hall 9 (Booth C08) and Hall 15/Planet Reseller (Booth F61).
For further information about CeBIT, please go to: www.cebit.de/home
For further information about the French Trade Commission UBIFRANCE in the UK, please go to: www.ubifrance.com/uk/
For further information, please contact :
Quote ref. : FTPB3688
Ms Katherine WOODS – Press Officer
UBIFRANCE Press Office in London
Tel: +44 (0) 207 024 3640
katherine.woods@ubifrance.fr
Media Contact
Katherine Woods
UBIFRANCE
Alle Nachrichten aus der Kategorie: CeBIT 2012
Zurück zur Startseite
Neueste Beiträge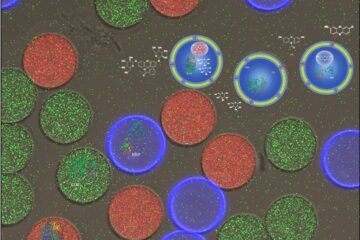 An artificial cell on a chip
Researchers at the University of Basel have developed a precisely controllable system for mimicking biochemical reaction cascades in cells. Using microfluidic technology, they produce miniature polymeric reaction containers equipped with…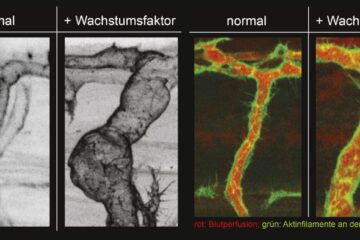 Specific and rapid expansion of blood vessels
Nature Communications: KIT researchers identify a new mechanism to control endothelial cell size and arterial caliber – basis for better treatment of heart infarct and stroke. Upon a heart infarct…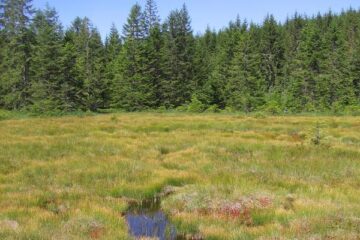 Climate change drives plants to extinction in the Black Forest in Germany
Climate change is leaving its mark on the bog complexes of the German Black Forest. Due to rising temperatures and longer dry periods, two plant species have already gone extinct…