CARTES in North America makes mobile payments mainstream
The CARTES in North America trade show and conference will focus on the widespread adoption of global mobile payments that is driven by the combination of technology convergence, business partnerships and consumer acceptance. The trade fair will take place in Las Vegas, in the USA, from 5 to 7 March of this year, and will welcome 100 exhibitors.
CARTES in North America will also host 70 conference sessions with more than 80 speakers on topics including Near Field Communications (NFC); mobile payment; Europay, MasterCard and VISA (EMV) deployments; trust and privacy; and, finally, IT security.
James Anderson, Senior Vice President of Mobile and Emerging Payments at Mastercard, states, "Today, people want the freedom to pay in a way that best fits their needs and lifestyles with a simple tap, click or touch."
"As we continue to focus on innovation and developing technologies like NFC, we'll be able to further enhance the consumer experience from search to purchase opportunities, to instant rebates and e-commerce," continues James Anderson.
In 2012, new mobile-payment technology is expected to move into the consumer mainstream. This can be demonstrated by, for example, the advent of Google Wallet and a new mobile-phone-payment system from ISIS (the mobile-payment network joint venture formed by AT&T, T-Mobile and Verizon), as well as global wireless carriers supporting standards for NFC-based payments.
CARTES in North America will host two day-long discussions on 5 and 6 March on the theme of Global Mobile Payment and Services Initiatives. The discussions will feature speakers from Canada, Europe and the United States, who will address topics ranging from deploying NFC payments and the evolution of the business environment for banks, to retailers' technology adoption, consumer acceptance and security.
Tim Jefferson, managing director of The Human Chain — a UK-based practice specialising in management consultancy, thought leadership, and technical consultancy for mobile and wireless technology — will present a keynote address on mobile payments and NFC on 5 March. He will also chair the discussion entitled Global Mobile Payment on the same day.
"Making payments via a smartphone really represents a threshold for wider adoption of a whole host of new NFC-driven mobile smart technologies connecting companies with their customers," states Tim Jefferson.
Other mobile payments highlights on 5 March include platinum sponsor ABnote, a global supplier of secure documents, services and systems, presenting a session devoted to A Pathway Approach to Deploying NFC Payment. A representative of gold sponsor MasterCard Worldwide will also speak on The Commercial Launch of Mobile Payments Using NFC-Enabled Phones.
In addition, Canadian-based market-research company Ipsos will present the results of a consumer survey on mobile payments during the session named Are Consumers Ready for Mobile Payments?
Security will be the focus of the CARTES in North America Global Mobile Payment and Services discussion on 6 March. Dawood Khan, a partner at Canadian management consultancy Red Mobile, will chair this track, which will feature nine sessions on subjects ranging from The Mobile: A Trusted Environment? to Certificates and Standardisation and Secure Identity on the Mobile Device.
About CARTES
The CARTES network is made up of the leading international and regional exhibitions and conferences devoted to smart technologies. It was founded in Paris (France) in 1985 and has grown to become one of the world's leading events on security and payments.
Since 2010, CARTES exhibitions and conferences have taken place in Asia and are now being introduced in North America. CARTES events are organised by COMEXPOSIUM, the leading French-based professional trade show organiser that offers a high level of service and premium quality standards for both exhibitors and visitors.
Sponsors and exhibitors of CARTES in North America include 3M, ABnote, American Express, CPI Card Group, HID, MasterCard Worldwide, Oberthur, Renesas, Thales and Verifone. Event partners include the BayPay Forum, Eurosmart, GlobalPlatform, Global Prepaid Exchange, the Human Chain, the MULTOS Consortium, NFC Forum, OATH, SIMalliance, the Smart Payment Association, and WIMA NFC USA.
The CARTES in North America trade show will take place in Las Vegas, Nevada (USA), at the Mirage Hotel, from 5 to 7 March 2012.
Accredited members of the media are invited to register for CARTES in North America for free at: http://www.cartes-northamerica.com/Forms/Press-Accreditation
For further information about COMEXPOSIUM, please go to: http://en.comexposium.com
For further information on CARTES in North America, please go to: www.cartes-northamerica.com
For further information, please contact :
Quote ref. : FTPB3691
Ms Katherine WOODS – Press Officer
UBIFRANCE Press Office in London
Tel: +44 (0) 207 024 3640
katherine.woods@ubifrance.fr
Media Contact
Katherine Woods
UBIFRANCE
All news from this category: Trade Fair News
Back to the Homepage
Latest posts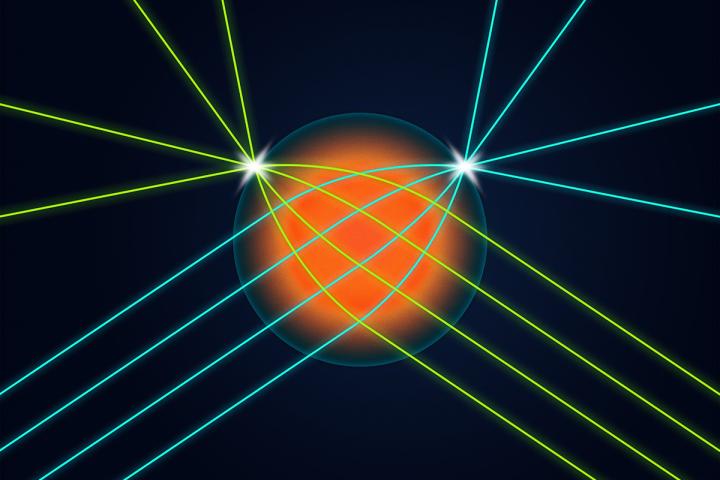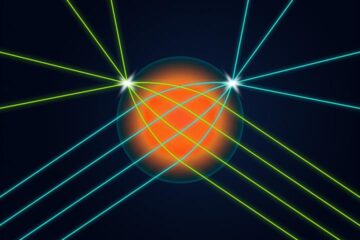 Researchers confront optics and data-transfer challenges with 3D-printed lens
Researchers have developed new 3D-printed microlenses with adjustable refractive indices – a property that gives them highly specialized light-focusing abilities. This advancement is poised to improve imaging, computing and communications…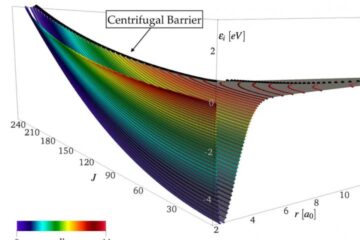 Research leads to better modeling of hypersonic flow
Hypersonic flight is conventionally referred to as the ability to fly at speeds significantly faster than the speed of sound and presents an extraordinary set of technical challenges. As an…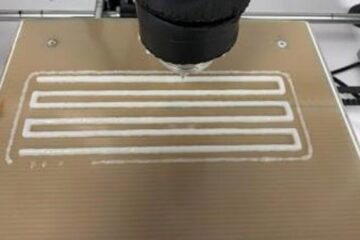 Researchers create ingredients to produce food by 3D printing
Food engineers in Brazil and France developed gels based on modified starch for use as "ink" to make foods and novel materials by additive manufacturing. It is already possible to…