Battery Production: Laser Light instead of Oven-Drying and Vacuum Technology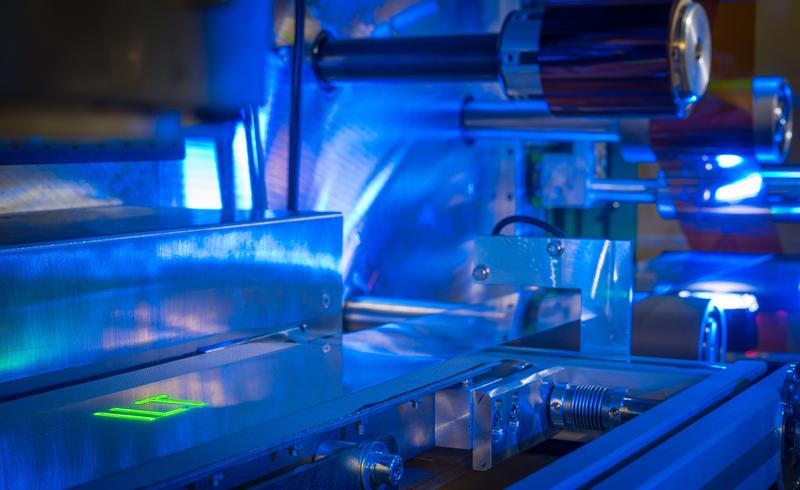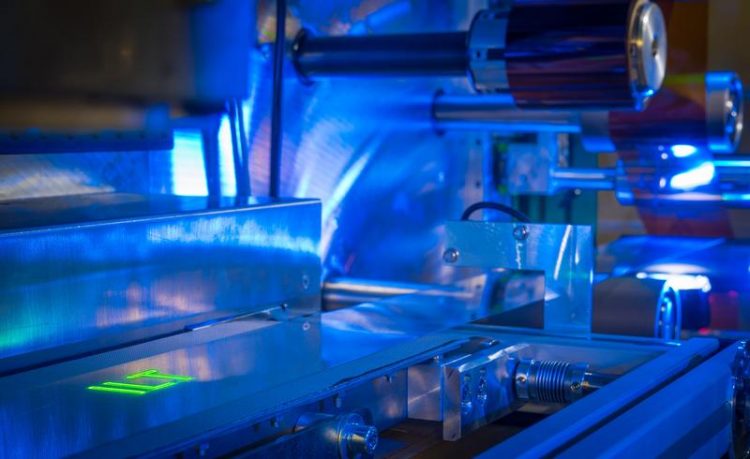 In the truest sense, it's all about watts at the Dresden-based Fraunhofer Institute for Ceramic Technologies and Systems IKTS and the Aachen-based Fraunhofer Institute for Laser Technology ILT. The joint project "DRYLAS – Laser-based Drying of Battery Electrode Slurries" focusses on the energy-efficient drying of electrode layers, so-called slurries, which are applied in a wet-chemical process to the current-conducting metal foils during battery production.
Until now, continuous furnaces have been used, which remove the solvent contained in the slurry during the drying process. Dr. Dominik Hawelka, a scientist at the Fraunhofer ILT, gets to the heart of the reasoning behind this research project: "In these furnaces, the energy deposition is not very efficient as compared to a laser treatment. That is why we have decided to use the very precisely controllable laser radiation as the drying tool for this application."
Energy consumption halved
The two institutes have designed an in-line process and a fiber-laser based drying module which has already proven itself in initial tests in a so-called roll-to-roll plant of the Fraunhofer IKTS in Dresden. "The laser radiation is absorbed directly in the slurry and minimizes heat losses to the surroundings," says the physicist. "Our drying process uses about half of the energy that the continuous furnace needs."
The two institutes have also demonstrated that the fiber-laser dried electrodes can be used to build sound battery cells that work just as flawlessly as components treated conventionally in a continuous furnace.
Continuous production with a roll-to-roll process chain
The Fraunhofer ILT is also using its expertise in laser technology to put photonic process and plant engineering into practice: in particular, in the project ProSoLitBat, funded by the German Federal Ministry of Education and Research (BMBF) and coordinated by SCHMID Energy Systems GmbH from Dunningen.
This project focuses on the industrial, continuous production of lithium, solid-state batteries in thin film technology. The aim of the current project, which will run until 2017, is to make a so-called roll-to-roll process chain viable as an alternative to the vacuum method previously used. The discontinuous, or batch-type vacuum process is extremely complex and costly.
"In contrast, continuous production can produce significantly higher quantities at a lower cost, which will help the solid-state lithium batteries to find wider applications," explains Dipl.-Ing. Christian Hördemann, a scientist at Fraunhofer ILT. "We have built a pilot plant that works with an inert gas atmosphere, and with it we can now pattern and decollate batteries with integrated ultrafast lasers." The company SCHMID Energy Systems shall make the process from Aachen ready for series production.
Fraunhofer Battery Alliance at the BATTERY + STORAGE trade fair
You can obtain details on both projects at the booth of the Fraunhofer Battery Alliance (Hall C2 B 41) in the BATTERY + STORAGE exhibition area at the WORLD OF ENERGY SOLUTIONS in Stuttgart. This international trade fair and conference for the convergence of energy generation, storage systems and mobility solutions will take place from October 12 to 14, 2015.
Contact
Dipl.-Ing- Christian Hördemann
Thin Film Processing Group
Telephone +49 241 8906-8013
christian.hoerdemann@ilt.fraunhofer.de
Dr.-Ing. Dominik Hawelka
Micro and Nanostructuring Group
Telephone +49 241 8906-676
dominik.hawelka@ilt.fraunhofer.de
Fraunhofer Institute for Laser Technology ILT
Steinbachstraße 15
52074 Aachen, Germany
http://www.ilt.fraunhofer.de
https://www.fraunhofer.de/en/institutes-research-establishments/groups-alliances…
Media Contact
Petra Nolis
Fraunhofer-Institut für Lasertechnik ILT
All latest news from the category: Trade Fair News
Back to home
Newest articles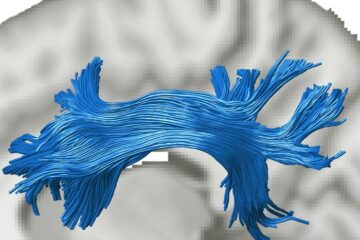 Using GPUs to discover human brain connectivity
A new GPU-based machine learning algorithm developed by researchers at the Indian Institute of Science (IISc) can help scientists better understand and predict connectivity between different regions of the brain….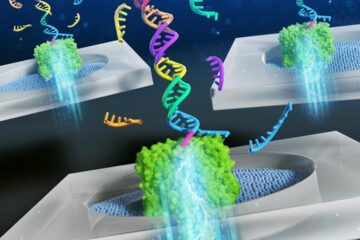 Detection of cancer biomarkers from blood samples
… using nanopore-based DNA computing technology. Cholangiocarcinoma, also known as bile duct cancer, is a cancer type with a characteristically high mortality. At the time of diagnosis, most bile duct…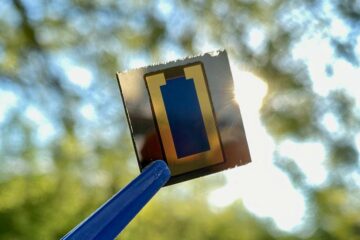 Thin-film photovoltaic technology combines efficiency and versatility
Researchers at KIT develop perovskite/CIS tandem solar cells with an efficiency of nearly 25 percent; combination of materials enables mobile applications. Stacking solar cells increases their efficiency. Working with partners…