"SiBiCos" – New Silica Biopolymer Hybridmaterials and Composites
Immobilisation of biomolecules and cells within polymer matrices has gained considerable importance in various fields of biotechnical processes. Such immobilised biomolecules are relevant in the field of red, green and white biotechnology.
The present invention relates in a first aspect to a coated polymer system comprising silica-coated polymer and functional components. Said coating of the polymer is obtained by using Si-N precursors having at least two amino groups and, in addition, coating is affected in the presence of the functional component (i.e. biomolecule). Beside the use of encapsulated functional components such as biologicals including catalytic antibodies, DNA, RNA, enzymes, antigens, life bacterial, fungal, plant and animal cells as well as whole protozoa for various uses in red and green biotechnology, bioencapsulation becomes more and more important in the field of white biotechnology. In addition, bioencapsulation may ensure sustained release as well as improved and extended activity of the encapsulated functional components. Moreover, other applications are considered in the field of optical and electrochemical technology, in diagnostic devices but also in the field of green biotechnology.
Further Information: PDF
PROvendis GmbH
Phone: +49 (0)208/94105 10
Contact
Dipl.-Ing. Alfred Schillert
Media Contact
info@technologieallianz.de
TechnologieAllianz e.V.
Alle Nachrichten aus der Kategorie: Technology Offerings
Zurück zur Startseite
Neueste Beiträge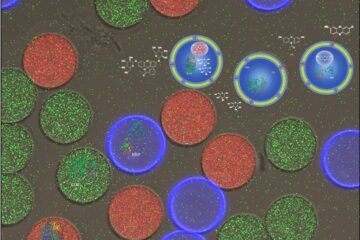 An artificial cell on a chip
Researchers at the University of Basel have developed a precisely controllable system for mimicking biochemical reaction cascades in cells. Using microfluidic technology, they produce miniature polymeric reaction containers equipped with…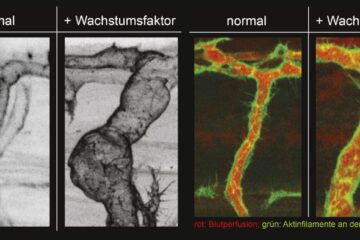 Specific and rapid expansion of blood vessels
Nature Communications: KIT researchers identify a new mechanism to control endothelial cell size and arterial caliber – basis for better treatment of heart infarct and stroke. Upon a heart infarct…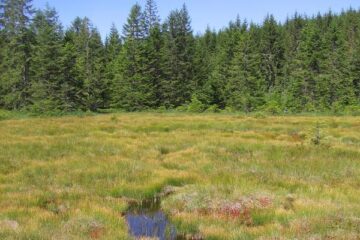 Climate change drives plants to extinction in the Black Forest in Germany
Climate change is leaving its mark on the bog complexes of the German Black Forest. Due to rising temperatures and longer dry periods, two plant species have already gone extinct…