Micro-laser component with complexes compling and a productionprocess
The invention is a micro-laser component with effectivity and low production costs that is particularly suitable for application in communication technology and sensorics.
In the technology of communication over short distances fibre glass cables used in data transmission are increasingly being replaced by polymer fibres or polymer fibre-based transmission routes are being used instead of electronic data lines. The invention can also be used for data transmission within a computer or computer networks and leads to considerable increase of transmission capacity. For the implementation the transmission side, in addition to the already existing semi-conductor lasers in the red spectral area, requires easy-to-produce lasers (transmitters) that cover the green spectral area of approx. 500-580 nm. The polymer fibre has the lowest absorption losses in the green spectral area.
Further Information: PDF
GINo Gesellschaft für Innovation Nordhessen mbH
Phone: +49 (0)561/8041984
Contact
Dr. Heike Krömker
Media Contact
info@technologieallianz.de
TechnologieAllianz e.V.
Alle Nachrichten aus der Kategorie: Technology Offerings
Zurück zur Startseite
Neueste Beiträge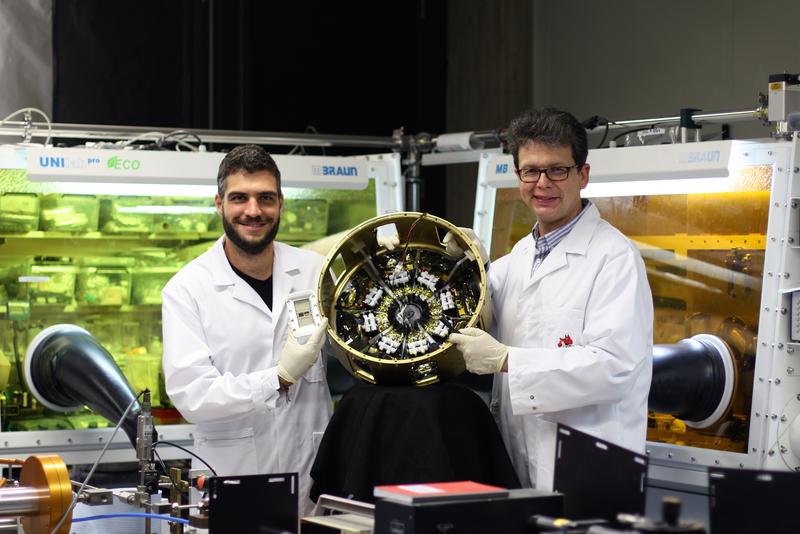 New solar cells for space
Almost all satellites are powered by solar cells – but solar cells are heavy. While conventional high-performance cells reach up to three watts of electricity per gram, perovskite and organic…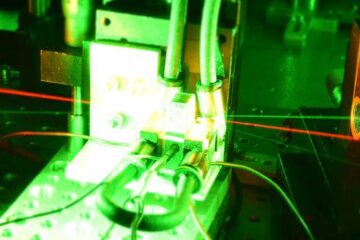 Development of a novel membrane laser module for spectral measurement methods
The Fraunhofer Institute for Applied Solid State Physics IAF has partnered up with the start-up "Twenty-One Semiconductors" (21s) from Stuttgart to bring their unique laser concept from lab to practice….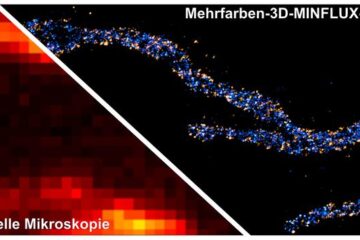 Dissecting protein assemblies
Super-resolution MINFLUX nanoscopy, developed by Nobel laureate Stefan Hell and his team, is able to discern fluorescent molecules that are only a few nanometers apart. In an initial application of…