Process for the manufacturing of a chemically modified protein
There are already several methods for the introduction of modifications in proteins which make use of the particular nucleophilicity of the cysteine side chain. Some of them are based on the fusion of two intein fragments to generate an active intein. However, the methods known so far are not regioselective.<br><br>
In contrast, the novel method according to the present invention splits the synthesis of the modified protein into two steps:<br><br> <ol><li>An auxiliary protein, consisting of an intein fragment and an extein sequence, is modified with a group (label) that will be introduced into the target protein.<br><br> <li>A target protein is fused with a complementary intein fragment and subsequently reacts with the modified auxiliary protein. Both intein fragments fuse to the active protein which autocatalitically excises by protein splicing and thereby connects the extein and the target protein via a peptide bond.</ol>
Further Information: PDF
TransMIT Gesellschaft für Technologietransfer mbH
Phone: +49 (0)641/943 64-12
Contact
Dr. Peter Stumpf
Media Contact
info@technologieallianz.de
TechnologieAllianz e.V.
Alle Nachrichten aus der Kategorie: Technology Offerings
Zurück zur Startseite
Neueste Beiträge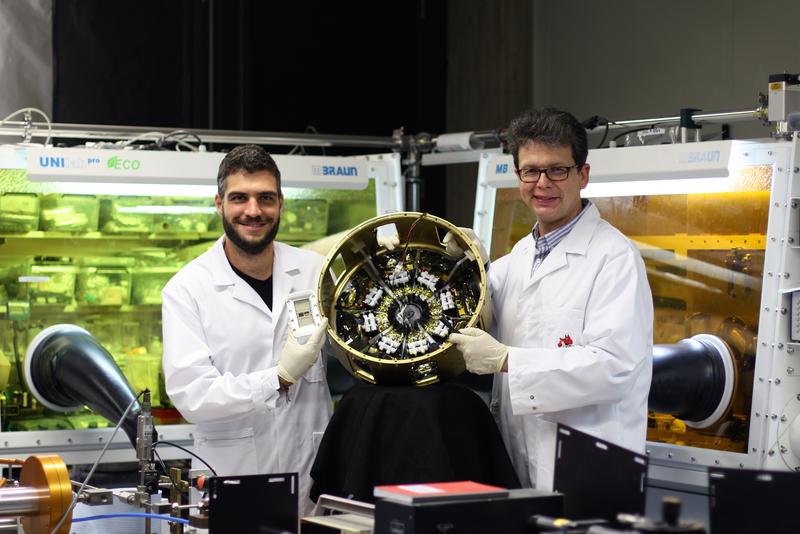 New solar cells for space
Almost all satellites are powered by solar cells – but solar cells are heavy. While conventional high-performance cells reach up to three watts of electricity per gram, perovskite and organic…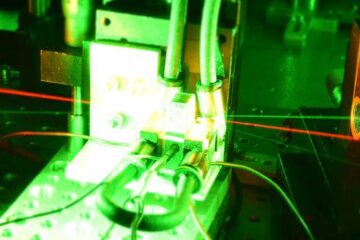 Development of a novel membrane laser module for spectral measurement methods
The Fraunhofer Institute for Applied Solid State Physics IAF has partnered up with the start-up "Twenty-One Semiconductors" (21s) from Stuttgart to bring their unique laser concept from lab to practice….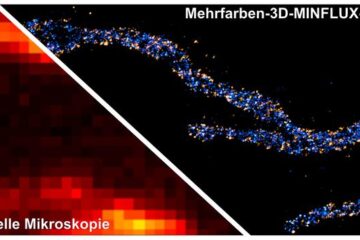 Dissecting protein assemblies
Super-resolution MINFLUX nanoscopy, developed by Nobel laureate Stefan Hell and his team, is able to discern fluorescent molecules that are only a few nanometers apart. In an initial application of…