Hollow fibers with inner diameters under 0.1 mm are versatile materials which are suitable as separation and storage media, as dielectrics, in medicine, electronics, catalysis, chemical analytics, osmosis and optics. Using previous production procedures it is impossible to manufacture hollow fibres with very small inner diameters, which are both mechanically and thermally stable. A new procedure permits the production of technically usable hollow fibres with inner diameters on the scale of nanometers: Template fibres consisting of degradable materials are produced with electrospinning techniques. They can be coated precisely with different materials. After having removed the template material, the resulting hollow fibres obtain their predefined, minute inner diameter and predetermined surface characteristics. The hollow fibers according to the invention can also obtain a core, and the core does not need to be in contact with the outer fiber wall.
The novel manufacturing procedure is suitable for all known polymers, but also for metals and inorganic metal-containing compounds.
Further Information: PDF
TransMIT Gesellschaft für Technologietransfer mbH
Phone: +49 (0)641/943 64-12
Contact
Dr. Peter Stumpf
Media Contact
info@technologieallianz.de
TechnologieAllianz e.V.
Alle Nachrichten aus der Kategorie: Technology Offerings
Zurück zur Startseite
Neueste Beiträge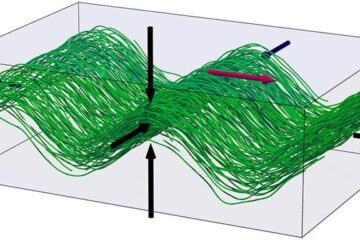 The groove of the self-organized active nematic ribbon
Soft matter on new ways to self-organization Nematic materials, such as the liquid crystals in our displays, contain molecules that align themselves in parallel. When they are constructed from microtubules…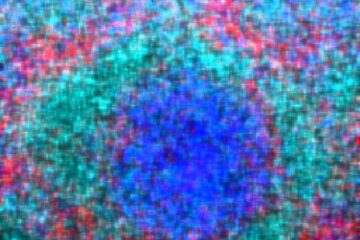 Nanocrystals make volcanoes explode
Bayreuth geoscientist discovers causes of sudden eruptions Tiny crystals, ten thousand times thinner than a human hair, can cause explosive volcanic eruptions. This surprising connection has recently been discovered by…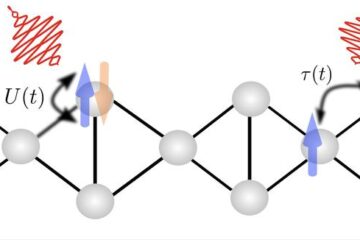 Cheering up a frustrated quantum system
One of the holy-grail questions in condensed matter physics is how superconductivity — the property of many electrons to go into a quantum soup state that can carry electricity without…