Induktion der Insulinsynthese in Chorionzellen
Für die Induktion der Insulinsynthese werden Stammzellen aus Choriongewebe, ohne Verunreinigung durch Fremdzellen verwendet, da diese über eine Reihe von pluripotenten Zellen verfügt, die ohne ethische Probleme in hoher Zahl und ohne Belastung für Mutter und Kind entnommen werden können. In einem speziellen Verfahren werden sie kultiviert und die Insulinproduktion durch Zugabe von Hormonen induziert. Diese Chorionzellen differenzieren zu Markern mit endodermalem Phänotyp, der sich u.a. in der Expression von alpha-Fetoprotein manifestiert. Sie sind für die Transplantation hervorragend geeignet, da sie neben ihrem Stammzell-ähnlichen Phänotyp eine immunologische Unreife aufweisen und damit eine wesentlich geringere Abstoßungsreaktion bei Transplantation hervorrufen, als adulte Zellen. Der Gehalt an zellulärem Insulin-C-Peptid liegt bei 70 ng aus 200 mg Choriongewebe.
Further Information: PDF
TransMIT Gesellschaft für Technologietransfer mbH
Phone: +49 (0)641/943 64-12
Contact
Dr. Peter Stumpf
Media Contact
info@technologieallianz.de
TechnologieAllianz e.V.
All latest news from the category: Technology Offerings
Back to home
Newest articles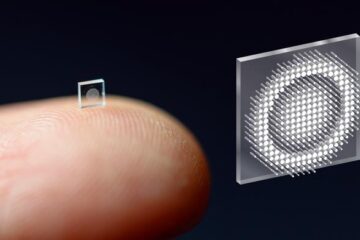 Researchers shrink camera to the size of a salt grain
Micro-sized cameras have great potential to spot problems in the human body and enable sensing for super-small robots, but past approaches captured fuzzy, distorted images with limited fields of view….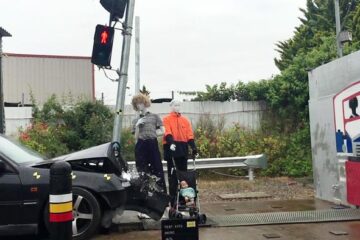 World-first product will be a lifesaving traffic stopper
Game-changing technology to design traffic lights that absorb kinetic energy, stopping them from crumpling when hit by a vehicle, will prevent thousands of fatalities and injuries each year and make…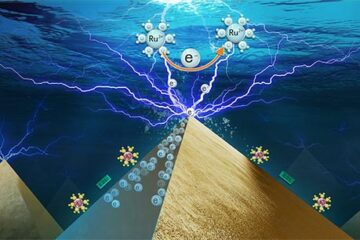 Scientists capture electron transfer image in electrocatalysis process
The involvement between electron transfer (ET) and catalytic reaction at electrocatalyst surface makes electrochemical process challenging to understand and control. How to experimentally determine ET process occurring at nanoscale is…